How to Move Apps to the Galaxy S8 MicroSD Card
The new Galaxy S8 and Galaxy S8+ have twice as much storage as past Samsung devices, with 64GB built-in. That said, owners will still want to save as much space as possible by moving apps or games to the microSD card. Below are the quick and simple instructions to do exactly that.
Those who want to get the most out of the Galaxy S8 will download tons of apps, games, VR content and more. If so, you'll want to free up space where possible.
Read: Best MicroSD Cards for the Galaxy S8
Unlike the Galaxy S6 or Note 5, Samsung's last few devices have all featured a microSD slot. As a result owners can technically have over 300GB of space. We have to move each app one at a time, but it only takes a few moments and will leave your device better prepared for use, and the future.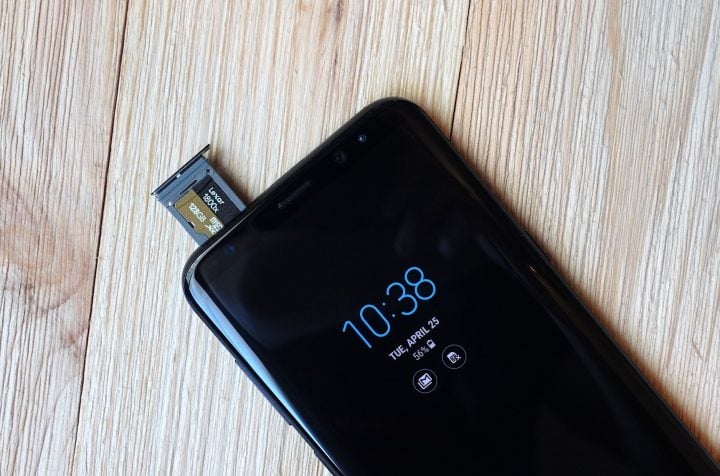 With Android 6.0 Marshmallow Google added a feature called Adoptable Storage. This basically treats a microSD card like internal storage, making everything easier for end users. It blends both storage limits into one. Sadly Samsung doesn't use this feature, so owners will need to manually move their apps. Here's how.
How to Transfer Apps to the MicroSD Card on Galaxy S8
At the top of the page we share our recommendations for the best microSD cards for the Galaxy S8. Grab a 128 or 256GB card, and then proceed with the instructions below. Once you add an SD card you'll want to head into settings and move big apps or games to it, and free up internal space.
Instructions
For starters, pull down the notification shade and hit the gear-shaped settings button. That or find and open Settings in the application tray. Scroll down to and select Apps. Then make sure the dropdown menu near the top left is set to show "All Apps".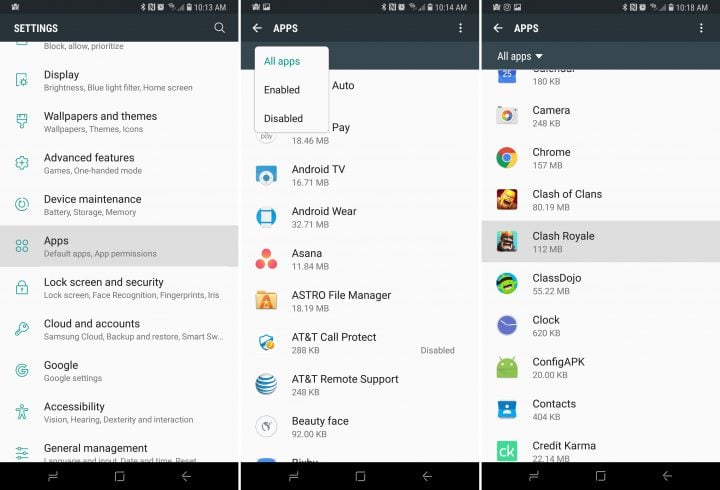 Now users will see a huge list of every single app installed on the Galaxy S8. Many are default apps, things from Google or Samsung, or apps pre-installed by carriers. Those can't be moved or deleted, but you can disable them. Instead, look for big apps taking up the most space and transfer them to the microSD card.
Find and select an App from the list
Tap the third option labeled Storage
Where it says "storage used, internal storage" click the Change button
Choose your MicroSD card from the pop-up menu
Confirm by selecting Move at the bottom right, wait for it to export
Repeat steps for any app you'd like to move (or that is eligible)
Depending on the size of the application the process takes about 3-5 seconds per app, and sadly we have to do it one at a time. That's it, you've now successfully transfered your apps and games to the Galaxy S8 microSD card.
Other Details
It's worth noting that only certain apps are able to be moved. Some won't be supported and will need to remain on internal storage. Keep in mind that any app or game on the SD card will not function if the card is removed. And since games or apps are loading from the microSD card now, and not the fast internal storage, a fast class 10 or higher microSD card is recommended.
Read: 20 Best Galaxy S8+ Cases
While you're in the application settings menu feel free to go through and follow similar steps to disable pre-installed (bloatware apps) from carriers. Instead of selecting storage, hit the "Disable" button at the top of each app listing.
In closing, we wrote a similar how to article for the Galaxy S7 and S7 Edge but users had a lot of problems. Most of those are due to using a cheap or slow microSD card. Getting a good high speed mobile friendly card from our link at the top of the page is your best bet. Now that you're all set and have moved apps, enjoy all the Galaxy S8 has to offer.