How to Play Battlefield 5 Early
The global Battlefield 5 release date is October 19th for Xbox One, PlayStation 4, and Windows PC, but you can play the game before that without breaking the bank.
The Battlefield 5 alpha is over and DICE is still hard at work on Battlefield 5. The developer plans to show off a new build at Gamescom and soon after, it will give Xbox One, PlayStation 4, and Windows PC users a chance to play a portion of the game.
EA DICE has confirmed an open Battlefield 5 beta for September and the beta will give anyone, not just those who pre-order, a chance to try the game weeks before its official release. The beta will also help the developer squash bugs and correct performance issues.
The Battlefield 5 beta is just one of the ways to play the game ahead of its October 19th release date. EA won't release a Battlefield 5 demo, but it will offer a trial via EA Access on Xbox One and Origin Access on Windows PC. This isn't a free demo, but it's the next best thing.
If you don't want to signup for EA Access or Origin Access, there's another way to start playing Battlefield 5 early though it'll require a pre-order and a specific version of the game.
In this guide we'll take you through all of these and help you decide which is option is best for you and your budget.
Battlefield 5 Beta
Your first chance to try a portion of Battlefield 5 will come in September. We don't have a specific release date, but a portion of the game will go live on Xbox One, PlayStation 4, and Windows PC sometime that month.
Like the Battlefield 1 beta before it, the Battlefield 5 beta will be an open beta which means anyone with a compatible console/Windows PC will be able to join, reports bugs, and try the multiplayer. We don't expect the beta to include the single player missions.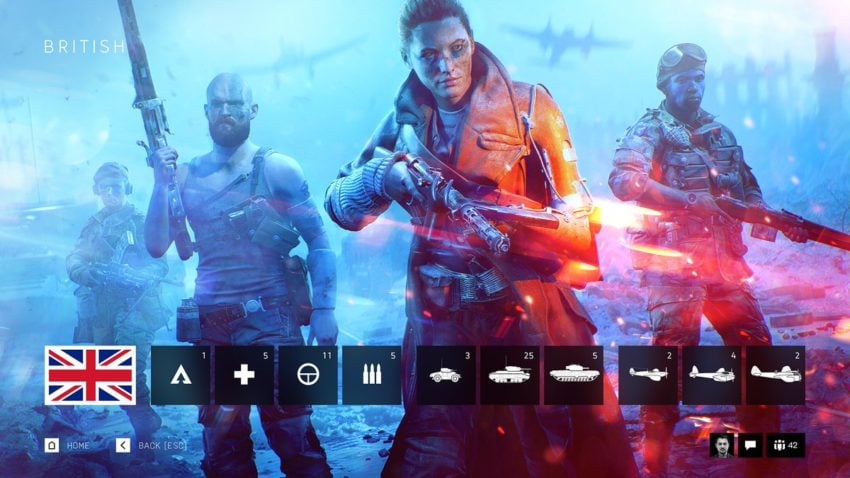 If you want to play the Battlefield 5 beta as soon as possible, you'll need to pre-order a copy of Battlefield 5. The beta will open up a few days earlier for those that pre-order.
For more on the Battlefield 5 beta, take a look at our full length guide.
EA Access & Origin Access
Once the Battlefield 5 beta ends, we'll officially be on the road to the game's release date. Unlike some games, Battlefield 5 actually has three release dates, the first of which is for EA Access and Origin Access members.
An EA Access or Origin Access subscription runs $4.99 per month or $30 for a year. You can cancel your subscription at any time.
In addition to early access, a subscription to either service gives you access to full versions of older EA games.
PC gamers can also sign up for Origin Access Premier, a more expensive version of Origin Access that grants you the full versions of all the new EA games coming in 2018 including Battlefield 5 and Madden 19.
According to EA, Origin Access Premier subscribers will get unlimited access to the full version (not the trial) of Battlefield 5 on October 11th.
On top of that, EA Access and Origin Access save you 10% on EA purchases including Battlefield 5.
Early Battlefield 5 Release Date & Time
EA Access and Origin Access subscribers can start playing Battlefield 5 on October 11th, a full week before the game's global launch date.
We don't have an official release time just yet, but games often open up around 10 AM Pacific, 1 PM Eastern. EA sometimes releases games a little bit earlier than expected so you'll want to keep your eyes peeled for an earlier release date ahead of October 11th.
How to Download the Battlefield 5 Trial
In order to download the Battlefield 5 trial you need to have an EA Access or Origin Access account. Once you've signed up, you can open up the EA Access app on your Xbox One or Origin app on your PC.
In here you should see a trials section that will display Battlefield 5 once the trial goes live in October.
If you plan to play Battlefield 5 on the Xbox One, you can also check the Xbox Store for the trial. Once it goes live, you should see an option to download the Free Trial in addition to buying the full game.
We don't know the exact download size, but you can expect the game to command a large chunk of space, likely 30GB or more.
10 Hour Battlefield 5 Trial
Once the trial is live, you can play Battlefield 5 for 10 hours. Unless EA makes an exception, and it likely won't, you'll lose access to the game once that 10 hour trial is up. Once the trial is over, you'll need to buy the full version of the game.
If you're new to EA Access or Origin Access make sure you quit the game completely once you're done playing. If you don't, it'll count toward your time played.
Don't Expect a Pre-Load
We don't expect EA to offer a pre-load option to EA Access or Origin Access subscribers. You'll only be able to download the trial once it goes live in October.
That said, downloading the trial serves as a pre-load for the full version of the game. If you decide to buy it, you should only have to download the day one patch if DICE offers one.
Don't Expect the Full Game
Like the beta, the Battlefield 5 trial will be limited.
The Battlefield 1 trial featured five maps and four modes including St. Quentin Scar, Amiens, Sinai Desert, Fao Fortress and Suez in the Conquest, Rush, Operations, and Domination modes.
It also came with a portion of the single player game with missions Storm of Steel and Through Mud and Blood unlocked during the trial.
Once the Deluxe Edition is released, the rest of the game will open up in the trial assuming you haven't used up your 10 hours of play time.
Progress you make in the trial should carry over to the full game should you decide to buy it after the trial ends.
Pre-Order the Battlefield 5 Deluxe Edition
If you don't want to deal with EA Access or Origin Access, there's another way to play Battlefield 5 before the October 19th release date.
Retailers are selling a Battlefield 5 Deluxe Edition which comes with some additional bonuses including an early release date. Those who pre-order the Deluxe version of the game can start playing the full version of the game (not the trial) on October 16th.
For more on the Deluxe Edition, take a look at our full guide.
2 Reasons to Buy Battlefield 5 & 6 Reasons to Wait
Buy If You Want a Game to Play for the Next Year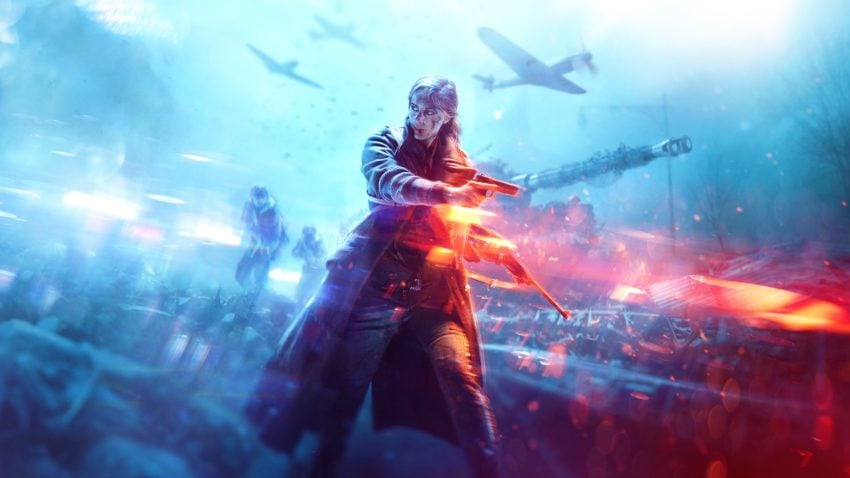 If you're looking to get a huge bang for your buck, think about investing in Battlefield 5.
Unlike Call of Duty and other first person shooters, Battlefield 5 comes with a single player campaign dubbed War Stories. Each War Story takes about an hour or so to complete, but they're actually quite fun.
Of course, there's also the game's extensive multiplayer component which puts you on the ground with up to 63 other players on the battlegrounds of World War 2.
As time goes on, EA DICE will deliver new maps, new weapons, new skins, and brand new game modes. And unlike some games (Battlefield 1 and COD Black Ops 4, for instance) you won't have to pay for any of the DLC content.
Battlefield 5's DLC is dubbed Tides of War and players can expect four expansions during the game's first year out on shelves. You can expect lots of changes to both the single player and multiplayer modes as support for Battlefield 5 will go on for several years.
So if you're looking to buy a game that doesn't immediately end up in your drawer or CD case, Battlefield 5 is worth a look.
It's a solid investment at $60 and it will provide you with hundreds of hours of entertainment in the months, and perhaps years, to come.

As an Amazon Associate I earn from qualifying purchases.