5 Things to Do Before the Battlefield 5 Release Date
If you're interested in DICE's new entry into the Battlefield series, there are some things you should do before Battlefield 5 arrives for Xbox One, PlayStation 4, and Windows PC this fall.
Battlefield 5 pre-orders are live ahead of the game's official release date(s) this October. Battlefield 5 actually has three release dates. One for the standard version of the game, one for those who pre-order the Deluxe Edition, and one for members of EA Play/Origin Play. EA and Origin Play members get first dibs on October 11th.
EA's offering bonuses to those who pre-order including an early release date for those that order the Deluxe Edition.  The Deluxe Edition arrives on October 16th while the global Battlefield 5 release date takes place a few days later on October 19th.
Making a decision about a pre-order is just one thing prospective Battlefield 5 buyers need to do before the game makes its way to shelves.
In this guide we're going to outline a few other things we think you should do before Battlefield 5's release date starting with some bonuses for Battlefield 1 players.
Play Battlefield 1
If you own a copy of Battlefield 1 you'll be able to earn bonus Battlefield 5 items.
EA's On the Road to Battlefield 5 promotion features all kinds of challenges, some of which will net you Battlefield V items.
For instance, "Stage 2" provided Battlefield 1 and Battlefield 4 players a chance to earn a Battlefield 5 Lewis Gun skin by playing one of the games.
The company will continue to offer rewards to those who play the previous Battlefield titles. So if you want a little bit of a head start on earning cosmetics, you'll want to keep an eye on this promotion as we push into the summer.
Try the Battlefield 5 Beta
In addition to the Battlefield 5 demo, EA will release an open (public) Battlefield 5 beta in early September before the release date. Anyone interested in buying Battlefield 5 is encouraged to signup for and try the beta whenever it's released.
If you're one hundred percent certain you're buying Battlefield 5, try the beta to help DICE improve the final version of the game. Your bug reports will help add additional polish.
If you're unsure about the game right now, trying the beta will help you make a decision. It won't be the full version of the game, but it'll help answer many of your questions.
And if you're new to the Battlefield series, it'll help you decide if this is a series you want to jump into. Battlefield is more objective-based than shooters like Call of Duty. Games can also take a lot longer.
If you own an Xbox, you can subscribe to EA Access for $30 per year or $5 a month. EA Access lets you play games five days early for up to 10 hours. It's an investment, but it'll give you a chance to try a solid portion of Battlefield 5 before its official release date.
Again, the game will be released on EA and Origin Access on October 11th. Origin Access Premier will get access to the full version of Battlefield 5 the same day.
Pick the Right Edition
Retailers across the globe are taking Battlefield 5 pre-orders. And while many of you should wait for Gamescom or longer, some of you might be fine putting in an early order right now.
There are some great reasons to pre-order Battlefield 5 ahead of its release date, but you'll want to make sure an early order is worth it. To assist you we've released a guide that'll take you through the best reasons to pre-order Battlefield 5 and the best reasons to wait.
If you do decide to pre-order Battlefield 5, you'll want to make sure you order the right edition for you and your budget.
Our guide to the Battlefield 5 editions will help you make the right choice. Many people are going to be fine with the $60 (or less) version of the game, but some of you might benefit from paying a little extra.
Keep an Eye Out for Battlefield 5 Deals
Keep your eyes peeled for Battlefield 5 deals as we approach the game's release date.
There aren't a ton of deals out there right now, but Amazon Prime and Best Buy Gamers Club Unlocked subscribers should be able to save the usual 20% on a pre-order. If you're an EA Access member you can save 10% on the digital version of Battlefield 5 if you pre-order the game.
You can get a $10 reward certificate to use on a future purchase when you order Battlefield 5 through Best Buy. We could see Best Buy, and other retailers, offer additional trade-in offers that let you save on a copy of Battlefield 5 so be on the lookout for those.
We could also see retailers like Green Man Gaming and NewEgg offer pre-launch deals.
Think About Buying an Xbox One X or PS4 Pro
If you own a 4K television (or plan to get one this year) and want the best looking version of Battlefield 5, you should think about buying a PS4 Pro or Xbox One X.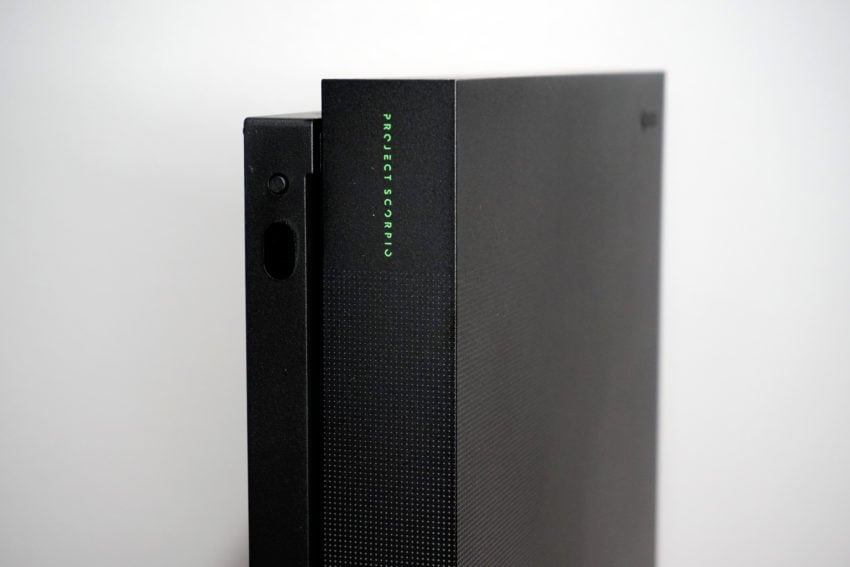 Battlefield 5 will come with upgrades for current-generation consoles. You can expect better performance and more detail from the game's graphics.
The good news is that you probably won't have to pay full price for a PS4 Pro or Xbox One X. We saw several deals popup in the first half of the year and we should see more as we approach the fall.
2 Reasons to Buy Battlefield 5 & 6 Reasons to Wait
Buy If You Want a Game to Play for the Next Year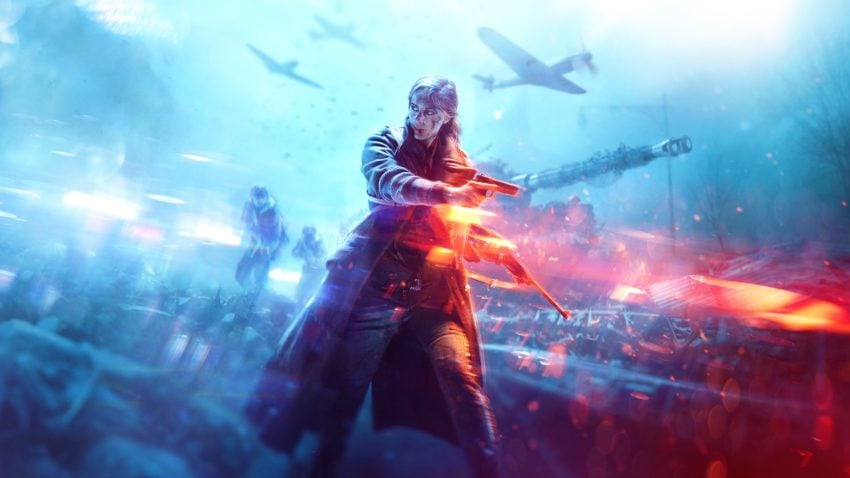 If you're looking to get a huge bang for your buck, think about investing in Battlefield 5.
Unlike Call of Duty and other first person shooters, Battlefield 5 comes with a single player campaign dubbed War Stories. Each War Story takes about an hour or so to complete, but they're actually quite fun.
Of course, there's also the game's extensive multiplayer component which puts you on the ground with up to 63 other players on the battlegrounds of World War 2.
As time goes on, EA DICE will deliver new maps, new weapons, new skins, and brand new game modes. And unlike some games (Battlefield 1 and COD Black Ops 4, for instance) you won't have to pay for any of the DLC content.
Battlefield 5's DLC is dubbed Tides of War and players can expect four expansions during the game's first year out on shelves. You can expect lots of changes to both the single player and multiplayer modes as support for Battlefield 5 will go on for several years.
So if you're looking to buy a game that doesn't immediately end up in your drawer or CD case, Battlefield 5 is worth a look.
It's a solid investment at $60 and it will provide you with hundreds of hours of entertainment in the months, and perhaps years, to come.

As an Amazon Associate I earn from qualifying purchases.