How to Sell Your Old AirPods
If you are upgrading to AirPods 2, you're likely wondering how to sell your old AirPods and where to sell your AirPods. Here's a look at what you need to do before you sell your AirPods and where you can trade in your old AirPods for cash.
Apple won't give you money for your old AirPods, but you can trade them in for about $50 at a few sites and you can sell them on your own for more money once you remove them from your account and clean them.
If you want to sell your AirPods for more than $50 you will need to get on eBay, LetGo or Facebook Marketplace. Keep in mind the market for used AirPods may be lower than for used iPhones and iPads.
How much are used AirPods worth? $45-$50 trade-in or up to $120 on eBay. 
How to Sell AirPods
Before you sell AirPods you need to unpair them from your iPhone or iPad and remove them from iCloud. You can skip this option if you really want to, but it is a good idea to remove them from your iCloud so that you don't confuse them with AirPods 2 if you need to locate them later.
Put your AirPods in the case. This sets them to offline.
Go to iCloud.com and login.
Click on Find my iPhone.
Click on All Devices.
Click on AirPods.
Click on Remove from Account if you see it.
If you don't see it, click on AirPods in the Top Center of the screen.
Click On the X to remove AirPods.
This removes your old AirPods from your account so they won't connect to your devices and gets them ready for sale. The next thing to do is to clean your AirPods. This is especially important if you are selling them to an individual and not to a reseller that would likely perform some additional cleaning during refurbishment.
Wipe the case and your AirPods with a soft lint free cloth.
Use a q-tip or cotton swab to clean the mesh and microphone openings.
You can also use a toothbrush or soft brush lightly to remove debris.
Apple doesn't recommend using any cleaning solution or sharp objects, but you may need a toothpick or a small metal paperclip edge to scrape out some of the earwax build up. You should also wipe your AirPods with an alcohol wipe. Other sources recommend using denatured alcohol to wipe down the AirPods and your charging case and then leaving everything open and out to dry. If you happen to own a PhoneSoap cleaner or similar tool, use that to disinfect.
Where to Sell Your AirPods
You can't trade your AirPods into Apple and Gazelle doesn't want them. There are a few places that will give you cash for your old AirPods without you needing to sell them directly to a person. Most of these stores are offering $45 to $50 if your AirPods are working, even if they show wear.
Either of these options is going to be the quickest way to sell your AirPods without a hassle. You can get more if you sell your AirPods yourself on eBay or Facebook, but then you have to deal with lowball offers and you will have to pay fees.
We're seeing people sell the full package for $109 to $123. Other users are selling just the case for $50 and some listings are selling just one of the AirPods for $51. You may be able to make more selling each piece individually.
5 Reasons to Buy AirPods Pro & 3 Reasons Not To
Buy AirPods Pro for Better Sound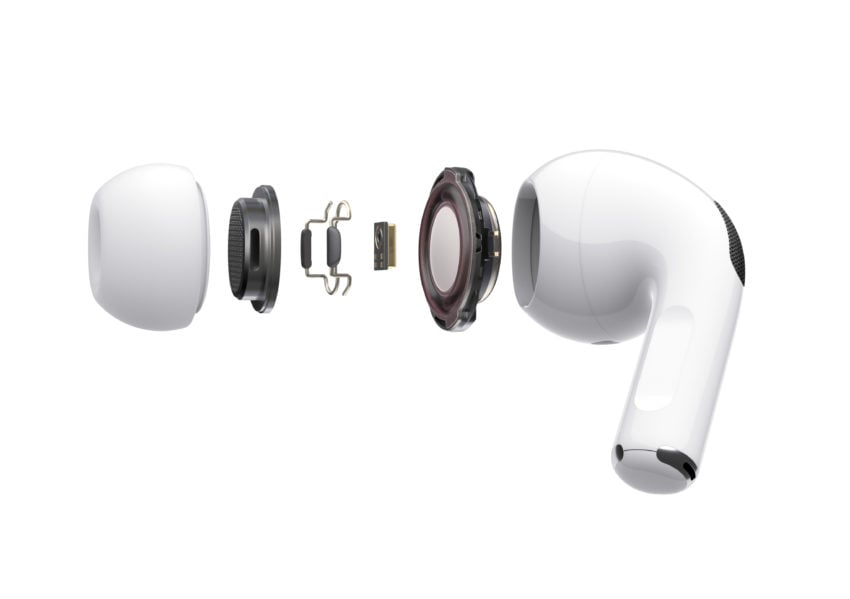 Do you like AirPods, but wish for better sound? The AirPods Pro promises to deliver better sound thanks to an Adaptive EQ. Apple says that this tunes the low and mid-frequencies to the shape of your specific ear.
This is likely using the same algorithms that the AirPods use to check the fit of the tips to match the sound quality to your ear. This pairs up with a custom amplifier that Apple says will deliver better battery sound, better battery life and removes some background noise. The AirPods Pro driver is capable of delivering bass down to 20Hz.
After using the AirPods gen 2 and the AirPods Pro side-by-side, I think the AirPods Pro offer better sound. The silicone tips create a better seal so in addition to the noise-canceling, the bass is better without being too much.

As an Amazon Associate I earn from qualifying purchases.