How to Copy Files from Android to Mac
In this guide we'll show you two easy ways to transfer or copy files from Android to a Mac. They're both two extremely popular platforms, but they don't play very well together. The most popular method is using Google's Android File Transfer tool, but that's not your only option.
There are many reasons you'd want to copy files from Android to a Macbook or iMac. Or from a Mac to your phone. Whether that's to transfer your iTunes collection to your new Galaxy Note 8 or to upload and save photos or video.
Read: How to Control Your Mac with Any Android Phone
The problem with Google's Android File Transfer is it doesn't always work. Or not very good at least. Not to mention it's lacking in features and pretty barebones. Luckily, other developers have released great programs that do it too. Here's how to use them both.
You can't even view the files or photos with Google's file transfer tool, until after you transfer them first. So while it works if you're in a pinch, it's not the best option around. That said, here's how to use it, then keep reading for something even better.
How to Copy Files From Android to Mac
The easiest way to transfer anything to a Mac is Google's own tool. The search giant and creator of Android has changed it a few times, but it remains relatively plain. To start, download Android File Transfer from Android.com.
Once downloaded, open androidfiletransfer.dmg
Drag the green Android logo to the Applications folder on the right (shown above)
Connect a USB cable from your phone to the computer
Double-click and open Android File Transfer
Browse your files, photos, music, and more
Click and drag anything you want to transfer (Limit of 4GB at a time)
If you're trying to transfer all of your photos before getting a new phone, or move music, pay attention to the 4GB limit mentioned above. If you try to transfer more than 4GB at a time, it will likely freeze and stop responding. This means you'll need to drag and drop multiple things, multiple times, to get everything you need. Depending on what you're transferring.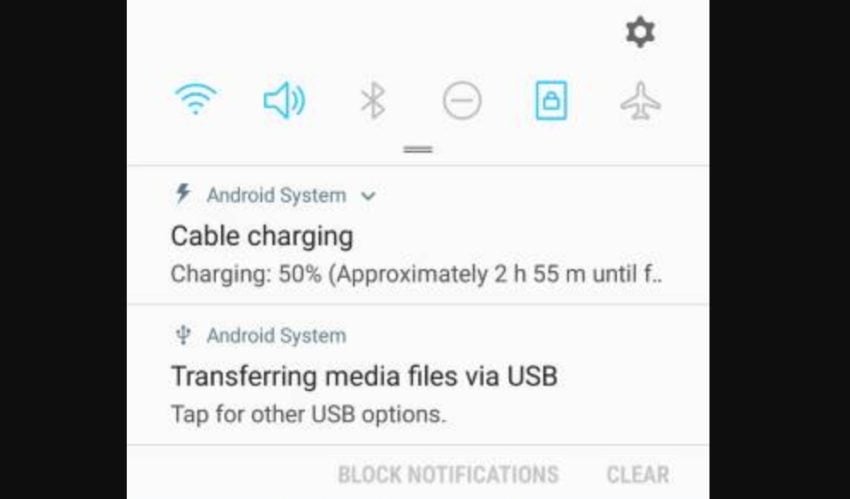 Also, you may need to pull down the notification bar and tap the system transfer USB option shown above and select from the list. Choose which option meets your needs. You may need to do this before the Android File Transfer program will open on Mac.
Alternative Method
If you're having trouble with Google's tool, or want to use something with more features, we have you covered. There are a few different "Android to Mac" transfer tools available, but our favorite is HandShaker, previously know as Smartfinder.
Head to the Mac App Store and download HandShaker. Once you're done, install the app and give it a try. Instead of a boring plain tool like Google's, this has a little of everything. HandShaker has a native Mac interface that looks beautiful. It's easy to manage, supports batch file transfers over 4GB, and will let you drag and drop files and folders on the fly. Some of the instructions aren't in English, but it's easy to use without any of the help guides.
Once you install the program just plug-in your phone, and you're all set. We recommend uninstalling Google's File Transfer if you use something else, so they don't both launch or interact with each other.
You'll have to allow access to USB, using the notification pulldown bar as mentioned earlier. Now, browse and manage your Android on Mac with ease. Another great alternative is MobileGO by Wondershare. They have a PC, Mac, and Android app specifically for transferring files between devices.
Before you go, learn how to use your phone as a remote control right here.

This article may contain affiliate links. Click here for more details.