iOS 8.4.1 on iPhone 5: Impressions & Performance
Today, Apple took its iOS 8.4.1 update out of beta and released it to iPhone, iPad and iPod touch owners across the globe. We've been using the iPhone 5 iOS 8.4.1 update for several hours now and today we want to offer our initial impressions of Apple's latest iOS 8 update.
On June 30th, Apple rolled out iOS 8.4, a massive follow-up to the company's iOS 8.3 update. iOS 8.4 delivered bug fixes, changes to iBooks and the company's new music platform. Many people believed that it would be the company's last iOS 8 release before the iOS 9 update's arrival in the fall.
In July, we found out that that honor would probably go to the iOS 8.4.1 update. Last month, Apple released a surprise iOS 8.4.1 update into its developer beta program. The company did not outline any release details and the iOS 8.4.1 change log didn't feature anything of note.
Today, Apple took the iOS 8.4.1 update out of beta and released it to iOS 8 users all over the planet. The update is now available for all devices including the iPhone 5, Apple's aging former flagship.
Earlier today, I installed the iPhone 5 iOS 8.4.1 update in order to provide feedback to fellow iPhone 5 users. Note, I've been using the same iPhone 5 since its release in 2012 and I've installed every single iOS update on it. You should also note that there are some valid reasons to avoid installing iOS 8.4.1 right now.
These early iPhone 5 iOS 8.4.1 update impressions aren't my final review but they should help those of you who are struggling with the decision about whether to download the update today. These are my early impressions of iOS 8.4.1 on iPhone 5.
iOS 8.4.1 Installation
Installing iOS 8.4.1 on the iPhone 5 took awhile. Not because Apple's servers were getting hammered with requests but due to a broken power button.
I typically use my iPhone 5 throughout the week but this week, it took a backseat to the Galaxy S6. And because it was in the backseat, I failed to notice that it was dead. For most of you, this probably isn't a problem. Charge it for a little bit, hold down the power button, and it's back on.
Thing is, my power button is broken and has been for some time. I've been meaning to get it fixed, but, you know. So, I had to sit around and wait for my iPhone 5 to charge. Thirty minutes went by, then an hour, and then an hour and a half. Finally, after two hours of charging, the iPhone 5 turned itself back on and I was in business.
Thankfully, the iOS 8.4.1 update for the iPhone 5 is a small release and it only took about 15 minutes or so to download and install.
I haven't seen anyone complain about installation errors or problems but if your update does happen to get stuck, hold down the power button (if your home button works) and home button for 10 seconds. The update should jumpstart itself.
iOS 8.4.1 on iPhone 5 Performance
iOS 8.4.1 doesn't bring a collection of new features. Instead, it's focused on fixing some of the problems that emerged with Apple Music and iOS 8.4. If you haven't been able to catch the update's change log, here's the rundown:
Resolves issues that could prevent turning on iCloud Music Library
Resolves an issue that hides added music because Apple Music was set to show offline music only
Provides a way to add songs to a new playlist if there aren't any playlists to choose from
Resolves an issue that may show different artwork for an album on other devices
Resolves several issues for artists while posting to Connect
Fixes an issue where tapping Love doesn't work as expected while listening to Beats 1
The update also comes with some security patches that plug up some exploits including a few used by the iOS 8.4 jailbreak. Yes, the iOS 8.4 jailbreak is dead.
This is a small, focused maintenance update so these impressions are focused on performance. Remember, even the smallest iOS updates can have a big impact on your device's stability.
Before I get into it, it's worth noting that I am just one person with an AT&T version of the iPhone 5. I have different apps than you. I also use my phone different than you do. Mileage always varies when it comes to iOS performance so be sure to poke around for other feedback before you make a decision about upgrading.
iOS 8.4.1 Apps
I always hear complaints about app problems in the hours and days after an iOS upgrade. And while I haven't seen any widespread complaints about iOS 8.4.1, I guarantee that I'll see some in the days and weeks ahead. The iOS 8.4.1 beta probably squashed most issues but there's a very good chance it failed to squash them all.
I don't have every single app on the App Store on my iPhone 5 but I do have a number of popular apps on here. My core apps include Asana, Slack, YouTube, Twitter, Instagram, Gmail, Hangouts, Chrome, Dark Sky, Amazon, SoundCloud, Spotify, and Xbox One Smartglass. All of these are performing well in the hours after the iOS 8.4.1 release.
I haven't run into any problems with any of Apple's applications or any of my other applications either. I've tried out 50+ apps in the past few hours and all of them are running like they were in iOS 8.4.
This doesn't mean that performance will stick though. I've seen app problems emerge weeks after an update's release. All you can really do is download the latest updates, report bugs as you see them, and uninstall the app if things get really bad.
iOS 8.4.1 Battery Life
Battery life problems are common immediately following an iOS update release but so far, things have been pretty quiet. I haven't seen any iPhone 5 users complaining about horrible battery drain, at least not yet.
I haven't seen any on my iPhone 5 either. The update has been able to hold an excellent charge when in use and the phone doesn't appear to be draining abnormally in standby mode.
If you are having problems, know that battery life typically settles after two days. If it doesn't settle, take a look at our list of tips and fixes for bad iOS battery life.
iOS 8.4.1 Wi-Fi, Cellular Data & Bluetooth
Connectivity problems are also extremely common though I've yet to see any widespread complaints about LTE, Wi-Fi or Bluetooth. I'm positive that some people will run into problems but the relative calm that we're experiencing is a good sign. Any problems we do see will probably be isolated.
My iPhone 5 has been able to pull down fast LTE data speeds on AT&T's network. I've been able to connect it to several different routers. And I've also been able to pair it with several Bluetooth devices including speakers and headphones. No problems here. Yet.
iOS 8.4.1 Bugs & Issues on iPhone 5
I've been using the iPhone 5 iOS 8.4.1 update for a few hours and so far, I haven't noticed any major bugs or problems with the software.
Larger issues typically make themselves known almost immediately so there's a good chance that iOS 8.4.1 will only bring isolated issues to the iPhone 5.
Smaller issuers can pop up at any time. I haven't noticed any yet but I'll continue to dig in the days ahead. It's not uncommon to stumble into bugs weeks after an iOS update's release.
If you're nervous or need a fix, take a look at our list of fixes for common iOS 8.4 problems.
iOS 8.4.1 Speed
This is an area where my iPhone 5 has struggled. It's a three year old phone so a little lag is understandable but I ran into more than a little bit of lag after installing iOS 8.1.
iOS 8.2 and iOS 8.3 offered marginal improvements while iOS 8.4 offered significant improvements to the fluidity of the user interface. It's still not where it was pre-iOS 8.1 but at least it's not hanging up every time I open a folder or scroll to a different home screen.
iOS 8.4.1 is about the same as iOS 8.4, at least for the moment. I've noticed a little slowdown when using multitasking and the animations and transitions have occasionally lagged out. My hope is that iOS 9 improves things I wont know until Apple releases the public version next month.
Should You Install iOS 8.4.1 Right Now?
If those Apple Music fixes sound wonderful to you and you want the latest security updates, then iOS 8.4.1 is worthy of consideration today. You might still want to wait a few days to see how performance shapes up but that's entirely up to you.
If you're having a good experience on iOS 8.4 or below, be cautious. Wait a few days and make sure that you really want/need iOS 8.4.1. It's a small update. You might be better off waiting a few weeks for iOS 9.
And finally, if you're jailbroken, avoid iOS 8.4.1. It kills the iOS 8.4 jailbreak.
iPhone 6s: 15 Things Buyers Can Count On
iPhone 6s Launch Date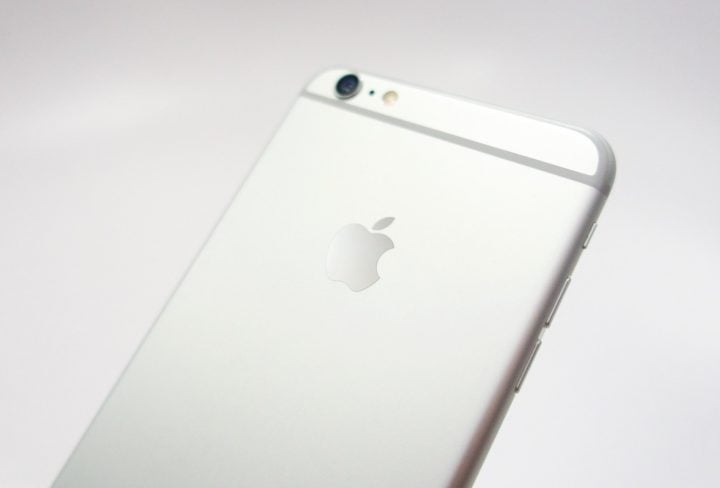 Apple hasn't sent out media invites for its inevitable iPhone launch event but it doesn't really need to at this point.
BuzzFeed's John Paczkowski has all but confirmed the iPhone 6s launch event for September 9th. This is the same date that Apple used for the iPhone 6 launch.
Unless disaster strikes, this is when you can expect Apple to talk about the iPhone 6s and the iPhone 6s Plus for the first time. You can also expect Apple to run down other products including iOS 9 and the new Apple TV.

As an Amazon Associate I earn from qualifying purchases.