iOS 8.4.1 on iPhone 6: Impressions & Performance
A few hours ago, Apple released its iOS 8.4.1 update for iPhone, iPad and iPod touch. The new update focuses on bug fixes and security and it's expected to be the company's last before the iOS 9 release. We've been using iOS 8.4 on iPhone 6 for a few hours now and here are our first impressions of what should be the final iOS 8 release.
In June, Apple released its iOS 8.4 update for iPhone, iPad and iPod touch. The update was a big one as it delivered the new Apple Music application, some big changes to iBooks, security enhancements, and a number of crucial bug fixes for lingering iOS 8 problems.
In July, Apple confirmed another version of iOS 8.4 dubbed iOS 8.4.1. The company didn't release it to the public or confirm a release date. Instead, it launched the software into its beta program for developers. And that's where it stayed for several weeks as developers, and Apple, poked and prodded it for issues.
Today, after a stint in beta, the iOS 8.4.1 update is now free and it's available for all devices capable of running iOS 8.4. This includes the iPhone 6.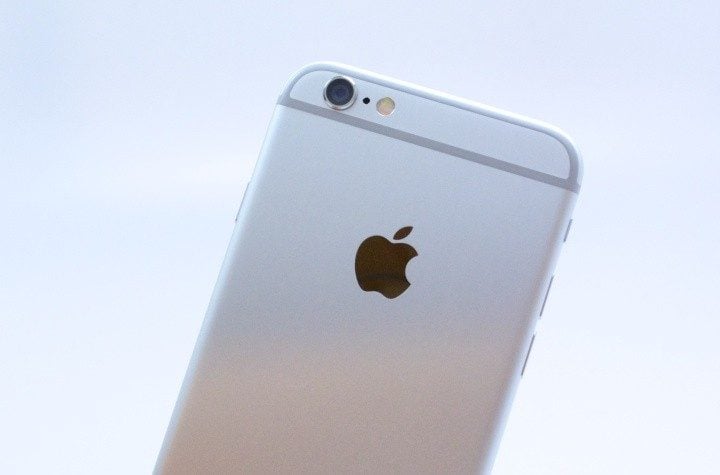 The iPhone 6 iOS 8.4.1 update is now available and like the guinea pig that I am, I decided to install it the second it arrived to provide feedback to other iPhone 6 users on iOS 8.4 and below. Before you follow suit, you should know that there are some reasons you might want to avoid it. At least for right now.
My initial iPhone 6 iOS 8.4.1 impressions aren't the final review but they should help those of you who are struggling with the decision about whether to download the update today or wait for the smoke to settle. These are my early impressions of iOS 8.4.1 on iPhone 6.
iOS 8.4.1 Installation
Normally, I'm feeling a little nervous before installing a new iOS update but today was a little different.
I knew that iOS 8.4.1 was going to be a small update and that it would be coming out of a month long beta. And with the spotlight on iOS 9, not iOS 8.4.1, I didn't think I would run into any installation or download problems. I should trust my gut feeling more often it seems.
Installing iOS 8.4.1 on the iPhone 6 was a piece of cake. The whole process took about 15 minutes or so. The update is a little over 50MB making it small but an iOS update.
Your experience should be similar. If you do get hung up, simply hold down the power button and home button and the download/installation process should jumpstart itself.
iOS 8.4.1 on iPhone 6 Performance
The iOS 8.4.1 update doesn't come with a ton of new features. Instead, it's focused on fixing issues with Apple Music. In case you haven't seen it, here is the change log:
Resolves issues that could prevent turning on iCloud Music Library
Resolves an issue that hides added music because Apple Music was set to show offline music only
Provides a way to add songs to a new playlist if there aren't any playlists to choose from
Resolves an issue that may show different artwork for an album on other devices
Resolves several issues for artists while posting to Connect
Fixes an issue where tapping Love doesn't work as expected while listening to Beats 1
It also comes with various security updates including patches for exploits used by the iOS 8.4 jailbreak. Those of you who are looking to jailbreak the iPhone 6 should not install iOS 8.4.1 under any circumstances.
Point is, there's no much here in terms of features. And that's precisely why these initial impressions will focus on the performance of the iOS 8.4.1 update on the iPhone 6.
Before I get into things, remember that I am just one person with one version of the AT&T iPhone 6. I probably don't have the same apps that you do and I probably don't use my iPhone 6 the same way that you do. Mileage always varies when it comes to iOS updates so use this as a general guide moving forward.
iOS 8.4.1 Apps
Apps sometimes start behaving badly after an iOS release and that's just one reason why I like to look at these smaller updates in the hours immediately following a roll out.
I've been using iOS 8.4.1 on the iPhone 6 for the past couple of hours and thus far, all of my applications are working great. My core apps include Asana, Slack, YouTube, Twitter, Instagram, Gmail, Hangouts, Chrome, Dark Sky, Amazon, SoundCloud, Spotify, and Xbox One Smartglass. All of these are performing fine.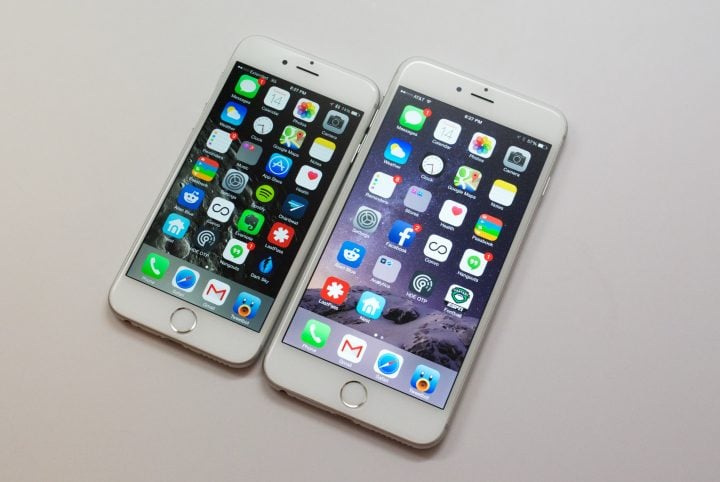 I haven't run into any problems with Apple's stock applications either. Apps like Camera and Calendar appear to be working fine and the bug fixes that Apple attached for Apple Music problems appear to have done their job.
This type of performance doesn't mean that I'm in the clear. I've seen app issues emerge hours, days, weeks, even months after an iOS updates release. All you can really do is install the latest bug fixes and report problems as you see them and hope that the developer fixes them. That's it.
If things get really bad, uninstall the app.
iOS 8.4.1 Battery Life
Battery life has a funny way of acting up after an iOS release. I always hear and see complaints about bad iOS battery life in the hours after an update's release.
I haven't seen many complaints about the iOS 8.4.1 update yet but today's been a busy one for smartphones (Galaxy Note 5, etc) and iOS 8.4.1 isn't exactly a showstopper. Meaning, I don't think a majority of iPhone 6 users have installed it. It could also just be that there aren't any major battery problems.
I haven't seen any, at least not yet, and the iPhone 6 is still holding a solid charge when in use and during standby mode when it's resting.
If you are nervous or if you're already seeing bad iOS 8.4.1 battery life, take a look at these tips and fixes. They should help return your device to normal. Battery life should settle on its own but in case it doesn't, try some of those.
iOS 8.4.1 Wi-Fi, Cellular Data & Bluetooth
iPhone users typically report problems with connectivity after an iOS update and we expect to hear about iOS 8.4.1 connectivity problems in the days ahead.
Thus far, I haven't seen any. AT&T LTE is working great. I've been able to connect to several different routers and pull down stable upload and download speeds. And I've also been able to pair the iPhone 6 with speakers and headsets.
My guess is that these connections will hold but if they don't, I have a number of potential fixes that I can look to for help.
iOS 8.4.1 Bugs & Issues on iPhone 6
The iOS 8.4.1 update comes with bug fixes for Apple Music issues but there's a chance that it could bring some problems of its own.
I haven't seen any widespread complaints about the iPhone 6 iOS 8.4.1 update and I haven't run into any iOS 8.4.1 problems of my own. At least not yet.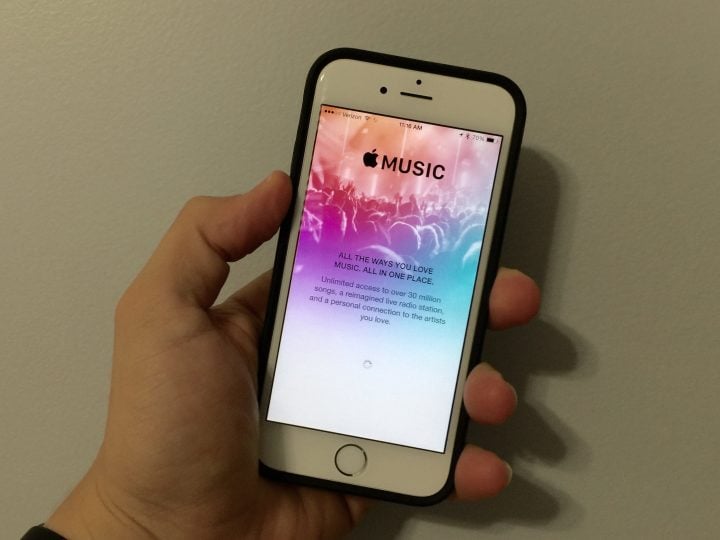 Larger issues typically will jump right out while smaller issues can be a little harder to spot. I've discovered problems weeks, sometimes months after a release. So while we might not see any issues right now, bugs and other issues could emerge in the future.
For now though, the iOS 8.4.1 update appears stable. That's not surprising given its stint in beta and given how iOS 8.4 performed.
iOS 8.4.1 Speed
I haven't noticed a change yet. The iPhone 6 iOS 8.4.1 update is fast and fluid and I've yet to stumble across any abnormal lag or sluggishness. And I'm not expecting to.
Should You Install iOS 8.4.1 Right Now?
If you're having issues with Apple Music and you're concerned about security, you'll want to consider the iOS 8.4.1 update.
If you're having a great experience on iOS 8.4 or below and don't care about the latest security or Apple Music, you might want to hold off for a few days to see if performance holds.
If you're jailbroken or looking to jailbreak, avoid it completely.
I'll be back with a full, updated review of the iPhone 6 iOS 8.4.1 update after I've been able to spend some more time with Apple's latest iOS 8 update.
iPhone 6s: 15 Things Buyers Can Count On
iPhone 6s Launch Date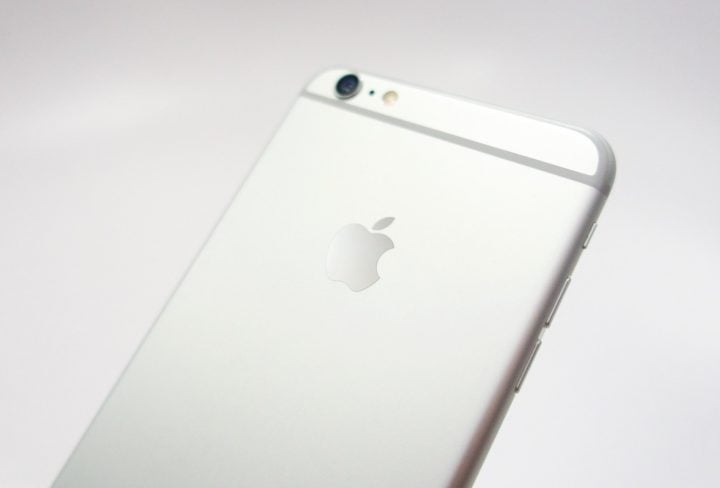 Apple hasn't sent out media invites for its inevitable iPhone launch event but it doesn't really need to at this point.
BuzzFeed's John Paczkowski has all but confirmed the iPhone 6s launch event for September 9th. This is the same date that Apple used for the iPhone 6 launch.
Unless disaster strikes, this is when you can expect Apple to talk about the iPhone 6s and the iPhone 6s Plus for the first time. You can also expect Apple to run down other products including iOS 9 and the new Apple TV.