Easier to Delete Purchased Music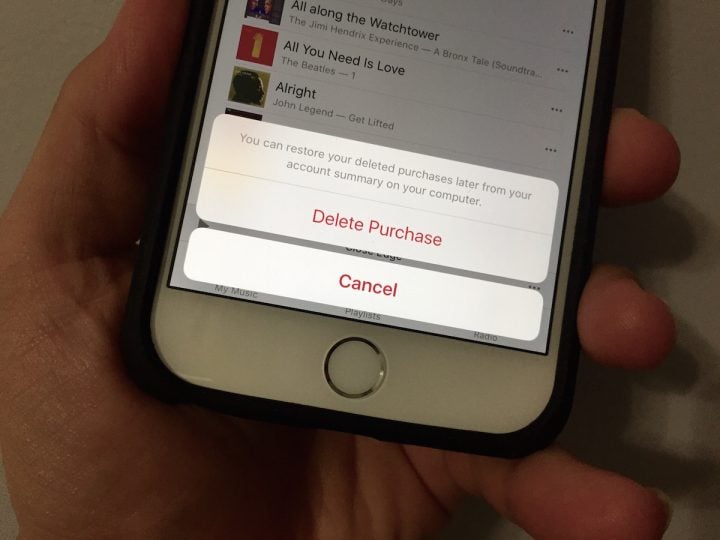 Whenever we plug the iPhone into a car, the Music app plays the first song in alphabetical order which is not what we want to listen to.
With iOS 8.4 the new Apple Music app lets users delete songs they don't like, even if they are purchases. There is no option to delete all of your purchased music in one go, but this is a start.
Press on the three dots to the side of the song you want to delete and then choose delete. You will see an option to Delete. After this choose Delete Purchase. You can still re-download from the purchased section if you want this song back on your iPhone.