iPhone 5 iOS 8.4.1 Review: Is It Worth Installing?
Its been a week since Apple released the iOS 8.4.1 update for iPhone, iPad and iPod touch and today we want to look at how the iPhone 5 iOS 8.4.1 update is holding up. Our iPhone 5 iOS 8.4.1 review focuses in on performance ahead of the device's upcoming iOS 9 release.
Last month, just a few short weeks after the arrival of iOS 8.4, Apple confirmed a new iOS 8 update dubbed iOS 8.4.1. The company's confirmation came in the form of an iOS 8.4.1 beta update for developers. Apple did not outline an official change log or release date leaving those details for another day. That day came a week ago.
Last Thursday, Apple released its iOS 8.4.1 update for all devices capable of running iOS 8. The iOS 8.4.1 update isn't a big update but it's an important one for several reasons. And that's precisely why I've taken a close look at its performance in the buildup to the rumored iOS 9 release in September.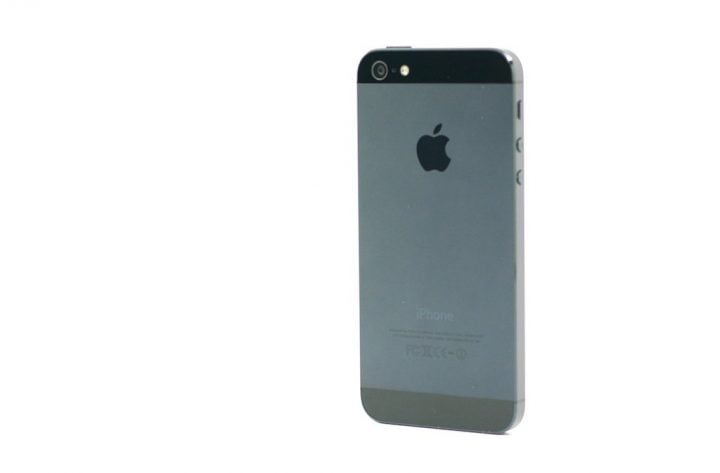 I installed the iOS 8.4.1 update on a number of devices including my nearly three year old iPhone 5. I've been using the iPhone 5 since it arrived back in the fall of 2012 and I've installed every single iOS update that Apple's thrown at it, including its latest iOS 8 update.
The iOS 8 update on iPhone 5 has had its ups and downs though I've seen more good than bad since the release of iOS 8.3 back in early April. That said, I'm always leery about software updates on older devices like the iPhone 5 and that's why I want to dig into the update's performance a week after release.
I've been getting tons of questions about its performance and about whether it's worth installing ahead of the iPhone 5 iOS 9 update that's rumored for September. With those questions in mind, here's a look at how the iOS 8.4.1 update is performing on my version of the AT&T iPhone 5. This is my iPhone 5 iOS 8.4.1 review.
iPhone 5 iOS 8.4.1 Review
It's important to remember that I am just one person with one version of the AT&T iPhone 5. I probably use my phone differently than you do and I almost certainly have a different set of applications on board. Mileage always varies when it comes to iOS updates and so you'll want to use my review as a general guide. I urge you to seek out feedback from other iPhone 5 users if you need to.
Apps
For the past week, I've been using a number of applications on my iPhone 5. And thus far, I haven't run into any serious problems with any of them. Not that this is surprising. The extended iOS 8.4.1 beta helped developers squash problems before the update's release.
Obviously, I can't speak for every single application on Apple's App Store but I have close to 60 third-party apps installed my iPhone 5. My core iPhone 5 apps include Asana, Slack, YouTube, Twitter, Instagram, Gmail, Chrome, Hangouts, Dark Sky, Amazon, SoundCloud, Spotify, and Xbox One Smartglass. Same as the iPhone 6.
All of these have worked fine in the week since the iOS 8.4.1 update. I've seen one Chrome crash and one Twitter crash and that's it. Apps aren't nearly as responsive or fluid as they are on the iPhone 6 but I can't really complain about that. This is a phone that's almost three years old and so I've come to expect some wear and tear.
If you've already downloaded iOS 8.4.1 and you're running into issues with a third-party application, try reinstalling it. If that doesn't work, try downloading the latest bug fixes. And if that doesn't work, contact the developer. If you're experiencing issues with one of Apple's applications, you'll want to head to the company's discussion forums for help.
iPhone 5 iOS 8.4.1 Battery Life
I've heard complaints about bad iOS 8.4.1 battery life on the iPhone 5 though I've yet to encounter any problems of my own. Thus far, the device is holding up nicely both when it's in use and when it's sitting in standby mode. The latter is extremely important because it's no longer my daily driver and there are times when I only use it once or twice in a day.
Most battery drain issues resolve themselves within three days after an update's release. But if your iPhone 5 iOS 8.4.1 battery life issues persist, you'll want to check out our list of tips and fixes. These fixes and tips have helped me maintain excellent battery life on the aging former flagship and they might help you too.
LTE, Wi-Fi & Bluetooth
AT&T's LTE network is still delivering excellent data speeds. I've had to rely on it a bit this week and it continues to perform well at home and when I'm out.
I've seen a number of complaints about Bluetooth and Wi-Fi though I haven't experienced any problems in my week of testing. I've been able to successfully pair the iPhone 5 to several different Bluetooth devices including Sony and Bose speakers and a couple of different headsets.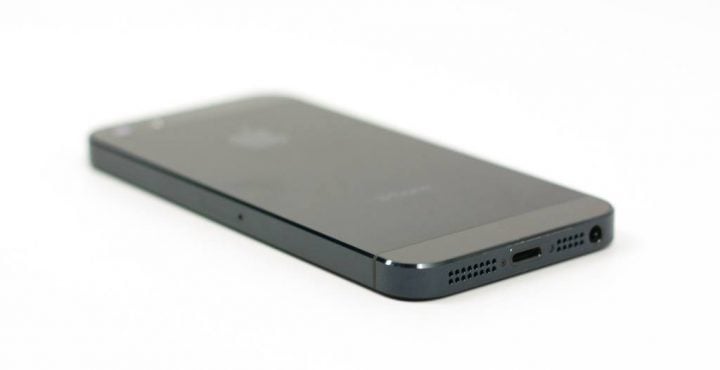 I've also tested its Wi-Fi connection on several different routers including TP-Link's Archer C9 and a couple of Belkin routers I have lying around. I haven't had any problems connecting nor have I noticed any problems with the download/upload speeds. All is right in the world at this point.
Connectivity problems can pop up at any time though and if they do, I'm going to use some of the fixes I outlined a few days ago. These have worked for me in the past and there's a good chance that they'll work for you if your iPhone 5 starts exhibiting iOS 8.4.1 issues.
iOS 8.4.1 Problems
iPhone 5 users have run into iOS 8.4.1 problems in the week since its release. I've outlined some of them here and I continue to see complaints emerge on Apple-centric forums and the company's official discussion boards.
Thing is, these issues seem to be isolated. That is to say that none of these issues seem to be impacting the performance on a majority of iPhone 5 models. Instead, they appear to be limited to a handful of people. This is typical iOS update behavior.
Currently, I find myself in the no problem group. I haven't run into any game-changing issues nor have I noticed any small pesky bugs. Small bugs are extremely difficult to spot so there's a chance that my update has some issues that I simply haven't spotted yet. I'm confident that there aren't any major issues on board though.
If you're feeling a little bit anxious about an iOS 8.4.1 install or you're already running into iPhone 5 iOS 8.4.1 problems, check out our list of fixes for iOS 8.4.1 problems.
Speed
After spending a week with the iOS 8.4.1 update on the iPhone 5, my experience with the UI and its speed is. There are times when the update is fast and fluid and there are other times when it stutters. This has been a pretty common theme with the iOS 8 update.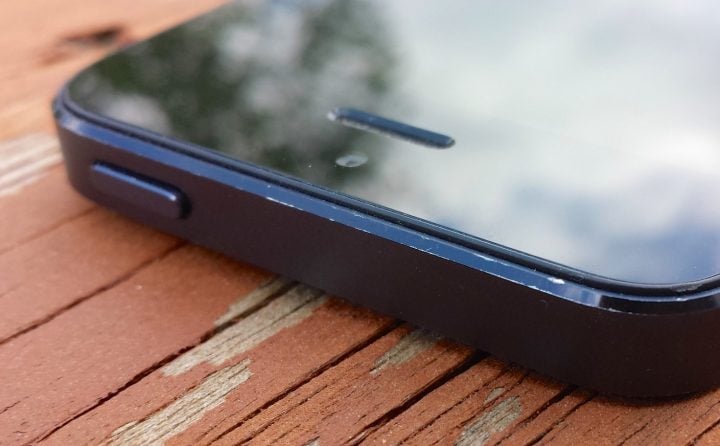 It's not unbearable but there are times when, after using the iPhone 6, I want to be done with the iPhone 5 once and for all. I understand the phone is three years old but a simple task/animation like opening up a folder to use an app shouldn't cause the phone to temporarily freeze.
My hope is that iOS 9 and its merry band of fixes helps iron out these issues but I won't know until Apple rolls out the final version of the update.
Is the iPhone 5 iOS 8.4.1 Update Worth It?
iOS 8.4.1 is a small update. It brings fixes for Apple Music and security enhancements that kill the iOS 8.4 jailbreak. And that's it. From a performance standpoint, it's about as good as iOS 8.4 was. I haven't run into any noticeable issues though the occasional lag persists.
Unless you need the Apple Music fixes and the security updates (and many of you might), you're going to be fine holding out for Apple's iOS 9 release. The update should arrive in about a month. If you do decide to download and install iOS 8.4.1 between now and then, make sure that you're prepared. I might not be seeing major problems but there's always a chance it could wreck havoc on your phone.
iPhone 6s: 15 Things Buyers Can Count On
iPhone 6s Launch Date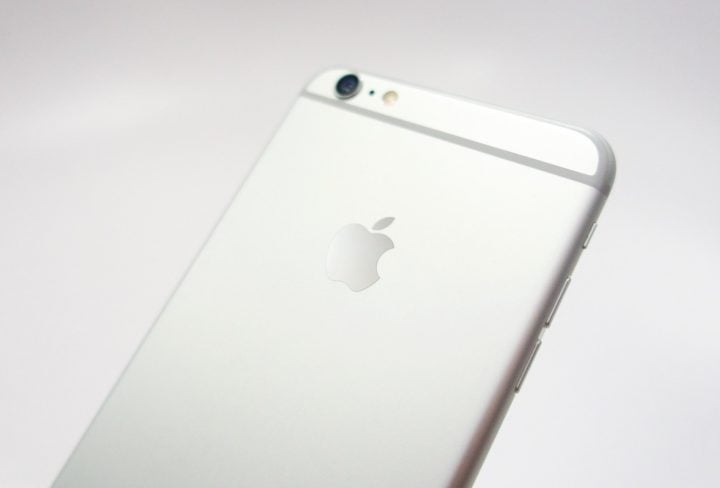 Apple hasn't sent out media invites for its inevitable iPhone launch event but it doesn't really need to at this point.
BuzzFeed's John Paczkowski has all but confirmed the iPhone 6s launch event for September 9th. This is the same date that Apple used for the iPhone 6 launch.
Unless disaster strikes, this is when you can expect Apple to talk about the iPhone 6s and the iPhone 6s Plus for the first time. You can also expect Apple to run down other products including iOS 9 and the new Apple TV.

As an Amazon Associate I earn from qualifying purchases.