iPhone 6 iOS 8.4.1 Review: Is It Worth Installing?
Last week, Apple released a brand new iOS 8.4.1 update for the iPhone 6 and other iOS 8 compatible devices. The update is small but important and today we want to take an updated look at how the iPhone 6 iOS 8.4.1 update is performing and if it's worth installing.
In mid-July, Apple confirmed the arrival of a brand new iOS 8.4 update called iOS 8.4.1. At the time, the company didn't outline any specifics, even beta testers were baffled by the update's barren change log. The second iOS 8.4.1 beta wasn't any different and beta testers were unable to determine the update's contents.
We, like many others, believed that the iOS 8.4.1 would feature three things: Bug fixes, security updates, and the death of the iOS 8.4 jailbreak. We were right on all accounts.
The iOS 8.4.1 update is a small update but it packs a punch. It features fixes for Apple Music, security updates, and yes, a patch for the iOS 8.4 jailbreak that arrived shortly after the iOS 8.4 update's release on June 30th. It doesn't come with any new features for the iPhone, iPad or iPod touch.
Last Thursday, I downloaded the iOS 8.4.1 update on several different devices including Apple's 4.7-inch iPhone 6 flagship. The iPhone 6 is my daily driver and a phone that I use non-stop throughout the day for work and for personal use. I've installed every single iOS 8 update on my iPhone 6 and it's looking like iOS 8.4.1 will be the last.
With the iOS 8.4.1 update being so small and the iOS 9 release date being so close, we've been getting a ton of questions about the merits of the iOS 8.4.1 update. About whether or not it's worth the install. And that's precisely why I want to take a close look at its performance a week after release.
iPhone 6 iOS 8.4.1 Review
Before I get into the iOS 8.4.1 update's performance, I want to remind you that I am just one person with one version of the AT&T iPhone 6. Mileage always varies when it comes to iOS updates. I probably don't have the same apps or use my phone the same way as you do. So, use this as a general guide and gather feedback from other sources if necessary.
Apps
After a week of using the iOS 8.4.1 update and the various applications I have aboard my iPhone 6, I can tell you that I have yet to run into any serious problems. Perhaps that's a product of the extended iOS 8.4.1 beta period or the fact that I keep my applications updated. Perhaps both.
I can't speak for every single application on the App Store but I do have 70+ third-party apps installed on my iPhone 6. My core apps include Asana, Slack, YouTube, Twitter, Instagram, Gmail, Chrome, Hangouts, Dark Sky, Amazon, SoundCloud, Spotify, and Xbox One Smartglass.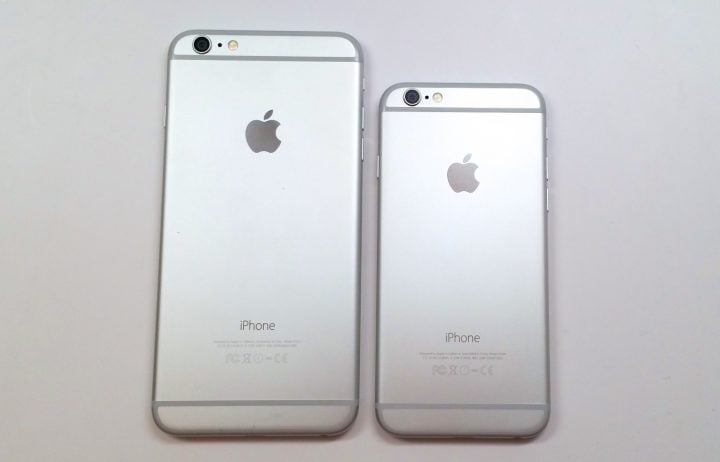 I've had Google Chrome crash on me twice in the past week and that's actually an improvement. I typically see double digit Chrome crashes in a week. I've stopped using the Facebook app as much as I used to but in the few times that I've used it since Thursday, it hasn't given me any troubles.
None of this is surprising. The beta likely helped developers wipe out any glaring issues and iOS 8, as a whole, has been pretty good to applications. At least on my iPhone 6.
If you're running into problems, try reinstalling the app. If that doesn't work, download the latest bug fix update provided it has good reviews. If nothing works, report your problems to the developer so that it can come up with a remedy in a future app update.
iPhone 6 iOS 8.4.1 Battery Life
The loudest complaints about the iOS 8.4.1 update have been about battery life. I've seen a number of iPhone users complain about perceived battery drain in the days since the update's release on Thursday and I expect to see more complaints as time goes on.
For the moment, I'm not seeing any. My iPhone 6 is holding up quite nicely both when it's in use and when it's in standby mode not being used. I don't see this changing at any point before the iOS 9 release.
It's important for me to note that the iPhone 6 battery life issues that I am seeing iOS 8.4.1 users complain about are extremely isolated. That is to say that they don't appear to be affecting a majority of iPhone 6 users here in the United States and in countries abroad.
In other words, everything is as it should be. There are always going to be some rotten apples and people that run into battery troubles. But, as I've said many times, there's a good chance that it's an app or user habits, not iOS, that's causing the battery problems.
If you're nervous or if you're seeing battery life issues after installing the iOS 8.4.1 update, I've put together a list of tips and fixes that should help. Keep these in mind as we progress towards the iOS 9 release. Larger updates like iOS 9 have a tendency to bring bigger (and potentially widespread) problems with them.
Connectivity
I've also seen a number of complaints about Wi-Fi connectivity (some users are saying it's grayed out) and Bluetooth. These are both extremely common iOS issues and I've run into them on a number of occasions. Just not this week with the iPhone 6 iOS 8.4.1 update.
I've been testing Wi-Fi, AT&T LTE, and Bluetooth like a mad man. I've successfully connected the phone to various Bluetooth devices including headsets and speakers. I've been able to pull down strong Wi-Fi connections on several types of routers including an Archer C9 from TP-Link and various Belkin models. I've also continued to get strong LTE data from AT&T.
Now, this doesn't mean that my iPhone 6 is in the clear. Connectivity problems can pop up at any time and they can be difficult to fix.
If I do run into problems, I'm going to try the same fixes I offered to iOS 8.4.1 users a few days ago. And if those don't work, I'll have to branch out and hunt for some unorthodox fixes from other iPhone 6 users.
iOS 8.4.1 Problems
There are iOS 8.4.1 problems afflicting iPhone 6 users but I haven't seen any. At least not yet.
I haven't seen or experienced anything that's disrupted my daily use. That said, smaller bugs and problems can be very difficult to spot and there's a chance that a problem or 15 are lurking on board the iPhone 6. I just haven't come across them yet. It's worth noting that I haven't seen widespread complaints about the iPhone 6 iOS 8.4.1 update.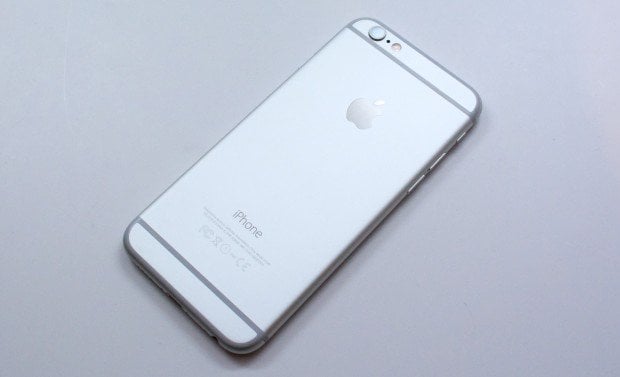 Like the battery drain issues, the problems that I've seen iPhone 6 owners surface are isolated issues impacting a fraction of iPhone 6 owners around the world. iOS 8.4.1, for the most part, appears to be stable. I hope that the stability stays intact all the way up until the iOS 9 release in the fall.
If you're running into issues, check out our list of fixes for iOS 8.4.1 problems.
Speed
I've been using the iPhone 6 iOS 8.4.1 update for a week now and I've yet to encounter any abnormal sluggishness or random freezes. I'm confident that the iPhone 6, and its hardware, will help iOS 8.4.1 retain that speed in the days leading up to the iOS 9 release.
Should You Install the iPhone 6 iOS 8.4.1 Update?
The iOS 8.4.1 update officially comes with Apple Music fixes, security updates, and a patch for the iOS 8.4 jailbreak. If you're a huge Apple Music user and you like protecting your device, it's probably worth a download. There are problems but there's a good chance you won't run into them if you do some prep work. It's also worth a download if you use your iPhone 6 for work.
You should also be alright if you choose to skip it. If you're not having trouble on iOS 8.4 or below, you shouldn't feel any sense of urgency. iOS 8.4.1 is a small update with a potential to cause problems. And with an iOS 9 release heavily rumored for September, it won't be around for much longer.
iPhone 6s: 15 Things Buyers Can Count On
iPhone 6s Launch Date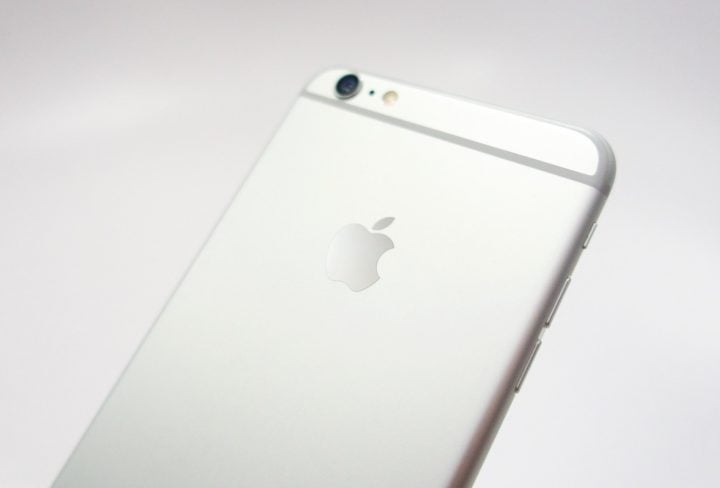 Apple hasn't sent out media invites for its inevitable iPhone launch event but it doesn't really need to at this point.
BuzzFeed's John Paczkowski has all but confirmed the iPhone 6s launch event for September 9th. This is the same date that Apple used for the iPhone 6 launch.
Unless disaster strikes, this is when you can expect Apple to talk about the iPhone 6s and the iPhone 6s Plus for the first time. You can also expect Apple to run down other products including iOS 9 and the new Apple TV.

This article may contain affiliate links. Click here for more details.