iPhone 6, Mystery Apple Product & Stock Split Push AAPL Higher
Apple Stock (AAPL) is on a race that could push the value to $700 ahead of a potential 7 to 1 stock split and anticipation for the iPhone 6, new Apple TV 2014, a MacBook Air Retina and the rumored iWatch. It is clear a mystery Apple product that could arrive on June 2nd is part of what is driving Apple stock up above $600.
Apple Stock inched above $600 earlier this month for the first time since 2012 and the expectation that Apple is ready to deliver a plethora of new Apple products for 2014 as well as rumbling about a move that could split the AAPL stock and potentially bring the individual share price below $100.
This move would keep the value of Apple at the same level, but would allow more casual investors and Apple fans to buy the stock. Every time Apple announces a new product there is a resurgence in comparisons of the value of buying Apple stock instead of an Apple product.
With anticipation centered around the iPhone 6 and other mobile products it is interesting to see that if you bought Apple stock instead of the original iPhone it would be worth $3,231 today.
At $600 a share it is not feasible for many Apple fans to buy much stock, but a split that brings the share price down to $100 could potentially bring a new group of investors with smaller pocket books to the investing party after a split.
On June 2nd Apple will announce the future of iOS, OS X and some type of hardware. It is not clear what hardware Apple will announce at this point. The company is not likely ready to show off the iPhone 6, but we could see a MacBook Air Retina release or a new Apple TV 2014 update arrive. Many consumers are waiting for the iPod touch 6th generation and a new Mac Mini 2014 update, but these individuals may be left with stock as the only thing to buy after the WWDC 2014 announcement.
Apple will share more information at 10 AM Pacific on June 2nd during the opening keynote of WWDC 2014, and investors that hold Apple stock by the end of the day will be part of a stock split on June 9th. Apple announced the 7 to 1 stock split in April on an earnings call, and investors are eager to get a bite of AAPL before the June 2nd deadline.
All of this interest in Apple is also important for shoppers that want to buy a new iPhone in 2014 or cannot wait for a new Apple TV to finally offer more features than just streaming video. Investors are also looking forward to a mystery product that could help drive shares higher and help Apple through a season where iPhone buyers are starting to wait for the iPhone 6.
The best iPhone 6 rumors do not come from random Chinese social media or Ukranian blogs, but from analysts that work for big firms and earn good money to tell investors what Apple plans to do well before Tim Cook takes the stage to announce a new iPhone.
Ming Chi Kuo is one of the most respected analysts that deals in Apple news. Earlier this year he shared a full roadmap of 2014 Apple products including possible release dates and features for the following;
Low Cost iMac – End of Q2
MacBook Air Retina (all new MacBook) – End of Q3 or Early Q4 with all new design
Apple TV 2014 – End of Q3 or Early Q4, upgraded box, not a TV
New iPad Air & iPad mini – October release with Touch ID and a better camera
iPhone 6 – Two iPhone 6 screen sizes, slimmer new design, improved camera, Sapphire display cover. September release for 4.7-inch and holiday release for 5.5-inch.
iWatch – End of Q3, two sizes at multiple prices with NFC.
Although Kuo does not mention it there is also the expectation of a new Mac Mini 2014 model and an iPod touch 6th generation for later this year.
This type of detailed date also arrives from other analysts with Morgan Stanley, Piper Jaffray, NPD DisplaySearch and several others. These firms employ analysts that monitor Apple's supply chain partners in order to discover small pieces of information that can point to potential iPhone 6 features, design changes or hints of a higher iPhone 6 price.
As the iPhone 6 release approaches some of what the analysts say becomes evident enough that anyone following along at home could guess 80% of what the iPhone 6 will offer, but during these early months these analyst notes influence not only what we know about the iPhone 6, but also how investors look at Apple as a whole. It is especially important to look ahead as Apple is holding most of their announcements for the second half of the year.
Top 7 Apple Products for 2014: iPhone 6, iPad Air 2 & More
iPhone 6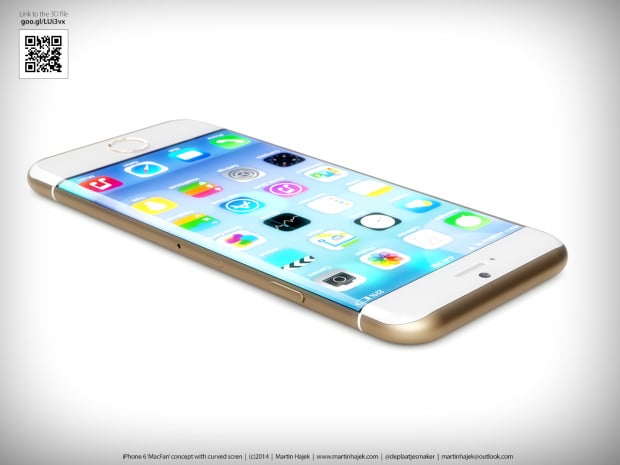 Demand for the iPhone 6 is the highest in years according to a recent survey, thanks to consumer interest in a new design and a larger screen.
iPhone 6 rumors started back in 2012, exploded in 2013 and as we move within six months of a rumored iPhone 6 release the rumors are starting to align and show a better picture of what consumers can expect from the most anticipated Apple product of 2014.

Two Models with Bigger Screens

iPhone 6 rumors, reports and analyst notes all point to an iPhone with a larger screen and many of the reports suggest Apple is planning to release two iPhone 6 models in 2014.

General consensus is Apple plans to offer an iPhone 6 with a 4.7-inch display and a higher resolution than the iPhone 5s. That is a screen size jump of .7-inch and would put the iPhone in line with top Android phones like the HTC One M8 and the Galaxy S5. Rumors do not agree on a resolution for this display, but do expect that it will be higher than the 1136 x 640 resolution on the iPhone 5s.

Another iPhone 6 model with a 5.5-inch or 5.7-inch display is also rumored for 2014, but many sources agree that it will arrive after the 4.7-inch model. This screen would be closer in size to the Galaxy Note 3 and the rumored Galaxy Note 4. This concept above from Martin Hajek includes a curved display, but don't expect that on a new device.

Possible iPhone 6 Features & Specs

Rumors suggest Apple is planning a thinner iPhone 6 that will be between 6mm and 7mm thick, a drop form 7.6mm on the iPhone 5s. We could also see more metal in the design and a power button on the right hand side with new style volume buttons on the left.

Expect an Apple A8 processor that delivers a small speed boost, but also delivers better battery life thanks to a improved efficiency. Ming-Chi Kuo believes we will see 1GB of RAM and an 8MP camera that may include some type of image stabilization.

For more check out our iPhone 6 Rumor Roundup.