iPhone 6s & iPhone 6s Plus: Which Storage Size is for You?
This past week Apple revealed what it described as the most advanced iPhones it has ever released. Predictably, the company named these new devices the iPhone 6s and iPhone 6s Plus. They aren't completely new devices. Apple simply refreshed the designs it already had, adding better internal components and building both the iPhone 6s and iPhone 6s Plus out of sturdier materials.
The iPhone 6s and iPhone 6s are replacements for just about every piece of personal electronics you have. They make great audio players, great video streamers and amazing cameras. Placing all of that functionality in a single device means that users have the tools they need to enjoy music, take a photo or record video whenever. That also means that iPhone 6s and iPhone 6s Plus storage is absolutely something that users have to consider.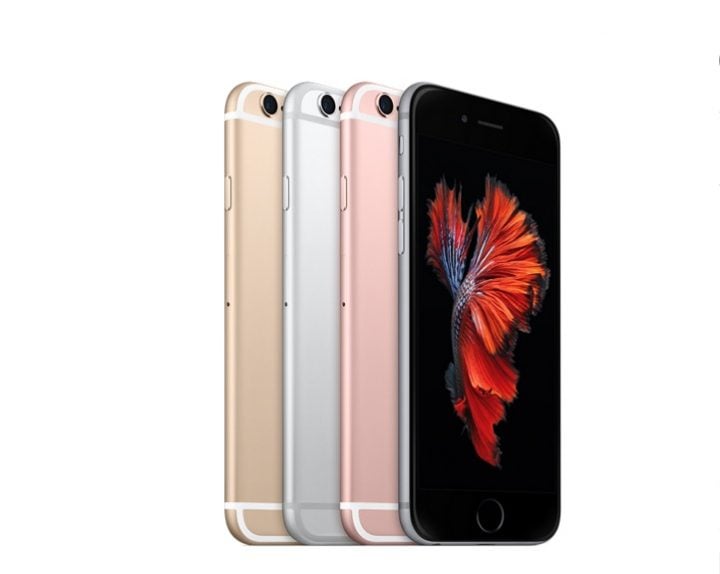 Read: iOS 9 Release Date: 7 Important Details
Here's what you need to know about iPhone 6s and iPhone 6s Plus storage ahead of the September 25th release date and this weekend's iPhone 6s and iPhone 6s Plus pre-orders.
Why You Need to Think About iPhone 6s Storage Now
If you're an iPhone owner already then you know a great deal about the storage issues ahead for iPhone 6s and iPhone 6s Plus buyers.
The iPhone 6s and iPhone 6s Plus are typical smartphones in the sense that getting the right amount of storage is crucial to a great experience. As the iPhone has grown up, so have the applications that users need. Third-party apps and games are the reason smartphones like the iPhone are popular in the first place. For apps and games to look great on the iPhone 6s and iPhone 6s Plus, they need high-resolution graphics and textures that can do the screen justice. Many iPhone games have ballooned in size, taking up a 1GB of space or more.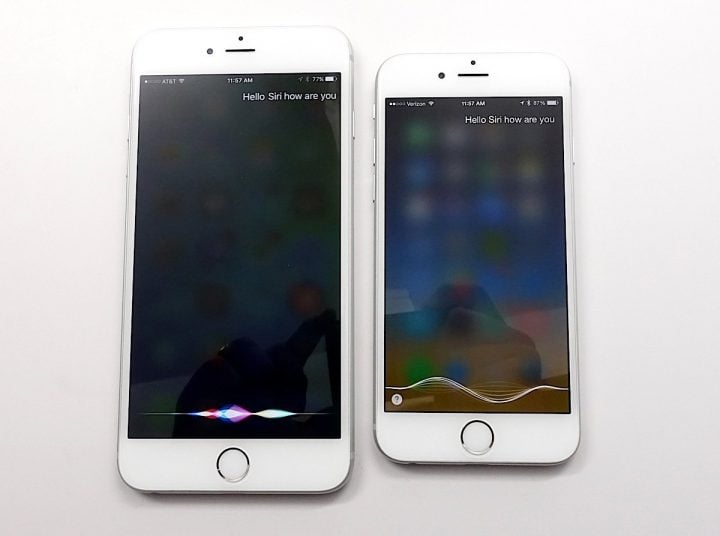 But before you can even consider apps and games and their impact on iPhone 6s and iPhone 6s Plus storage you have to consider the operating system itself. The iPhone 6s and iPhone 6s Plus both run iOS 9, Apple's latest mobile operating system. It's somewhat unclear how much space that operating system takes up, but every previous version of iOS reserves some storage space for upkeep and maintenance. When you by a 16GB iPhone 6s you won't get all 16GB to use. This is true of any device. iOS 8 takes up roughly 4GB of storage today.
What should really worry iPhone 6s and iPhone 6s Plus buyers is the device's built-in rear-facing camera though. Apple coasted with an 8 megapixel rear-facing camera last year. This year it decided to give users an upgraded sensor and camera optics. The iPhone 6s and iPhone 6s Plus both have 12-megapixel rear-facing cameras, meaning that users get nearly double the fidelity they did before. To better take advantage of the upgraded cameras, Apple added 4K videos and Live Photos. Live Photos are simply moving pictures, that take up more space than a typical picture does. 4K Videos are high-definition video clips with better quality than HD video. Both features are present because Apple wants to let user document their lives, but both will have a huge impact on battery life.
If all of this wasn't enough, iOS 9 includes support for Apple Music, Apple's subscription music service. Getting a membership to Apple Music means that users can download their favorite music for playback when they don't have an internet connect. If users aren't subscribed to Apple Music, other services – like Spotify and Groove Music – offer offline audio playback too.
Simply put, all of these factors amount to one simple truth: you need to get the iPhone 6s and iPhone 6s with the most storage you can afford.
Read: iPhone 6s Deals Offer Huge Savings to Switchers
iPhone 6s & iPhone 6 Plus Storage Sizes
Bigger apps, a better camera and Live Photos are perfect excuses for Apple to rethink the amount of storage they offer users. Sadly the company didn't. Getting more storage still costs more money. Also Apple has decided to keep selling the 16GB iPhone 6s and iPhone 6s Plus, despite it being too little storage for almost anyone.
| | | |
| --- | --- | --- |
| | iPhone 6s Plus | iPhone 6s |
| 16GB | $749 | $649 |
| 64GB | $849 | $749 |
| 128GB | $949 | $849 |
To be clear, these prices are without a two-year contract. Pricing directly from carriers will be different, but that's because they give out discounts in exchange for two-year contracts. Even if you do purchase through a carrier, expect to pay more money for more storage.
Apple recommends that users check their previous iPhone to get a better idea of how much storage they require. That's good advice; just remember to get a storage upgrade if you found yourself out of storage a lot with your previous device.
Any iPhone with 64GB of storage has just 55.9GB of usable storage after formatting and iOS 8. We can expect similar on the iPhone 6s and iPhone 6s Plus. iOS 9 is smarter with app updates though, allowing developers to configure their apps so only the files that each user needs. Whereas an app might have needed a lot of storage to keep files for bigger screen sizes in iOS 8, iOS 9 saves space by only downloading the files that your particular device needs.
A two and a half-minute song takes up roughly 40MB of storage. Leaving 16GB iPhone 6s buyers with space for 350 songs. A high-definition movie that runs two-hours long, like Captain America Winter Solider, takes up 4.6GB of space, leaving 16GB iPhone 6s owners with barely enough for two full-length movies and a few apps and games.
What you really have to worry about is photos and video. Boy Genius Reports that a single minute of 4K video footage recorded with the iPhone 6s and iPhone 6s Plus rear-facing camera takes up 375MB for every minute of footage recorded 4K footage. After 34 minutes, you'd be out of storage – provided you don't have anything else stored. On the 64GB iPhone 6s and iPhone 6s Plus we're looking at 136 minutes of footage. That works out to 272 minutes of 4K video footage.
Mashable reports that the Live Photos feature captures smaller photos to give users then sensation that they are looking at a moving picture. Live Photos take up double the space as a normal 12 megapixel photo.
You can store your recordings and creations in iCloud with the 5GB of free storage Apple offers on its severs, but you'll still need enough free space on the device to capture those creations in the first place. Apple offers additional storage for photos and videos for as little as $40 a year.
iPhone 6s & iPhone 6s Plus: Which Storage Size to Get
It's a safe bet to go with the iPhone 6s and iPhone 6s Plus with 64GB of storage. It's not so much storage that you'll find yourself never using half of it. It's also more than enough space to let you fully take advantage of the iPhone 6s and iPhone 6 Plus' latest features and enhancements.
Absolutely, do not buy the 16GB iPhone 6s or iPhone 6s Plus. They offer too little storage and will leave you constantly policing your device for media and apps you can delete. You want some space you can grow into.
Good luck with your iPhone 6s and iPhone 6s Plus purchase!
iPhone 6s vs iPhone 6: What's New
3D Touch Display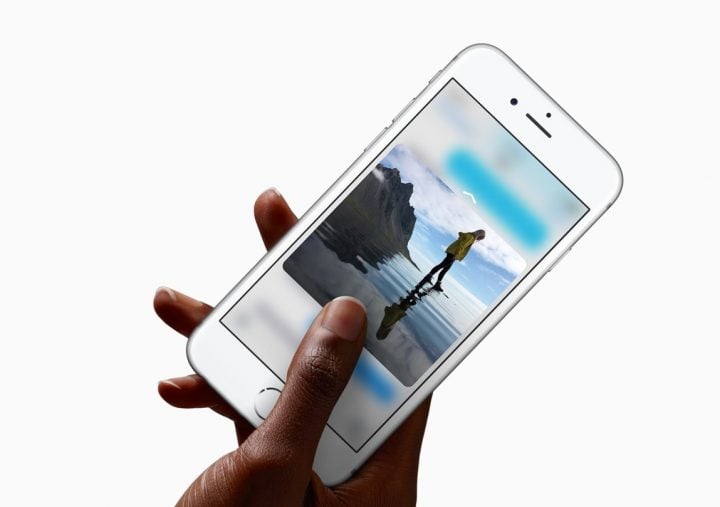 The new 3D Touch display on the iPhone 6s and iPhone 6s Plus makes a plethora of features possible, some of which we will break out into sections.
In short the new iPhone 6s display is the same size and resolution as the iPhone 6 display, but it can now tell the difference between a tap, a press and a deeper press. This allows users to call up secondary actions in many apps and on the home screen as well as in games.
The video above shows the new 3D Touch display on the iPhone 6s and iPhone 6s Plus. Even though the iPhone 6s display looks very similar to the iPhone 6 and both phones run iOS 9, you cannot use these new features on the old iPhone because the technology is not there.
3D Touch display actions work on the home screen, in Apple apps and in third-party apps.

This article may contain affiliate links. Click here for more details.