iPhone 6s Release Date Shipments Start
If you pre-ordered an iPhone 6s or iPhone 6s Plus from Apple, you'll be happy to know that iPhone 6s release date shipments are starting as we close in on the iPhone 6s release date in the United States.
Last week, Apple took the stage in San Francisco and announced several new products including an iPad Pro, Apple Pencil, iPad mini 4, and two new iPhones dubbed iPhone 6s and iPhone 6s Plus. The new iPhones will take over flagship duties from the iPhone 6 and iPhone 6 Plus.
At the event, Apple ran down the key iPhone 6s features which include improved displays, enhanced cameras, faster processors, and more. Per usual, Apple wasted no time and both devices went up for pre-order on the Friday after the announcement.
As we close in on next week's iPhone 6s release date, we're starting to see iPhone 6s pre-orders make their move. Yesterday, Apple started charging for iPhone 6s pre-orders and today, the iPhone 6s' shipping has begun.
Apple's has moved many iPhone 6s pre-orders to the "Preparing for Shipment" stage of the iPhone 6s release. Apple has now begun to process iPhone 6s pre-orders which has several implications for those that ordered through its Apple Store app or website:
We're currently preparing your order and, as a result, are unable to modify it at this point. If items are being shipped directly to you, we'll send you a Shipment Notification email. If items are being shipped to an Apple Store, we'll send you a Pickup Notification email when they're ready to pick up.
iPhone 6s orders that have moved to the processing stage are no longer eligible for cancellation or return. Apple says that "once the items ship, you may be able to make a return from the Orders page." Those looking to request a return right now should call Apple Online Store Customer Service at 1-800-MY-APPLE.
iPhone 6s orders haven't started shipping yet. The company typically starts shipping iPhone pre-orders a few days ahead of the release date. Unlike Android pre-orders, iPhone pre-orders typically don't arrive before the scheduled release date.
To check an iPhone 6s order's status, Apple customers will want to refer to the order number in the top right corner of the email Apple sent when the order was made. Apple customers can also log into the Apple Store online, or through the iOS app, to keep track of a pending shipment.
Apple isn't the only one taking iPhone 6s pre-orders ahead of the device's September 25th release date. Carrier partners like AT&T and Verizon and retailer partners like Target are currently taking early orders for the new flagship models.
Customers who bought the iPhone 6s through a company other than Apple will want to keep an eye out for changes to their order as well. We should see all iPhone 6s orders make progress as Apple prepares to ship devices all over the world.
iPhone 6s vs iPhone 6: What's New
3D Touch Display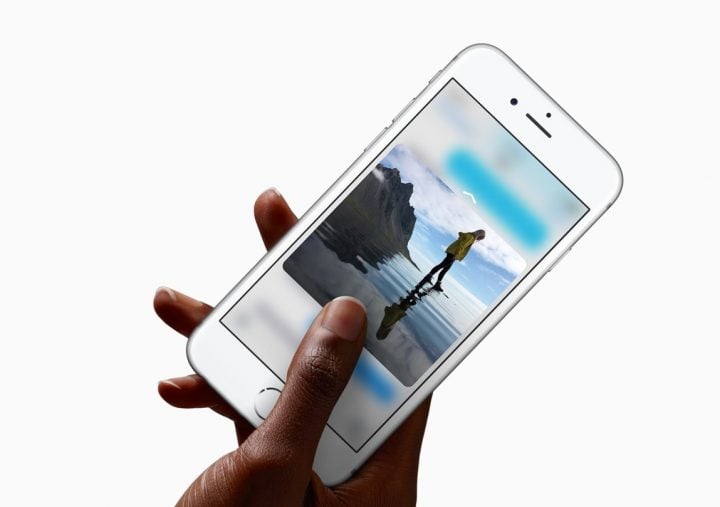 The new 3D Touch display on the iPhone 6s and iPhone 6s Plus makes a plethora of features possible, some of which we will break out into sections.
In short the new iPhone 6s display is the same size and resolution as the iPhone 6 display, but it can now tell the difference between a tap, a press and a deeper press. This allows users to call up secondary actions in many apps and on the home screen as well as in games.
The video above shows the new 3D Touch display on the iPhone 6s and iPhone 6s Plus. Even though the iPhone 6s display looks very similar to the iPhone 6 and both phones run iOS 9, you cannot use these new features on the old iPhone because the technology is not there.
3D Touch display actions work on the home screen, in Apple apps and in third-party apps.

This article may contain affiliate links. Click here for more details.