iPhone 6s Release To Bring Stronger iPhone 6s Plus
One of the biggest complaints about the iPhone 6 and iPhone 6 Plus last September focused on how easy the iPhones were to bend. The iPhone 6s release is coming fast and the latest iPhone 6s rumors and leaks show a small, but very important change that will make the new iPhones stronger.
To recap, the iPhone 6 release soon brought complaints about how easy it was to bend the iPhone 6 Plus and in some cases the iPhone 6. We heard from a small group of iPhone owners who bent the iPhone 6 Plus in their pocket or in other case, and we even saw some people walking into Apple stores to bend the iPhone 6 Plus demo units on purpose.
After unwanted attention on Bendgate, and few users taking us up on our inventive solution to protect your iPhone 6 a new report outlines a major change to the iPhone 6s and iPhone 6s Plus design.
What's that you say? You thought Apple did not change the design of the iPhone with an 's' release. That's true from an overall look standpoint, but we do traditionally see small changes inside shell and with components.
Apple fixed the iPhone 5 scratching issue with the iPhone 5s release and now it seems Apple plans to fix the iPhone 6 bending issues with the iPhone 6s and iPhone 6s Plus release.
The iPhone 6 aluminum is series 6000 — a very common aluminum used in all types of applications and as it turns out fairly easy to bend at a weak point. An analysis of the an alleged iPhone 6s back plate suggests Apple plans to use the new Series 7000 Aluminum most commonly used in aerospace applications.
Watch the video below to see a iPhone 6s bend test using what is very likely the back plate of the iPhone 6s. Unbox Therapy received this part from notorious Apple leaker Sonny Dickson, which suggests this is legit.
In the video we see that the iPhone 6s back plate takes almost double the pressure to bend. When Apple combines the internals and a front-panel with the iPhone 6s back plate this should dramatically boost the amount of pressure required to bend the new iPhone.
The larger iPhone 6 Plus was more susceptible to bending last year and while this video shows the iPhone 6s, it is very likely that the iPhone 6s Plus will use the same stronger aluminum that will make bending the iPhone 6s or iPhone 6s plus with your bare hands or while in a pocket very difficult.
iPhone 6s release rumors indicate that Apple plans to hold an event on September 9th where we can expect to see a new iPhone 6s and a new iPhone 6s Plus.
We may also see a new Apple TV 4 at this event that could eventually include a streaming TV service. Apple already announced iOS 9 in June, but this event is a prime location to share more new features and the iOS 9 release date.
Multiple reports indicate the usual swift push to pre-orders and release. The iPhone 6s pre-orders should start by September 11th and the iPhone 6s release date will likely follow on September 18th according to leaks.
In addition to a new stronger aluminum reports indicate the iPhone 6s specs will include a faster processor, better cameras on the front and back and a new Force Touch feature like the Apple Watch and the MacBook touchpad.
iPhone 6s: 15 Things Buyers Can Count On
iPhone 6s Launch Date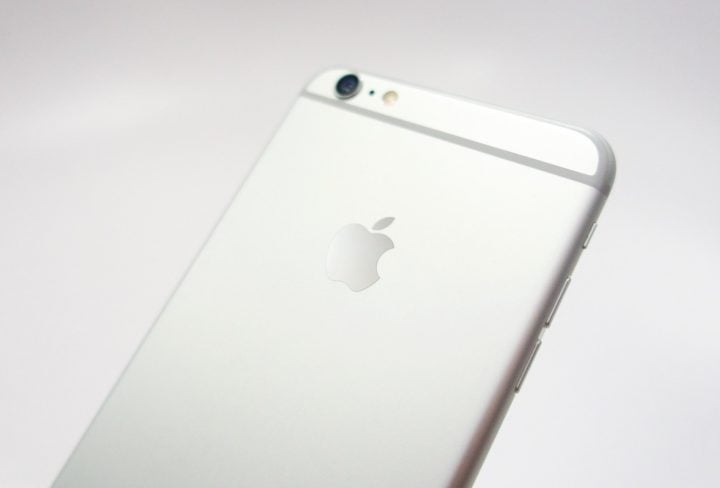 Apple hasn't sent out media invites for its inevitable iPhone launch event but it doesn't really need to at this point.
BuzzFeed's John Paczkowski has all but confirmed the iPhone 6s launch event for September 9th. This is the same date that Apple used for the iPhone 6 launch.
Unless disaster strikes, this is when you can expect Apple to talk about the iPhone 6s and the iPhone 6s Plus for the first time. You can also expect Apple to run down other products including iOS 9 and the new Apple TV.

This article may contain affiliate links. Click here for more details.