iPhone 8 Colors Rumored with Spectacular New Option
The iPhone 8 colors will include a spectacular new option that lines up with the special status that the new iPhone is rumored to arrive with. New reports indicate Apple plans to offer a mirror-like finish on the iPhone 8, in addition to three other colors.
Apple currently sells the iPhone 7 with six color options and those will likely remain for the iPhone 7s and iPhone 7s Plus that we expect this fall, but the iPhone 8 is shaping up to come with its own set of color options.
Benjamin Geskin, a known phone leaker on Twitter, shared a report on Saturday that the iPhone 8 color options will include a new mirror like finish. He says that the iPhone 8 will use either a silver mirror or a black mirror finish. Geskin cites an un-named source for this information, using mirror cases as an example of what this could look like.
This isn't the first report that suggests Apple will offer fewer iPhone 8 color options. Ming-Chi Kou of KGI Securities recently shared that Apple will likely use "fewer options for casing colors than LCD iPhone models," in order to maintain a "boutique image," with the new iPhone. Kou is one of the most prolific Apple leakers relying on sources deep in the Apple supply chains to learn information about new products before Apple announces them.
In addition to a mirror finish for the iPhone 8, Apple will likely use Silver and Black options, leaving room for a Gold or Rose Gold color alongside those. the Jet Black iPhone 7 is as close as you can get to a mirror finish on the iPhone 7.
If you want to see what the iPhone 8 may look like, the video above from UnboxTherapy uses the leaked Phone 8 dimensions and rumored appearance to put together a dummy mock-up of the iPhone 8. This is one of the best looks at the rumored iPhone 8 features yet.
We've seen many case manufacturers work up new iPhone 8 cases based on this leaked iPhone 8 design and you can even order many in bulk direct from China already.
iPhone 8: 5 Reasons to Wait & 4 Reasons Not To
Wait If You Want the Best iPhone Software Support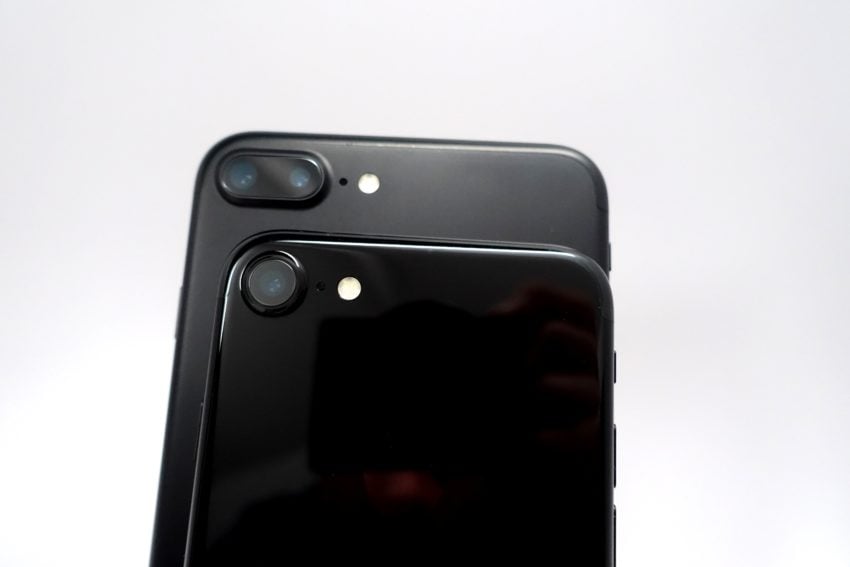 If you want the best iPhone software support money can buy in 2017, you'll want to hold out for the iPhone 8.
If you're the type of person that upgrades your phone once every three years (or so), it makes sense to wait for the iPhone 8.
Apple probably won't confirm this on stage but this year's iPhone model will likely get at least four years of software support. That means four years of bug fix updates, milestone upgrades, new operating systems, and security patches.
While it might be tempting to go with a cheaper option like the iPhone 5 or iPhone 6, their software support will be coming to an end much sooner. The iPhone 5 won't get upgraded to Apple's iOS 11 update this fall and the iPhone 5s will likely lose support next year.
The iPhone 8's hardware will also ensure that the device gets all of the new features coming in the iOS 11 update and beyond.
If you love getting all of the latest features and bug fixes and value your device's security, you probably want to wait for the iPhone 8 release.
It'll feature the most robust version of iOS 11 and it'll be well-protected with security patches and bug fixes for years to come.

As an Amazon Associate I earn from qualifying purchases.