iPhone 8 Design Revealed by Multitude of Cases
Case makers are ready to show you what the iPhone 8 will look like. As the iPhone 8 release date nears, leaks come together and case manufacturers get looks at CAD images and specific iPhone 8 dimensions that allow them to start making iPhone 8 cases.
While Apple is tight-lipped and things could change, especially with the potential for three 2017 iPhones this fall, we're seeing an absolute flood of iPhone 8 cases and iPhone 8 screen protectors.
Nodus, which makes one of the best iPhone 7 and iPhone 7 Plus cases you can buy shared a look at their iPhone 8 case. This new case shows the new camera orientation that we've heard rumored and there is no opening on the back for Touch ID and no home button on the front.
Jack Spencer of Nodus tells GottaBeMobile, "We've received CAD models from part of our supply chain which they believe to accurately depict the new phone and with this information we have begun work designing our iPhone 8 cases." Companies like this want to be sure of rumors before they invest too much in a case, so if Nodus is ready to start making iPhone 8 cases, they are pretty sure about the iPhone 8 size and design.
One of our favorite features on the Nodus case line is the ability to connect it to their Micro Dock, a small magnetic dock that lets you mount the iPhone anywhere. Spencer shares, "Beneath the high quality Italian leather is a tough poly-carbonate core and a carefully designed arrangement of metal parts. This means that the case can be firmly attached to the magnetic Micro Dock whilst stopping its magnetic field from affecting the phone its self. At this point we have no concerns that any of this will have an affect on the iPhone 8's wireless charging feature."
Nodus is one of the bigger companies we've seen talking about their iPhone 8 cases, but they aren't the only one. There are a dozen iPhone 8 cases available on Alibaba and some iPhone 8 screen protectors that companies are ready to spin up and make thousands of every day. The screen protector has no opening for a home button, which matches up with rumors of an on-screen Touch ID sensor.









We expect the iPhone 8 release date will arrive this fall, potentially alongside the iPhone 7s and iPhone 7s Plus. You can check out the reasons to wait for the iPhone 8 below.
iPhone 8: 5 Reasons to Wait & 4 Reasons Not To
Wait If You Want the Best iPhone Software Support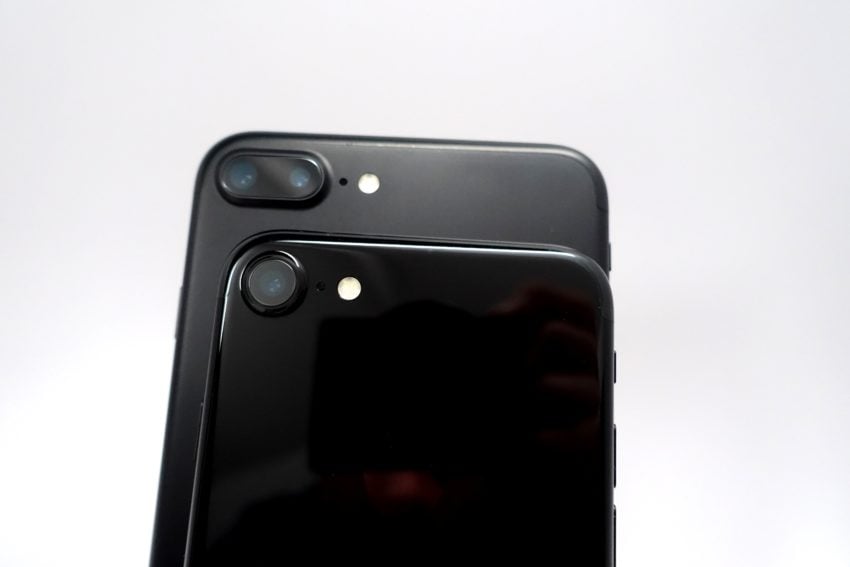 If you want the best iPhone software support money can buy in 2017, you'll want to hold out for the iPhone 8.
If you're the type of person that upgrades your phone once every three years (or so), it makes sense to wait for the iPhone 8.
Apple probably won't confirm this on stage but this year's iPhone model will likely get at least four years of software support. That means four years of bug fix updates, milestone upgrades, new operating systems, and security patches.
While it might be tempting to go with a cheaper option like the iPhone 5 or iPhone 6, their software support will be coming to an end much sooner. The iPhone 5 won't get upgraded to Apple's iOS 11 update this fall and the iPhone 5s will likely lose support next year.
The iPhone 8's hardware will also ensure that the device gets all of the new features coming in the iOS 11 update and beyond.
If you love getting all of the latest features and bug fixes and value your device's security, you probably want to wait for the iPhone 8 release.
It'll feature the most robust version of iOS 11 and it'll be well-protected with security patches and bug fixes for years to come.

As an Amazon Associate I earn from qualifying purchases.