Here's What the iPhone X Plus Could Look Like
New renders show us what the rumored iPhone X Plus could look like if Apple decides to slap a bigger screen onto the iPhone X later this year.
Apple is reportedly working on three new flagship iPhones for the fall of 2018. One is a rumored successor to the current iPhone X, a device many are calling iPhone 11, iPhone 9, iPhone X2, or iPhone XI.
One is reportedly a 6.1-inch LCD iPhone (the iPhone X uses an OLED display) that could be a little cheaper than the other two flagships. Apple's third rumored flagship 2018 iPhone is a larger version of the iPhone X, an iPhone X Plus that'll reportedly have a 6.5-inch OLED display.
We'll likely have to wait until the company's annual fall event to see Apple's new iPhones in the flesh for the first time, but designers are already trying to provide an early glimpse to those interested in buying a new 2018 iPhone.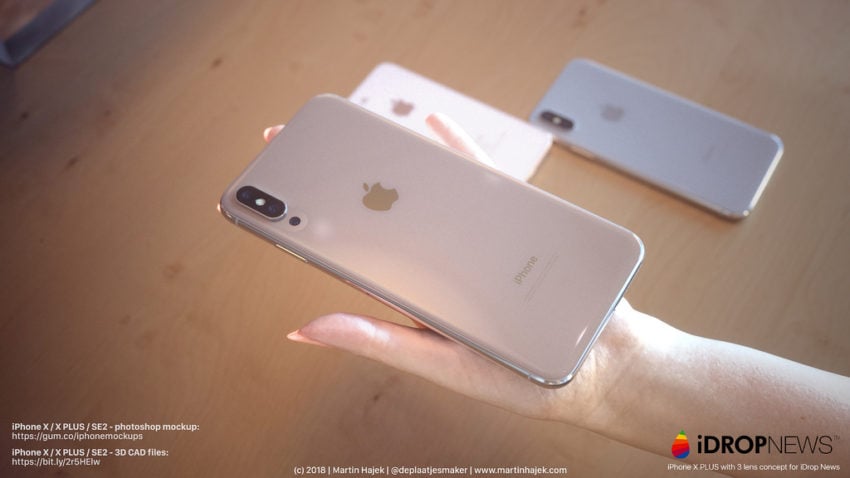 Our old friend Martin Hajek recently cooked up some impressive iPhone X Plus renders that show what a larger, edge-to-edge 6.5-inch iPhone X model would look like next to the current iPhone X model and the rumored iPhone SE 2.
The images give you a feel for the overall size of the rumored iPhone X Plus compared to the 4-inch iPhone SE model and the 5.8-inch iPhone X.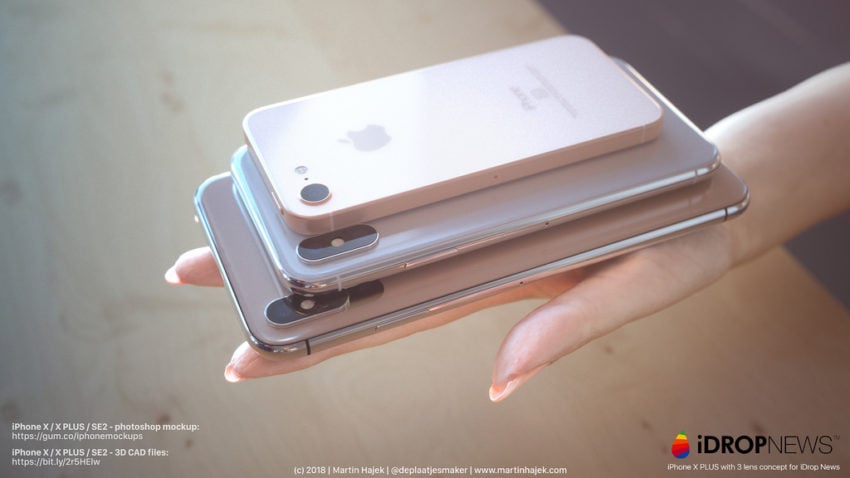 As for the rest of the design, it hasn't changed much. 2018 iPhone rumors haven't pointed to a major design overhaul and Apple is, at this point, expected to keep most of last year's design intact.
iPhone X Plus rumors suggest the display will feature 480 to 500 PPI (Pixels-Per-Inch), a notch like the one found on the current model, a TrueDepth camera system, and up to a 25 percent larger battery capacity than the original iPhone X.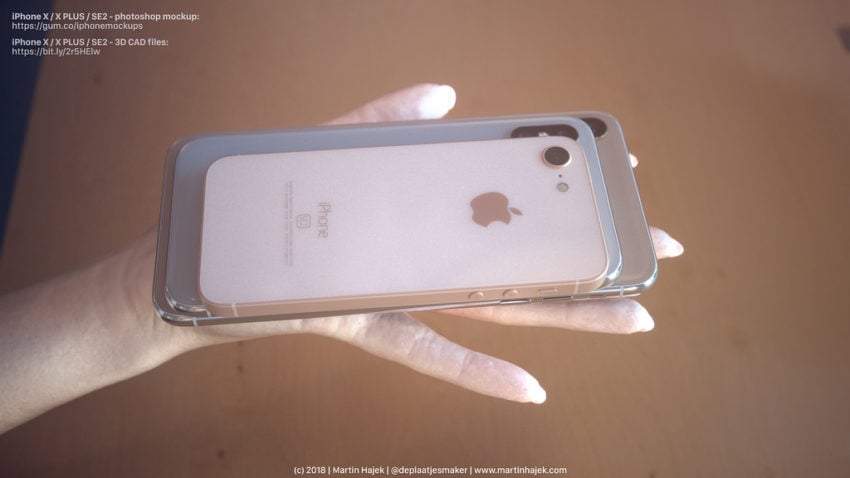 While you'll most likely have to wait until September for Apple to unveil this rumored trio of iPhones, Apple's iPhone SE 2 might come sooner.
iPhone SE 2 rumors point to an early launch in May or in June at WWDC 2018. The iPhone SE 2 will reportedly be a modest upgrade over the current model though it could share some features with the iPhone X and iPhone 8.
If Apple launches an iPhone SE 2 at its June 4th keynote, expect it to be joined by the company's new iOS 12 operating system, the software that will power these rumored iPhones.
These renders don't include a look at iOS 12, but the new operating system will likely deliver new emoji characters and a series of performance enhancements aimed at quelling the quality issues that've plagued iOS 11.
7 Reasons to Buy the iPhone XS & 3 Reasons to Wait
Buy the iPhone XS for Top Notch Performance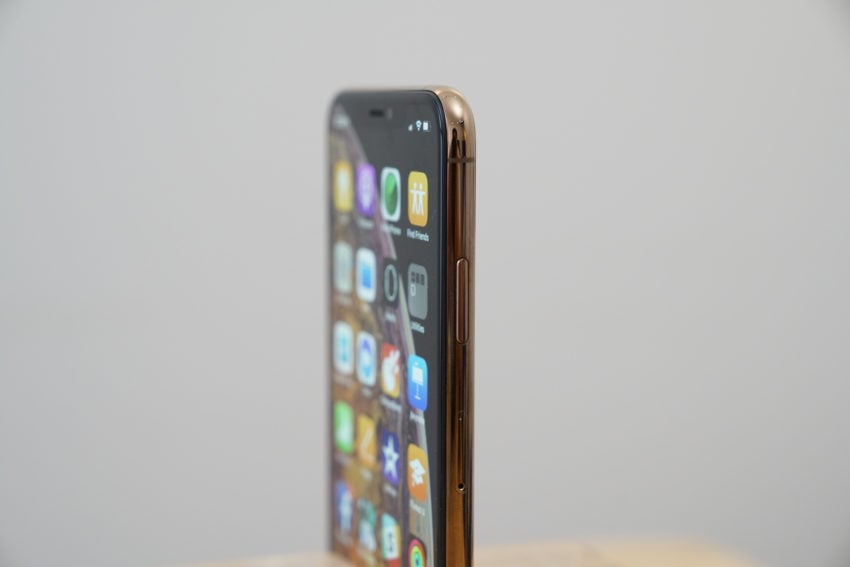 If you want top notch performance from your next smartphone, look no further than the iPhone XS and iPhone XS Plus.
Apple's outfitted the two devices with a new A12 Bionic chip and the two devices absolutely fly.
We've been using the iPhone XS for well over a year now now and we haven't noticed any slowdown when we're playing games, moving around the home screen, or opening up apps.
Apple's new processor is more efficient than its previous chip and that will provide you with more battery life than older iPhone models.
According to Consumer Reports, the iPhone XS and iPhone XS Max deliver huge battery life improvements that put them on par with Samsung's Galaxy Note 9.
We've been able to squeeze a full, productive day out of the iPhone XS Max using a variety of apps, sending emails, making calls, watching content, and playing games.
Consumer Reports says the iPhone XS Max battery lasted for 26 hours and that lines up with our current experience.

As an Amazon Associate I earn from qualifying purchases.