iOS 12 Release Date, Features & Rumors
iOS 12 rumors are swirling and one exciting feature has already been confirmed ahead of the beta and the iOS 12 release date.
Apple's next major iOS release isn't iOS 12. Rather, it'll be the iOS 11.4 update the company's currently testing ahead of an unknown release date.
The iOS 11.4 update will deliver significant changes to the iPhone, iPad, and iPod touch and it could very well be the company's last major iOS 11 update.
According to recent reports, Apple's working on iOS 11's successor. And if everything goes according to plan, iOS 12 could bring some exciting changes to the company's mobile operating system.
In an effort to push out a more polish product, the company's reportedly pushing back some iOS 12 features to focus on improving performance. That should be music to the ears of those struggling on iOS 11.3.1 and older versions of iOS 11.
As iOS 12 rumors pickup speed and as we push closer to the mid-year and WWDC 2018, we're starting to get questions from iPhone, iPad, and iPod touch users. Questions like:
"What features will iOS 12 have?"
"When is the iOS 12 release date?"
"Will my phone get the iOS 12 update?"
While many loyal Apple customers read rumors and have Apple's iOS patterns figured out, there are many casual users who don't have a firm grasp on what's to come in 2018. If you fall into the latter group, allow us to help set your expectations with this unofficial iOS 12 roadmap.
Apple isn't talking about iOS 12 yet and we're several weeks away from the first official details. That said, we can help guide you through the iOS 12 release date, the iOS 12 beta, and the iOS 12 update itself.
iOS 12 Release Date
The iOS 12 rumor mill is starting to churn, but that doesn't mean the iOS 12 release date is close. Far from it.
Apple is currently hard at work on another milestone iOS 11 update. iOS 11.4 is the company's fourth milestone upgrade to its iOS 11 operating system.
Milestone upgrades are important because they bring more than just a list of bug fixes and patches. They also bring new features and the iOS 11.4 update has a few key additions (AirPlay 2, Messages in iCloud) on board.
iOS 11.4 will most likely be the last major iOS 11 release. And once it rolls out, probably sometime around WWDC 2018 in early June, you can expect Apple to shift its attention to iOS 12.
At this point, there's no reason to believe Apple will veer off its usual iOS release path. Apple typically releases a new iOS operating system every year in September and that's when you can expect the iOS 12 release date to land for your device.
iOS 12 Beta
You probably won't have to wait until September to try out the iOS 12 update and its changes.
Apple typically confirms new iOS software at its annual developer conference in June (WWDC) and pushes an early version of the software to developers and those in the Beta Software Program.
The company's confirmed dates for WWDC 2018 and the company plans to give its keynote to developers on June 4th in San Jose, California.
Apple's confirmed a keynote live stream and the festivities kick off for developers, and the general public, at 10AM Pacific on June 4th.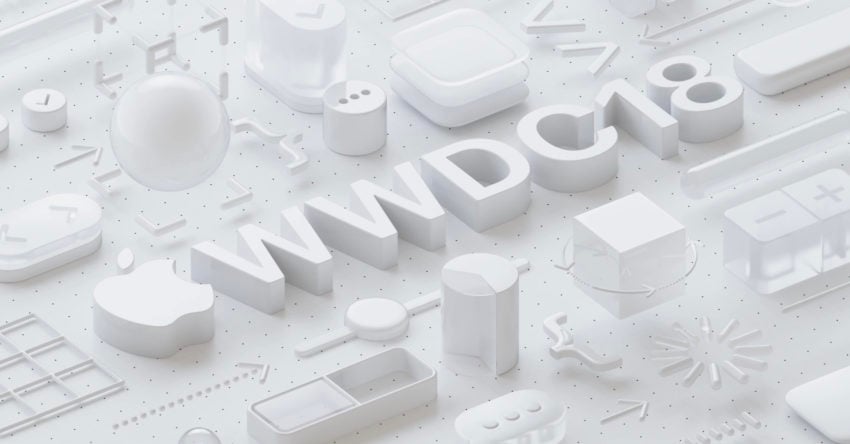 Apple is reportedly ramping up iOS 12 testing ahead of WWDC, a sign the company is preparing to announce the new version in a few short weeks.
If you're interested in iOS 12, you'll want to circle the WWDC 2018 start date on your calendar. We expect Apple to release the iOS 12 beta shortly after the conclusion of its keynote.
iOS 12 Rumors
According to a report from Axios, iOS 12 might've delayed some planned features in order to address performance and quality issues.
iOS 11's been plagued with a number of frustrating bugs and performance issues. The latest version, iOS 11.3.1, fixes lingering problems, but it's also causing problems for many iPhone, iPad, and iPod touch users.
Apple's taken a ton of criticism for quality issues and security problems, and it appears that it will attempt to repair its image with iOS 12.
According to the report, Apple's delayed "a refresh of the home screen and in-car user interfaces, improvements to core apps like mail and updates to the picture-taking, photo editing and sharing experiences." It's unclear if these will get pushed to iOS 13 or an upcoming version of iOS 12 coming in 2019.
Other potential iOS 12 features include:
Improvements to Augmented Reality (A new multiplayer mode for AR games).
Improvements to digital health.
Improved parental controls.
Improved Overall iPhone performance.
Deeper Siri integration in the search view.
Improvements to Do Not Disturb including additional options to automatically reject phone calls or silence notifications.
Redesigned Stocks app.
According to Bloomberg, iOS 12 could also include Animoji in FaceTime, something that will allow iOS users to place virtual faces over themselves during video calls.
It'll also deliver new emojis to iPhone, iPad, and iPod touch.
Emoji 11.0 is out of beta and the Unicode Consortium says it will deliver 157 brand new emoji characters to iOS devices in the second half of 2018.
The final list of 2018 emoji characters is extensive and includes super heroes, a flying disc, a mosquito, a moon cake, a bagel, a raccoon, a llama, and a hippopotamus.
The Consortium is also proposing support for reversible emoji which would allow iOS and Android users to flip an emoji in the opposite direction.
Reversible emojis are currently listed in the latest version, but the feature isn't expected to arrive this year.
Will I Get iOS 12?
We won't get an official device list until Apple pushes the beta, but you can count on some devices to stick around on the final version of iOS 11.
Last year, the iPhone 5, the iPhone 5c and the iPad 4 missed the cut for iOS 11. Those devices remain on the company's iOS 10 update.
This year, there's a chance Apple cuts the iPhone 5s and iPad mini 2, but there's also a chance Apple surprises users with an additional year of software updates.
French site MacGeneration recently discovered discussions in the WebKit mailing list that include testing logs of a WebKit build running on an iPhone 5s simulator. This doesn't confirm an iPhone 5s iOS 12 update, but it certainly opens the door.
If the iPhone 5s gets iOS 12, and that's still a big if, we'd expect it to get a bare-bones version of the software. Meaning, don't expect a full suite of features.
Given how poorly iOS 11's run on the iPhone 5s and Apple's other iOS-powered devices, there's a chance Apple extends iOS 12's improvements to older devices.
Here's our preliminary list of devices that should ultimately get upgraded to iOS 12 later this year:
iPhone X
iPhone 8
iPhone 8 Plus
iPhone 7
iPhone 7 Plus
iPhone 6s
iPhone 6s Plus
iPhone 6
iPhone 6 Plus
iPhone SE
12.9-inch iPad Pro (2nd generation)
12.9-inch iPad Pro (1st generation)
10.5-inch iPad Pro
9.7-inch iPad Pro
9.7-inch iPad (2018)
iPad Air 2
iPad Air
iPad (5th generation)
iPad mini 4
iPad mini 3
Apple generally cuts off support after four major updates so iOS 12 could be the last major upgrade for devices like the iPhone 6, iPhone 6 Plus, and iPad mini 3. That is, unless Apple extends iOS 12 support to the iPhone 5s.
New Hardware
It's also important to mention the new hardware that will likely arrive alongside the iOS 12 update.
Apple's reportedly working on at least three new iPhones, four if you count the rumored iPhone SE 2.
According to respected KGI Securities analyst Ming-Chi Kuo, the company's developing a new 5.8-inch replacement for the iPhone X (we're calling it iPhone 11), a larger iPhone X Plus, and a cheaper 6.1-inch iPhone with an LCD display. He's unsure about the iPhone SE 2.
New iPhones always come with new iOS software so you can expect Apple's batch of 2018 iPhones to run iOS 12 out of the box. And if Apple sticks to the usual release protocol, you can expect them to arrive a few days after the iOS 12 release date.
The company's also reportedly working on a brand new iPad Pro 2018 with Face ID, a new design with thinner bezels, and new internals.
Like the iPhones, the iPad Pro 2018 is rumored for late 2018.
4 Reasons Not to Install iOS 11.4.1 & 8 Reasons You Should
Install iOS 11.4.1 for Better Security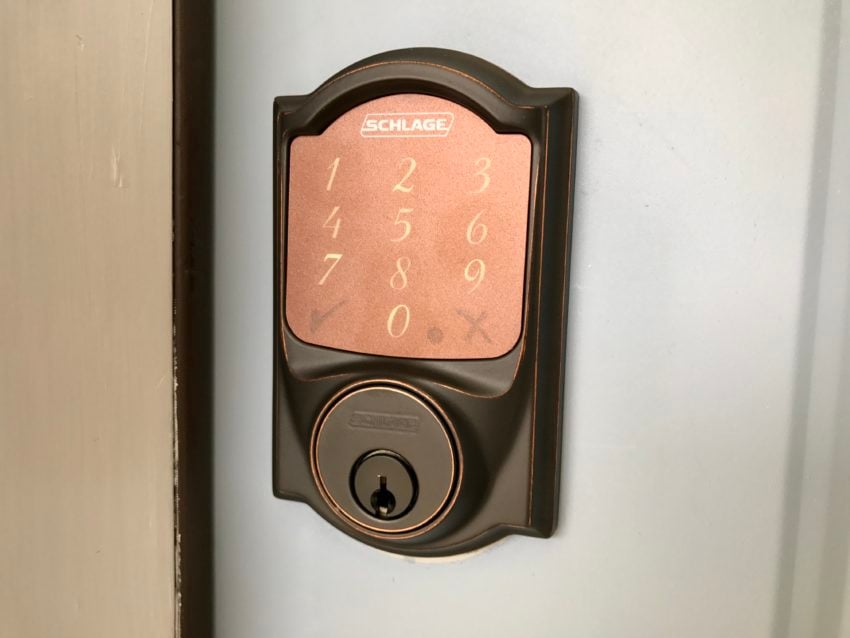 Apple's iOS 11.4.1 update comes with 15 patches for potential security issues. If you value your security, you should think about installing it today.
iOS 11.4.1 also comes with a USB Restricted Mode that disables the Lightning port on your iPhone or iPad if a device hasn't been unlocked or connected to a computer using a passcode within a certain amount of time.
The new setting is located in Settings > Face ID/Touch ID & Passcode. There you'll see a new toggle for USB Accessories. It's toggled off by default.
This provides an added layer of protection and prevents the use of cracking tools like GrayKey.
If you skipped iOS 11.4, your iOS 11.4.1 update comes with 30+ patches aimed at improving your device's security. This makes it an essential download for most iPhone and iPad users.
If you missed any of Apple's previous iOS updates, your iOS 11.4.1 update comes with a lot more.
If you skipped iOS 11.3.1, your version of iOS 11.4.1 comes with iOS 11.3.1's four security patches.
If you skipped iOS 11.3, your iOS 11.4.1 update comes with 27 additional patches for potential exploits. Those of you lingering on iOS 11.2.6 would be wise to make the move sooner rather than later.
If you missed iOS 11.3, your iOS 11.4.1 update also includes a new privacy feature. When an Apple feature wants to use your personal information, an icon now appears with a link to access detailed information about how your data will be used and protected.
If you're running iOS 11.2.5 or older, you're currently exposed to an issue that lets people send a specific character that will crash an iOS-powered device and block access to the Messages app. It can also block apps like Facebook Messenger, Gmail, Outlook, and WhatsApp.
The iOS 11.2.6 update's main purpose was to patch up this issue. If you skipped iOS 11.2.6, you'll get these enhancements with iOS 11.4.1.
If you skipped iOS 11.2.5, you'll get 10 additional security patches including one for the malicious chaiOS link exploit.
If you're running iOS 11.2.2 or below and receive a certain GitHub link through your Messages app, your iPhone or iPad can lockup or respring. The Messages app will also become unusable.
If you're on iOS 11.2.1, your iOS 11.4.1 update includes security improvements to Safari and WebKit to mitigate the effects of Spectre.
Apple's iOS 11.2 update fixed several problems, but it also brought problems of its own including a potentially nasty zero-day iOS HomeKit vulnerability.
The vulnerability, discovered by Tian Zhang, allowed for unauthorized control of HomeKit accessories including garage door openers and smart locks.
Apple quickly rolled out a server-side fix, but the company restored full functionality with the release of iOS 11.2.1. If you skipped iOS 11.2.1 and use HomeKit, you should download iOS 11.4.1 right now.
If you skipped iOS 11.2, you'll get a few more patches with your iOS 11.4.1 update. Apple's iOS 11.2 update delivered 11 patches including one for Mail and one for Wi-Fi.
The iOS 11.2 and iOS 11.2.1 updates also patched up a widespread security issue called "Meltdown." Apple says its analysis suggests it "has the most potential to be exploited."
Meltdown affects all iOS 11 powered devices so we highly recommend downloading iOS 11.4.1 if you skipped iOS 11.2.
If you skipped iOS 11.1.2, iOS 11.1.1, and iOS 11.1, you'll get additional patches with your iOS 11.4.1 update.
The iOS 11.1 update delivered eight security patches including a fix for a serious Wi-Fi vulnerability called KRACK or Key Reinstallation Attack. KRACK is an exploit that targets the common WPA2 encryption protocol.
If you're just now making to move from iOS 10 (or whatever you're on) to iOS 11, your iOS 11.4.1 update will come with even more security-related features.
Apple's first iOS 11 update delivered several patches for potential exploits. iOS 11 also comes with new security features aimed at keeping your data safe.
In iOS 11 you can't establish trust with a PC using fingerprints alone. You'll also need to put in a full passcode in order to gain that trust.
If you want to protect the data you store on your iPhone, iPad, or iPod touch, you should make your move to the latest version of iOS. This is particularly important for those of you running older versions of iOS.