iPod Touch 6th Generation Release MIA as iPods Languish
Even without an iPod touch 6th generation release date last quarter Apple sold 6% more iPods than in the previous period, but there is still a major decline in iPod revenue and unit sales that suggest Apple needs to deliver a new iPod touch 6th generation or decide what to do with the aging iPod lineup.
Despite a small uptick from last quarter iPod sales are down 36% from the same period in 2013 and revenue is down 40% for the iPod line. This is the largest year over year decline of any Apple product in the Q3 2014 earnings report.
The small uptick in iPod sales is easily attributable to the new iPod touch 16GB model sold for $199 with a camera and the price drop on the larger capacity models. Although these may appear to be a new iPod touch, it is not the iPod touch 6th generation that many users are hoping for.
Although it is tough to pinpoint why certain products aren't selling, it's easy when you look at Apple's aging iPod line. Despite an increase over last quarter sales are down dramatically due to the lack of a new iPod touch 6th generation and thanks to consumers choosing iPhones or iPads instead of an iPod touch.
The current iPod touch 5th generation is nearly two-years old, just like the iPhone 5, and it uses the same Retina display and older A5 processor. Apple plans an iOS 8 update for the iPod touch 5th generation, but the device still shows it's age compared to faster devices on newer Apple processors, especially for users that want to play games on the iPod.
Earlier this year Apple cautioned iPod sales would be low, due to the lack of a new iPod touch 6th generation. Since that time multiple analyst roadmaps and strategies do not include an iPod touch 6th generation and one report suggests the iWatch will replace this device in the fall.
A roadmap for the iPhone 6 release from Ming-Chi Kuo did not include the new iPod touch at all. Christopher Caso, analyst with Susquehanna Financial Group, pointed to an iWatch instead of an iPod touch 6th generation release in late 2014. Brian Blair of Rosenblatt Securities also outlines an iWatch that will arrive instead of a new iPod touch in 2014.
Although the iPhone is an alternative for many users looking for better performance and more connectivity it is not a direct iPod replacement for many. The iPad mini is portable, but not as pocketable as an iPod touch. Gotta Be Mobile reader Anne explains why she is waiting for the iPod touch 6th generation release date.
"I'm limping along with my adored 4th generation Touch and no way am I going to replace it with gen 5. But the day generation 6 becomes available I'll be one of the first in the door to  buy one. I will NEVER buy a smartphone and tie myself  down to a contract. My Touch serves me fine, I just want an update and more memory and faster processing and a MUCH better camera."
If Apple does plan to offer a new iPod touch in 2014 the fall is when we could see it. We expect an iPhone 6 release date in late September, with a larger screen. It is possible Apple will announce an iPod touch update at this time, but not a given. In October there is chatter about an iWatch event or a new iPad event, where a new iPod could also arrive. Even with these potential events, there is not enough information to suggest the iPod touch 6th generation release date is on the horizon at this time.
Top 7 Apple Products for 2014: iPhone 6, iPad Air 2 & More
iPhone 6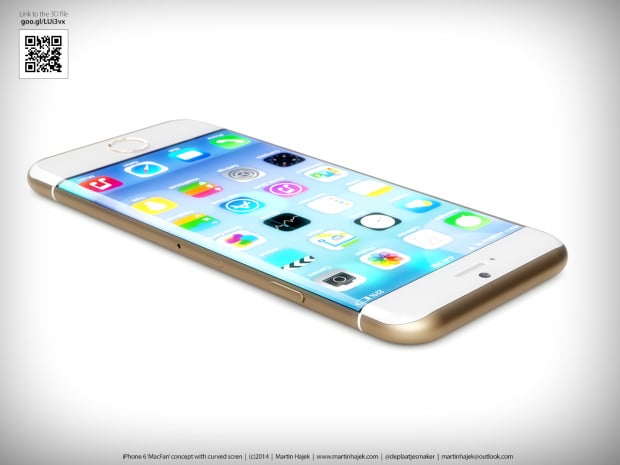 Demand for the iPhone 6 is the highest in years according to a recent survey, thanks to consumer interest in a new design and a larger screen.
iPhone 6 rumors started back in 2012, exploded in 2013 and as we move within six months of a rumored iPhone 6 release the rumors are starting to align and show a better picture of what consumers can expect from the most anticipated Apple product of 2014.

Two Models with Bigger Screens

iPhone 6 rumors, reports and analyst notes all point to an iPhone with a larger screen and many of the reports suggest Apple is planning to release two iPhone 6 models in 2014.

General consensus is Apple plans to offer an iPhone 6 with a 4.7-inch display and a higher resolution than the iPhone 5s. That is a screen size jump of .7-inch and would put the iPhone in line with top Android phones like the HTC One M8 and the Galaxy S5. Rumors do not agree on a resolution for this display, but do expect that it will be higher than the 1136 x 640 resolution on the iPhone 5s.

Another iPhone 6 model with a 5.5-inch or 5.7-inch display is also rumored for 2014, but many sources agree that it will arrive after the 4.7-inch model. This screen would be closer in size to the Galaxy Note 3 and the rumored Galaxy Note 4. This concept above from Martin Hajek includes a curved display, but don't expect that on a new device.

Possible iPhone 6 Features & Specs

Rumors suggest Apple is planning a thinner iPhone 6 that will be between 6mm and 7mm thick, a drop form 7.6mm on the iPhone 5s. We could also see more metal in the design and a power button on the right hand side with new style volume buttons on the left.

Expect an Apple A8 processor that delivers a small speed boost, but also delivers better battery life thanks to a improved efficiency. Ming-Chi Kuo believes we will see 1GB of RAM and an 8MP camera that may include some type of image stabilization.

For more check out our iPhone 6 Rumor Roundup.

As an Amazon Associate I earn from qualifying purchases.