Keep Your Teen Driver in Check with GeoZilla
Summer is here and that means longer curfews and more time for teens on the road. You can keep your teen driver in check with a new feature from the family tracking app GeoZilla.
New driving features are perfect for teens, but they can also help you keep a lead-footed adult aware of their driving habits.
While many new cars offer smart teen driving limits and features, with Geozilla, you just need an app installed on their phone to track the driving. No new car or accessory to plug-in.
GeoZilla Driving tracks five specific actions that when minded can help teens drive safer.
Speeding
Did you know that speeding is a contributing factor in 30 percent of all fatal crashes? We count each time you drive above your local permitted speed limit, so you can practice safer driving.
Texting while driving
Texting, speaking on the phone or simply checking notifications while driving is a serious life hazard. We will record every time you use your phone while driving.
Rapid acceleration
When you or your family members abruptly hit the gas pedal and your car suddenly speeds up, GeoZilla registers it to let you know.
Harsh braking
Rough breaking is a common sign of distracted driving. We will inform you if and how often this happens so that you can practice driving safer.
Car crash detection
If GeoZilla detects that you have been in a serious collision, we will notify your emergency contacts, so that they can offer immediate help.
You can download GeoZilla for iPhone or Android to get started with a 7-day free trial of Premium.
The GeoZilla driver tracking is part of the premium offering that is $49.99 a quarter. The paid version allows you to see two weeks of alerts, get place alerts to know when people arrive or leave a location and schedule alerts in case your kid isn't where they should be at the right time. You can also set up to-do lists with location tracking as a premium member.
You Need These 10 Must Have Car Features: Find Out Why
Smart Cruise Control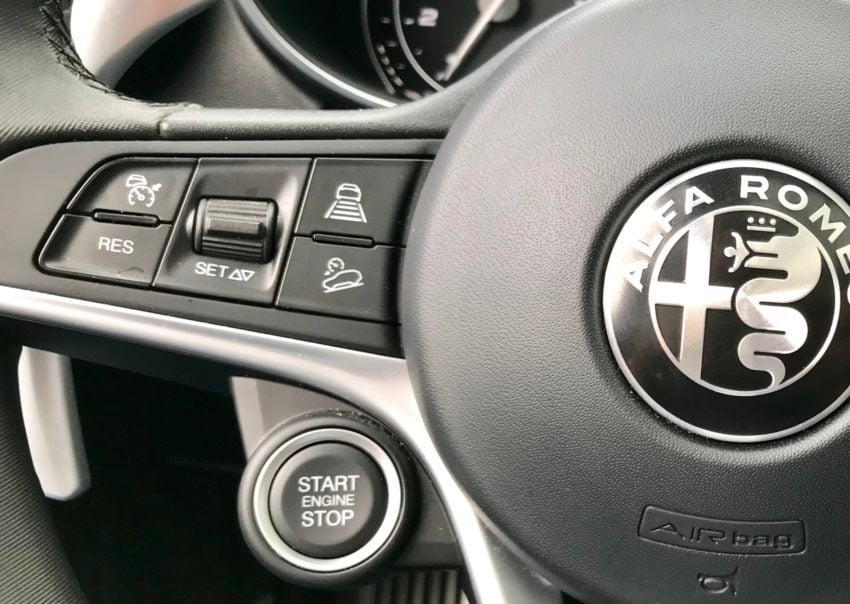 Do you hate constantly adjusting your cruise control, or giving up on cruise control because of traffic or due to a driver in front of you who keeps changing speed? You need a smart cruise control system.
Smart cruise control goes by many different names. You may see it listed as Radar Cruise, Adaptive Cruise or Intelligent Cruise control. Whatever it is called, it will allow you to set your cruise control and then stay with the flow of slower traffic.
Here's why we love it and why you need it. You get on the highway and set the cruise at 76 miles per hour. You also set the distance you want kept between you and the car in front of you. There are typically three or four settings so you can be close or keep a lot of space. Now you simply steer and your car will go 76 mile per hour when traffic allows it or there is no one in front of you. When someone is in front of you going 73 mph, the car automatically slows down to keep you the distance you choose from that car. This is indispensable in traffic and on long road trips.
Not all smart cruise control systems are the same. Some of work at all speeds, while others only work above a specific limit. Some systems can bring you to a complete stop in traffic and then restart without you needing to touch a pedal.
You can find adaptive cruise control on cars as cheap as $18,500 like the Toyota Corolla, and as an option on many cars below $30,000. Even on pricier cars you may need a higher trim level or special package to get this feature.

As an Amazon Associate I earn from qualifying purchases.