LG G7 vs LG G5: Worth the Upgrade?
LG G7 vs LG G5: Display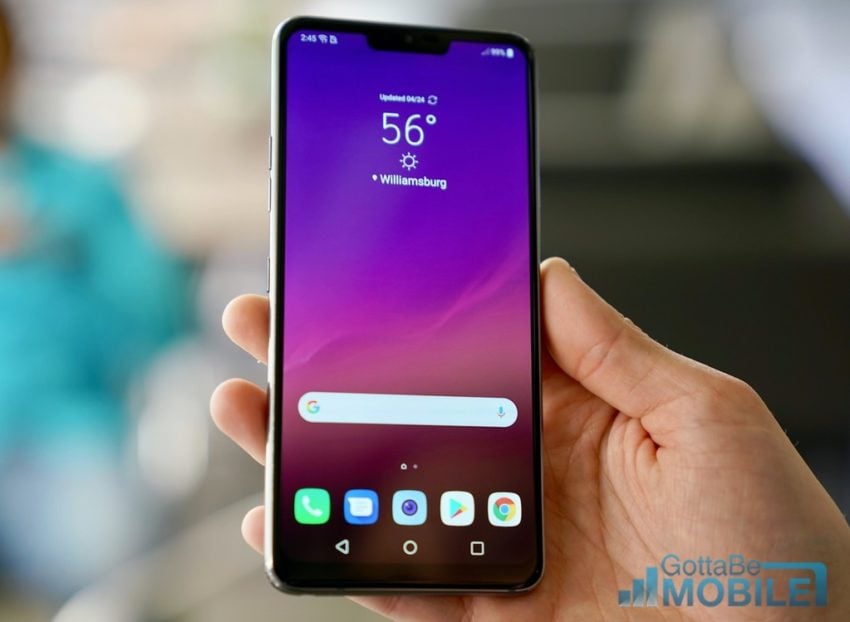 That brings us to our next topic, the display. The LG G5 had a small 5.3-inch screen that looked pretty good. There was a huge chin on the bottom, bezels all around, and the experience was okay.
With the LG G7 you get the edge-to-edge beauty that other phones have. LG went with a massive 6.1-inch 3120 x 1440 Quad-HD FullVision LCD display. It stretches to the very top and bottom of the phone, with almost no black bars or bezels on the sides of the device. It looks great. You'll love watching movies, Sports, YouTube, or even Netflix.
One thing to keep in mind is that the screen is using a new aspect ratio. The phone is tall and skinny. That way it's easier to hold and use while still delivering a huge screen. If you've seen a Galaxy S8, Galaxy S9, Note 8 or iPhone X you know what to expect. And, that fancy new screen gets extremely bright too, so you can see it great outdoors. You'll love the G7 screen, and there's no reason we wouldn't recommend you upgrade right away.

This article may contain affiliate links. Click here for more details.