Lincoln Aviator Turns Your Smartphone Into a Key
The new Lincoln Aviator is back as a plug in hybrid that allows you to use your smartphone as the key. You can already remote start and unlock many cars with a smartphone, but the Aviator will allow you to use the smartphone as the actual key, to start and drive the car without a carrying a smart keyfob with you.
Lincoln's new Aviator is also a sharp looking three row crossover that looks aas high end as you'd expect and maybe even a little more. in addition to packing smart tech to start your car, the upscale crossover also includes a new rear wheel drive body.
Inside the Aviator looks very much like a Mercedes with similar styling on speaker grilles and a luxurious mix of wood and metal accents that play well with the leather. There is a massive display in the center of the car, but there are still gauges in the dash for the driver to focus on.
Right now the Lincoln Aviator is just a concept, but when it moves to production Lincoln's Phone as a Key technology will replace your smart key fob with your phone. With an app you will be able to lock and unlock the crossover, open the back end and start and drive the car. This is new for Lincoln and it is not a common feature on many cars, which typically only allow remote start from an app and require a keyfob to drive.
If your phone dies, you can access the car using a keycode on the outside door and then you can start the car and drive it with the center console. If your phone is lost or stolen you can delete the Phone as a Key to prevent access to the vehicle. You can use the app to send time limited codes to teen drivers or to allow a valet to park the car without handing over your phone.
On the beautiful center screen you get SYNC which should support Apple CarPlay and Android Auto, like the current version does. Passengers will find many power outlets, wireless phone charging and standard WiFi to stay connected. You'll also find Amazon Alexa and Waze built in.
A front facing camera scans the road ahead for potholes and bumps, and then the Suspension adjusts in real time to deliver a smoother ride. The vehicle also includes Lincoln Co-Pilot360 which includes automatic emergency braking with pedestrian detection, blind spot information system with cross-traffic alert, lane keeping system, reverse camera and auto high-beam lighting. There is also rear brake assist to prevent collisions when backing up.
The Lincoln Aviator concept is a plug in hybrid. Lincoln did not announce any specific range information, but with a twin turbocharged engine this is a vehicle that can travel much farther than the battery power.




















The Lincoln Navigator continues to turn heads and bring new clients to the brand," says Joy Falotico, president, The Lincoln Motor Company. "We believe Aviator's elegant design, state-of-the-art technology and refined plug-in hybrid option will draw even more clients to the Lincoln showroom, including families who are looking for three-row capability."
There is no specific Lincoln Aviator release date or pricing information. This is a concept, but all signs point to a similar model coming to the market in the near future.
You Need These 10 Must Have Car Features: Find Out Why
Smart Cruise Control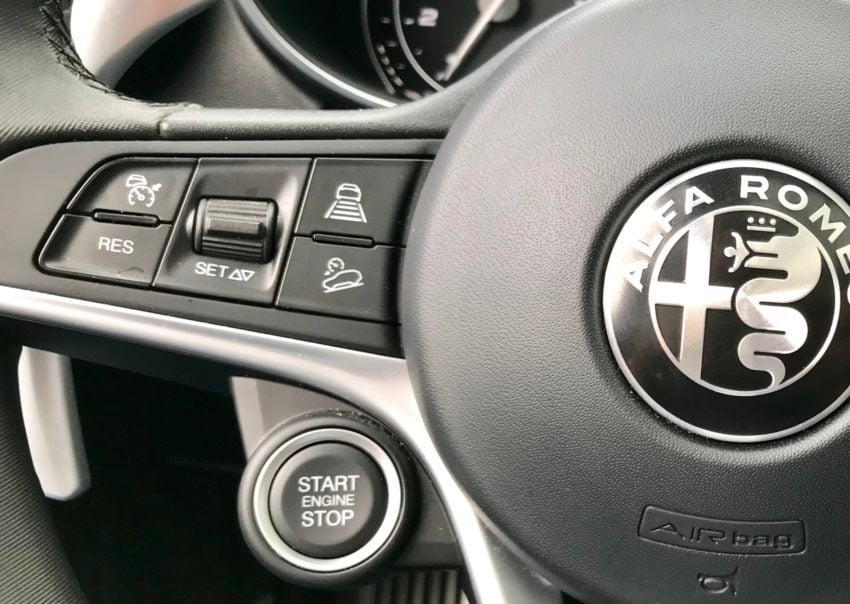 Do you hate constantly adjusting your cruise control, or giving up on cruise control because of traffic or due to a driver in front of you who keeps changing speed? You need a smart cruise control system.
Smart cruise control goes by many different names. You may see it listed as Radar Cruise, Adaptive Cruise or Intelligent Cruise control. Whatever it is called, it will allow you to set your cruise control and then stay with the flow of slower traffic.
Here's why we love it and why you need it. You get on the highway and set the cruise at 76 miles per hour. You also set the distance you want kept between you and the car in front of you. There are typically three or four settings so you can be close or keep a lot of space. Now you simply steer and your car will go 76 mile per hour when traffic allows it or there is no one in front of you. When someone is in front of you going 73 mph, the car automatically slows down to keep you the distance you choose from that car. This is indispensable in traffic and on long road trips.
Not all smart cruise control systems are the same. Some of work at all speeds, while others only work above a specific limit. Some systems can bring you to a complete stop in traffic and then restart without you needing to touch a pedal.
You can find adaptive cruise control on cars as cheap as $18,500 like the Toyota Corolla, and as an option on many cars below $30,000. Even on pricier cars you may need a higher trim level or special package to get this feature.

As an Amazon Associate I earn from qualifying purchases.