LOL Surprise Types & Which You Should Buy
A LOL Surprise looks like a pastel-colored ball that you'd throw around with your pet. What's inside each of them varies, which is why they're so fun. Some include tattoos and collectible trinkets. Other LOL Surprise balls have dolls and pets. There are a handful of different LOL Surprise types, but they all deliver on that magical reveal kids love.
How you reveal what's inside a LOL Surprise is as different as what they deliver. Some LOL Surprise types have plastic shells. Revealing what is in those eggs is as simple as popping open their shells. Other LOL Surprise toys don't reveal what's inside them into you drop them in water. The water slowly dissolves their shell, causing the water to fizz and change colors. This surprise reveal is similar to Hatchimals Surprise, another must-have toy.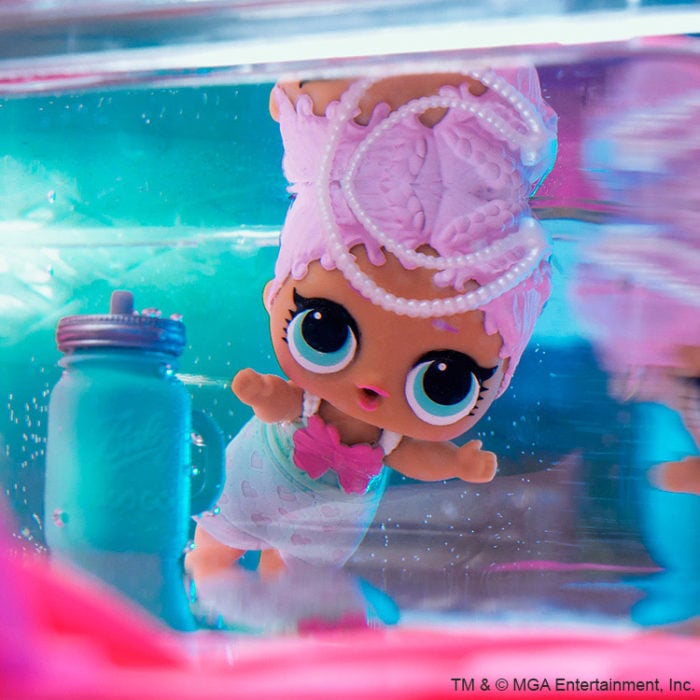 How you buy these toys is as different as the LOL Surprise types up for sale. Some toys are rarer than others too, so the best way to get the most coveted of them is to keep buying the toys in 3-packs or buy a $69.99 LOL Surprise Box from Toys R Us, Target or Wal-Mart. A single LOL Surprise ball costs as much $9.99. There's also the LOL Surprise Ball Pop apps for iPhone and Android, which unlock digital versions of the physical toys.
Here are the different LOL Surprise types that you can buy today. Use this guide to learn exactly what you're getting with each ball.
LOL Surprise Types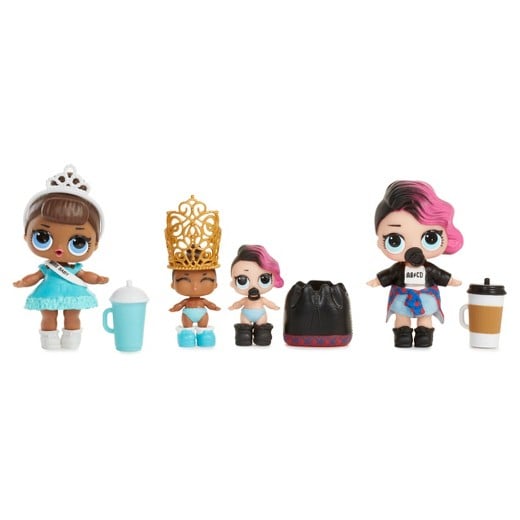 LOL Surprise has many waves and series, but they're all centered around three different types. There's LOL Surprise Lil Sisters, LOL Surprise Pets and LOL Surprise Tots.
LOL Surprise Tots are tiny figures with different looks. They have names inspired by their personality, like Troublemaker and Posh, and they come with their own outfits and accessories. Some have hair covered in glitter, while others are just dressed in plain, but fashionable clothes. There are dozens of these figures, and each new generation of LOL Surprise toys add more for you to collect.
Every LOL Surprise Tot has a surprise feature too. Bathing some of them changes their color. Feeding other Tots causes them to spit, tinkle or cry.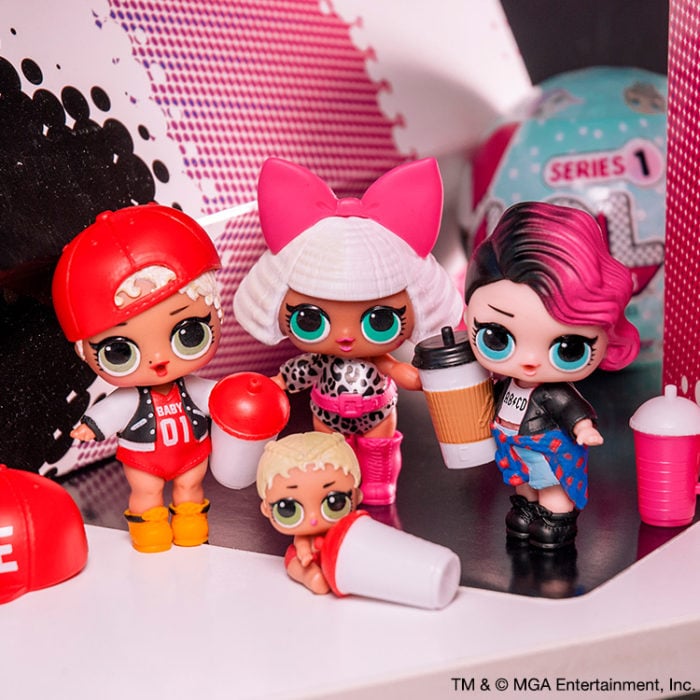 LOL Surprise Lil Sisters are tiny baby versions of the Tots. Like the Tots, they each have a name that matches their personality and style. Getting a matching Tot and Lil Sister is crucial, but don't expect it to happen with one purchase. Some of these are harder to find than others, just like Tots. There are 82 different Lil Sisters in just the second series of LOL Surprise alone. Lil Sisters will change color when you bathe them in water.
The last of the LOL Surprise types is LOL Surprise Pets. Like the other types, these toys each have their own style and a name that matches that style. There are only 34 different types of LOL Surprise Pets now. Again, some of these are rarer than others, so don't expect to easily get them all. Pets also cry, change color or tinkle when in water.
LOL Surprise Clubs & Series
Now that you know all there is to know about LOL Surprise types, it's time to explore LOL Surprise clubs. There are tons of them, and each figure's personality depends on their Club.
The LOL Surprise clubs are 24K Gold, Athletic, Chill Out, Cosplay, Dance, Glam, Glee, Glitterati, Hip Hop, Opposites, Retro, Spirit, Storybook and Theater. Athletic, for example, is a club full of figures that like sports, and Hip Hop centers around dance.
These figures are further divided into different series. Because the type and series are on the outside of each egg, you can narrow down which figures might be in your egg without opening them.
Which LOL Surprise You Should Buy
Understanding the figures line-up doesn't mean you're ready to go to the store and buy a LOL Surprise yet. Buy the LOL Surprise that will get you exactly what you want.
LOL Surprise Charm Fizz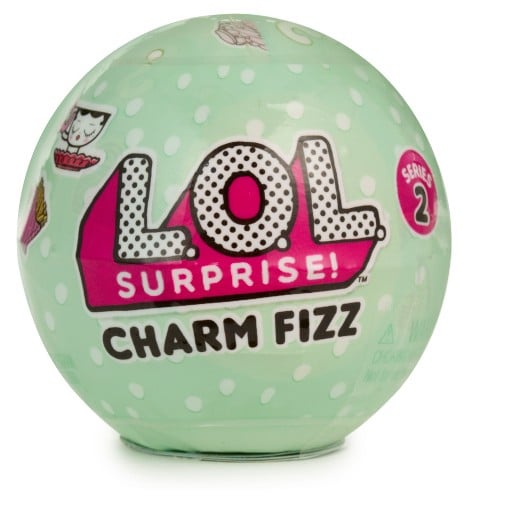 The least expensive LOL Surprise toys are LOL Surprise Fizz Balls. They cost just $3.49 and don't include a figure inside. Instead, they include a bracelet charm, a Ring Tattoo and a sticker for that charm. You must drop these in water to reveal what's inside.
[easyazon_link identifier="B074HZPJ8N" locale="US" tag="gbm-ea-20″]Buy the LOL Surprise Fizz Balls from Amazon for $15.28[/easyazon_link]
LOL Surprise Fizz Factory
For $27.99, the LOL Surprise Fizz Factory will let you create your own Fizz Balls filled with charms. Target sells this kit online and in store.
[easyazon_link identifier="B06XSHF3V1″ locale="US" tag="gbm-ea-20″]Buy the LOL Surprise Fizz Maker from Amazon for $24.97[/easyazon_link]
LOL Surprise Lil Sister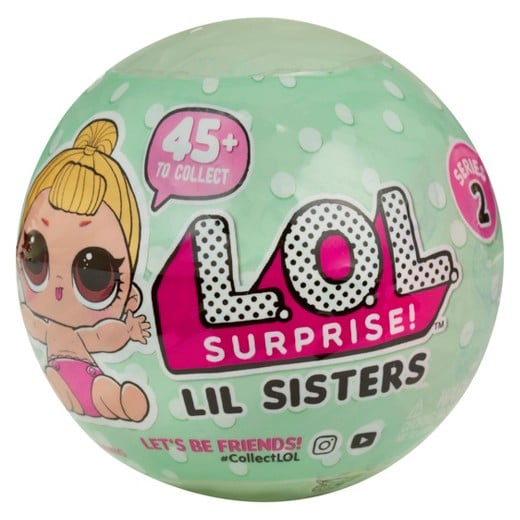 Single LOL Surprise Lil Sister Balls cost just $6.99 each. They include a sticker sheet, a small accessory, a large accessory and a Lil Sister figure. Because they come in a hard shell, their balls also double as a bath playset.
[easyazon_link identifier="B0755K9DJ8″ locale="US" tag="gbm-ea-20″]Buy the Lol Surprise Lil Sisters from Amazon for $14.99[/easyazon_link]
LOL Surprise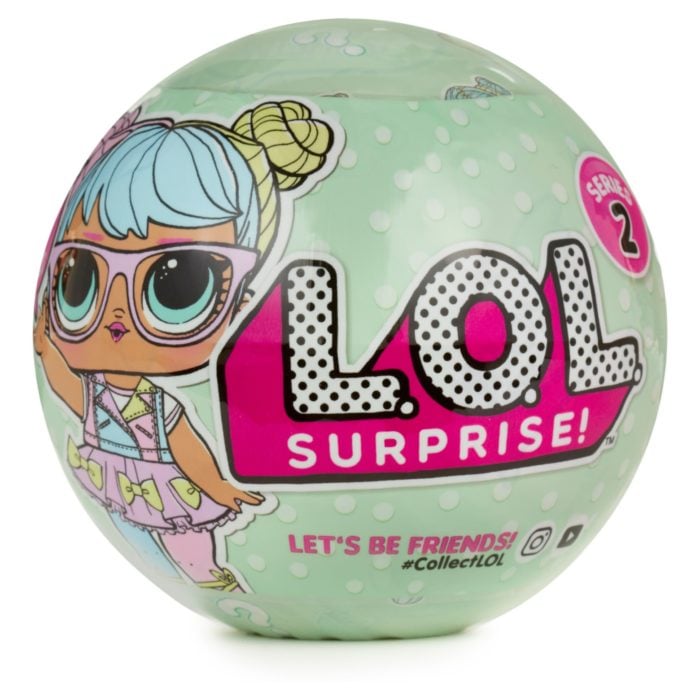 Single LOL Surprise Balls cost $9.99. You can buy them from Toys R Us, Target and Wal-Mart. These balls include a secret message sticker, a sticker sheet, a water bottle charm, shoes, an outfit, a single accessory and a LOL Surprise Tot. You can buy a three pack of these balls for $24.99 at Target.
Buy the LOL Surprise 3-Pack from Target for $24.99
LOL Big Surprise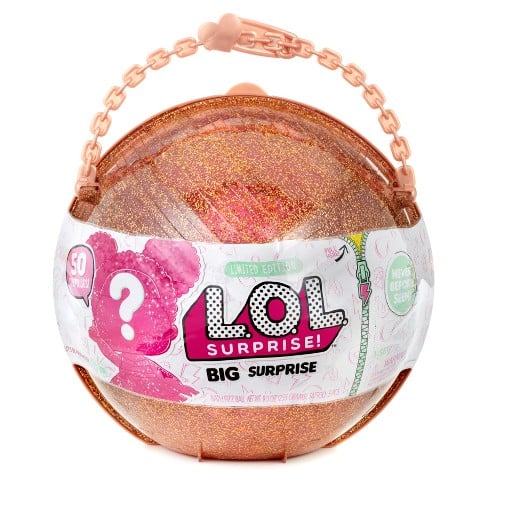 Finally, there's LOL Big Surprise. This ball opens to reveal 50 different balls inside. It's the only way to get some LOL Surprise figures and the plastic shell doubles as a massive bath for revealing what's in the eggs. Target and Toys R Us sell this collection, but they're very hard to find. Each kit costs $79.99.
Buy the LOL Surprise Big Surprise from Target for $69.99
Hatchimals Types: The 47 Different Species You Can Buy
Pengualas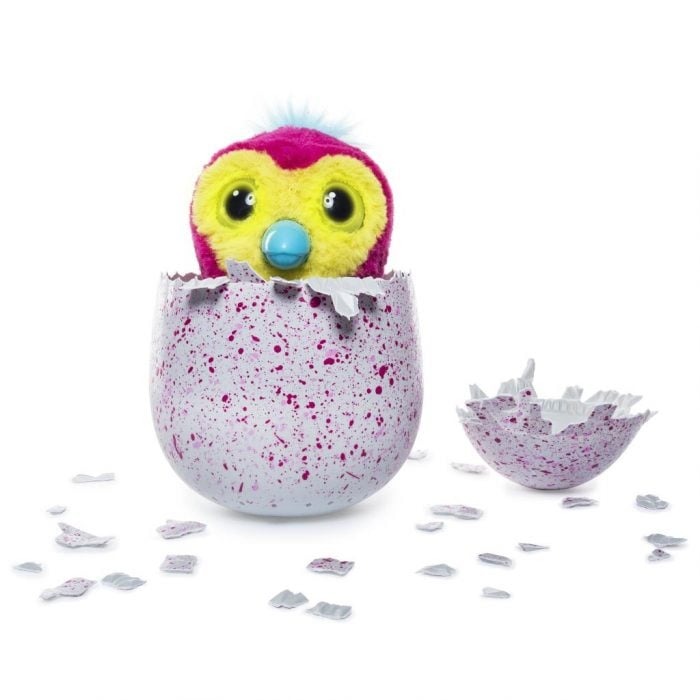 A mix between a penguin and an iguana, these Hatchimals have both pink and green fur on their head and around their eyes.
They're described as always happy, but also clumsy by the Hatchimals website. Their eggs come in two colors, purple with pink specks and purple with green specs. Any store that sells Hatchimals sells Pengualas.
Pengualas are not specific to any retailer. That means that you can purchase a Penguala for your child wherever Hatchimals are sold. Just be sure to check for the correct egg markings when you make your purchase. They cost $59.99, but you may see a premium during the holidays.