Mac Mini 2014 Release Tipped by Apple
A support page on Apple includes the Mac Mini 2014 update pointing to a possible Mac Mini 2014 release in the near future. This would be the first new Mac Mini in nearly two years, and one that many shoppers are waiting for.
This morning Apple announced a new Macbook Pro Retina, which presumably triggered an update to this support page, that outs a Mac Mini 2014 update.
It's not clear if this is tied to a Mac Mini 2014 release in the next several weeks or months, or if it is a mistake in updating the compatibility chart for Boot Camp, an app that lets Mac users run Windows on a Mac.
The Mac mini 2014 update is one of the most anticipated Apple products of the year, thanks to a long period since the last release. Since the last Mac Mini release date Apple updated the iPhone, iPad, Mac Pro, MacBook Pro and MacBook Air.
9to5Mac discovered the product reference on the Apple Support page, noting the change took place in the last 24 hours. Apple lists the new Mac Mini as "Mac Mini (Mid-2014)", similar to the new MacBook Pro Retina update.
The mid-2014 designation suggests the Mac Mini 2014 release may be close at hand. Devices that arrive in the fall traditionally come with a late-YEAR designation.
The current Mac Mini is over 600 days old, which is a very long time in technology. With the potential for a new Mac Mini 2014 update in the near future buyers should hold off for the time being.
This isn't the first Mac Mini 2014 release date rumor, but the previous reports of a new Mac mini in February did not deliver an update. We don't see a Mac Mini 2014 listed on Ming-Chi Kuo's roadmap of potential new Apple products, but it could be a small but needed spec update rather than a major new product launch.
It is possible the Mac Mini 2014 design will not change significantly. Apple includes power brick inside the Mac Mini shell, and a smaller computer may require an unsightly power supply on the outside of the device. Still, the Mac pro is much smaller than its predecessor without an external power supply.
Assuming there is a Mac Mini 2014 release on the way in the next weeks or month there are some clear upgrades Apple could offer to users.
Intel Haswell Processors
Iris Graphics, potential for an Iris Pro upgrade
802.11ac WiFi
PCIe SSD upgrade
Perhaps this small computer will also include support for 4k displays, but that may be something Apple leaves for the professional products.
The Mac Mini 2014 is an important device for many shoppers who cannot wait to add a new Mac Mini to their desk after waiting years for an upgrade. The Mac Mini is also the most affordable Mac option at $599. Even without a mouse, keyboard or monitor it delivers an affordable path to switch from a Windows PC.
Check out the rest of the new Apple products consumers can't wait to buy in 2014 below.
Top 7 Apple Products for 2014: iPhone 6, iPad Air 2 & More
iPhone 6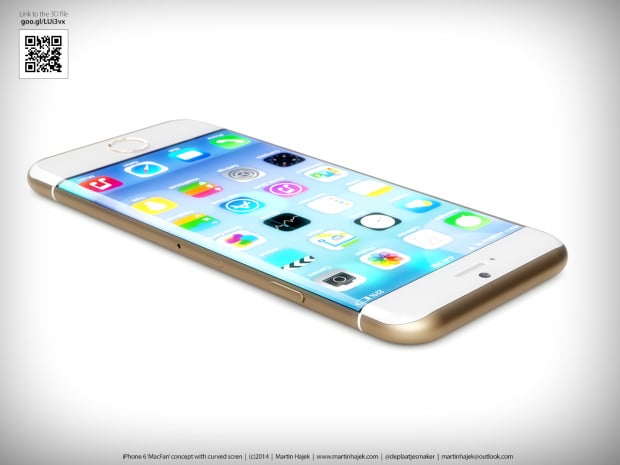 Demand for the iPhone 6 is the highest in years according to a recent survey, thanks to consumer interest in a new design and a larger screen.
iPhone 6 rumors started back in 2012, exploded in 2013 and as we move within six months of a rumored iPhone 6 release the rumors are starting to align and show a better picture of what consumers can expect from the most anticipated Apple product of 2014.

Two Models with Bigger Screens

iPhone 6 rumors, reports and analyst notes all point to an iPhone with a larger screen and many of the reports suggest Apple is planning to release two iPhone 6 models in 2014.

General consensus is Apple plans to offer an iPhone 6 with a 4.7-inch display and a higher resolution than the iPhone 5s. That is a screen size jump of .7-inch and would put the iPhone in line with top Android phones like the HTC One M8 and the Galaxy S5. Rumors do not agree on a resolution for this display, but do expect that it will be higher than the 1136 x 640 resolution on the iPhone 5s.

Another iPhone 6 model with a 5.5-inch or 5.7-inch display is also rumored for 2014, but many sources agree that it will arrive after the 4.7-inch model. This screen would be closer in size to the Galaxy Note 3 and the rumored Galaxy Note 4. This concept above from Martin Hajek includes a curved display, but don't expect that on a new device.

Possible iPhone 6 Features & Specs

Rumors suggest Apple is planning a thinner iPhone 6 that will be between 6mm and 7mm thick, a drop form 7.6mm on the iPhone 5s. We could also see more metal in the design and a power button on the right hand side with new style volume buttons on the left.

Expect an Apple A8 processor that delivers a small speed boost, but also delivers better battery life thanks to a improved efficiency. Ming-Chi Kuo believes we will see 1GB of RAM and an 8MP camera that may include some type of image stabilization.

For more check out our iPhone 6 Rumor Roundup.

As an Amazon Associate I earn from qualifying purchases.