MacBook Air Retina Release Rumored for Late 2014
A new MacBook Air Retina is rumored for later this year with a 12-inch high-resolution display, a thinner design and no fan all inside a more portable package than the current go to 13-inch MacBook Air.
Apple cut the price of the Macbook Air $100 in early 2014, leaving room for a MacBook Air Retina in Apple's lineup without a massive price hike.
In the latest rumor a supply chain source claims Apple will start production of the Macbook Air Retina in Q3, which means a release date in time for the holiday shopping season, but well after the back to school rush.
Digitimes sources tell the publication that Apple will start mass production of a 12-inch MacBook Air in the third-quarter, which means July through September of this year. Digitimes routinely shares supply chain chatter about this new MacBook Air, which we expect will include a Retina Display.
A smaller MacBook Air Retina with a 12-inch display could deliver a bigger screen and higher resolution inside the same overall size of an 11-inch MacBook Air. This could include a change to the internals with a new layout for the battery and other components that could help Apple drop the fan from inside the new MacBook Air Retina.
A report in April claims Apple hired watchmakers to design the complicated internal setup needed to shrink the Macbook Air, remove a fan and keep the system cool enough for a GPU that needs to push a Retina display.
Although unconfirmed, it wouldn't be surprising to see Apple use a flexible battery, like the one shown in the video below, to fill in otherwise wasted space with a battery. The MacBook Air currently offers 9-hour battery life in the 11-inch model, and high-resolution displays typically use more power. Apple will need to strike a compromise between thin design and long battery life if this is to be a portable powerhouse.
Earlier this year Digitimes reported a new MacBook Air release for Q2, specifically mentioning a Retina display. Apple did offer a new cheaper MacBook Air in that window, but it did not include a Retina display. That report also discussed a 12-inch iPad Pro, which the publication now claims is delayed.
The latest report lines up with the best timetable for new Apple products we have to date. Ming-Chi Kuo shared a 2014 Apple release timeline with a cheaper iMac that just arrived and many other products like a new Apple TV, iPhone 6 and a 12-inch MacBook Air Retina with a new design. Kuo also claims the MacBook Air Retina may feature a buttonless touchpad, no fan and an ultra-slim design.
Apple offers a Retina Display on all other mobile products including the iPad, iPhone, iPod touch and MacBook Pro Retina, which makes a MacBook Air Retina a logical addition to the product lineup. David Hsieh of NPD DisplaySearch believes Apple will use a 2304 x 1440 resolution on the 12-inch MacBook Air Retina.
Top 7 Apple Products for 2014: iPhone 6, iPad Air 2 & More
iPhone 6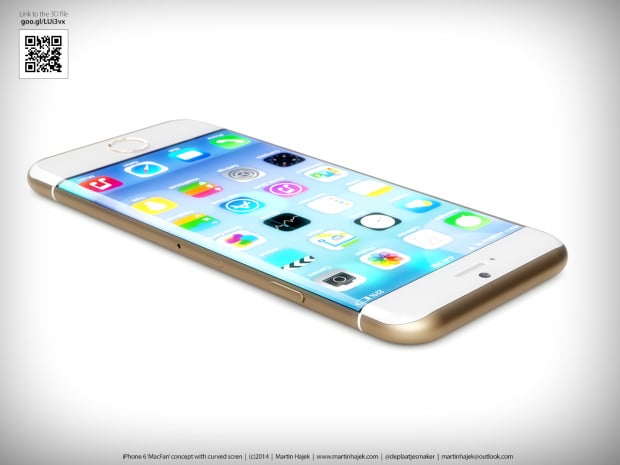 Demand for the iPhone 6 is the highest in years according to a recent survey, thanks to consumer interest in a new design and a larger screen.
iPhone 6 rumors started back in 2012, exploded in 2013 and as we move within six months of a rumored iPhone 6 release the rumors are starting to align and show a better picture of what consumers can expect from the most anticipated Apple product of 2014.

Two Models with Bigger Screens

iPhone 6 rumors, reports and analyst notes all point to an iPhone with a larger screen and many of the reports suggest Apple is planning to release two iPhone 6 models in 2014.

General consensus is Apple plans to offer an iPhone 6 with a 4.7-inch display and a higher resolution than the iPhone 5s. That is a screen size jump of .7-inch and would put the iPhone in line with top Android phones like the HTC One M8 and the Galaxy S5. Rumors do not agree on a resolution for this display, but do expect that it will be higher than the 1136 x 640 resolution on the iPhone 5s.

Another iPhone 6 model with a 5.5-inch or 5.7-inch display is also rumored for 2014, but many sources agree that it will arrive after the 4.7-inch model. This screen would be closer in size to the Galaxy Note 3 and the rumored Galaxy Note 4. This concept above from Martin Hajek includes a curved display, but don't expect that on a new device.

Possible iPhone 6 Features & Specs

Rumors suggest Apple is planning a thinner iPhone 6 that will be between 6mm and 7mm thick, a drop form 7.6mm on the iPhone 5s. We could also see more metal in the design and a power button on the right hand side with new style volume buttons on the left.

Expect an Apple A8 processor that delivers a small speed boost, but also delivers better battery life thanks to a improved efficiency. Ming-Chi Kuo believes we will see 1GB of RAM and an 8MP camera that may include some type of image stabilization.

For more check out our iPhone 6 Rumor Roundup.