Madden 20 Pre-Order at GameStop Adds Legends to Your MUT Squad
There are already a number of reasons to pre-order Madden 20, and GameStop adds in another with special Dallas Cowboys players that you can add to your Madden Ultimate Team.
When you pre-order Madden 20 at GameStop for $59.99, you get three legends to add to your team. This is a pre-order only option, and it is exclusive to gamestop.
With this offer you get Michael Irvin, Troy Aikman and Emmitt Smith for your MUT Squad. This is a limited time offer and you'll get a code to enter on your system to redeem this pack.
If you order online the code will arrive within two business days of your order shipping. If you order in store, the code will print on your receipt when you pick it up.
The Madden 20 release date is August 2nd for the standard edition and July 30th for the SuperStar and Ultimate SuperStar Editions. You get this bonus with the Madden 20 SuperStar Edition at GameStop as well.
Here's a closer look at the new Madden 20 features that you get with this game. We also have a guide on which Madden 20 edition you should buy. Here's a look at the best Madden 20 deals.
4 Reasons to Buy Madden 20 Today & 2 Reasons To Wait
Buy if You Love to Grind MUT Challenges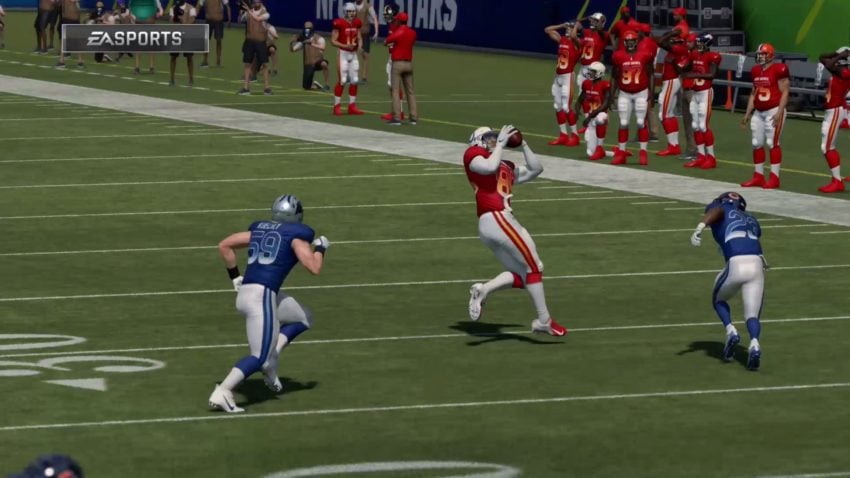 Do you love to play MUT and grind out those challenges? This is how I tend to play Madden Ultimate Team and after playing Madden 20 for the first time I'm a big fan of the new system that makes rolling through challenges much easier.
When you complete a challenge in a series, you can roll right into the next challenge. In Madden 19, you had to go out, collect rewards, go back in and it was a lot of loading and a lot of time wasted. With Madden 20, you go right into the next Challenge in a series.
I also enjoy the new options to choose the difficulty for challenges to earn more stars. This makes it easier to get through missions quickly when you are starting, or to really challenge yourself.
You can buy Madden 20 for PC, Xbox One and PC starting at $59.99 at GameStop, Best Buy, Amazon and digitally through Microsoft and Sony.