March Apple Event: 7 Things to Expect & 3 Not To
The 2016 March Apple Event starts in just a few hours and you can watch it live to see what new items Apple announces.
At this event we will see the first new Apple products for 2016 including a 4-inch iPhone se, a smaller iPad Pro and learn about the iOS 9.3 release date.
The Apple Store is now down ahead of the first Apple event of 2016, and it will likely come back online around 2 or 3 PM Eastern when the event concludes. We could see an option to buy the new iPad Pro with a 9.7-inch screen and the 4-inch iPhone se.
Since the iPhone 6 release users who wanted a smaller iPhone had to buy an outdated smartphone, but Apple is reportedly bringing back a 4-inch iPhone with good specs at an attractive price.
Along with the first new iPhone of 2016 we expect to see a new smaller iPad Pro coming in place of the iPad Air 3 that could deliver the iPad Pro features many of us want, in a portable package. At this event we will likely learn about some new Apple Watch options, but it's unlikely that we will see the Apple Watch 2 in March.
The March Apple Event will take place at 10 AM Pacific / 1 PM Eastern on the Apple campus. There is a live stream so you can watch the event on almost any device with an Internet connection.
This event comes just a day ahead of Apple's showdown with the FBI, which means that in addition to new products we will hear about Apple's response and this situation.
Here's what you can expect from the 2016 March Apple Event including details on specific devices and software; plus we'll walk through what you shouldn't expect from Apple in March.
Expect a 4-inch iPhone se & Details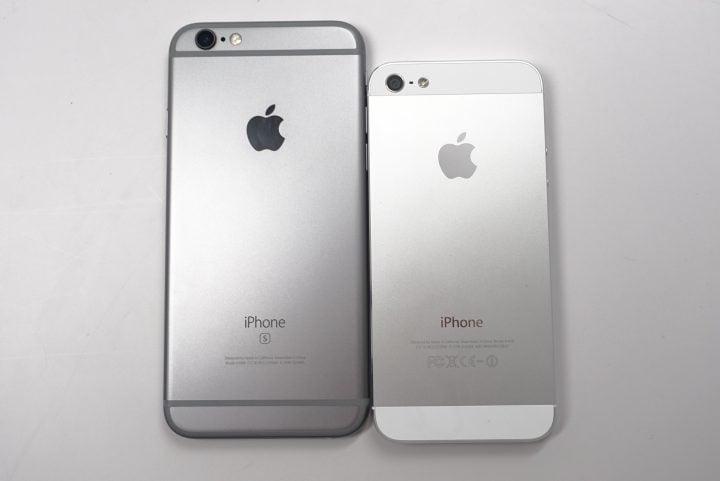 Apple is very good at announcing everything you need to know about new devices at one time.
We expect to finally see the new iPhone se, a 4-inch iPhone that includes many up to date specs and features that will help appeal to users who want a small smartphone without buying a iPhone that is years old.
Expect to see Apple show off what the 4-inch iPhone se looks like, walk through all the features and share the iPhone se price at this event. We can also count on a full name for the 4-inch iPhone, which has changed in rumors over the last two years.
Finally we expect to learn the iPhone 5se release date, which could come as fast as March 25th.

As an Amazon Associate I earn from qualifying purchases.