March Madness Google Home Tips & Tricks
March Madness 2017 is in full swing and there are a lot of ways you can keep connected with your favorite team using Google Home. Here are some Google Home tips and tricks to keep you connected with your favorite team.
Verizon sent over a Google Home for us to check out and they are currently running a Google Home deal that nets you $30 off when you buy two Google Home devices.
If you love March Madness, you can use Google Home to stay in touch with the tournament and how your favorite team is doing.
March Madness Google Home Tips & Tricks
Watch this short video below to see and hear some of the March Madness Google Home tips and tricks that you can use to follow your favorite team. Or, you can skip below to read about each of these options.
Google Home is normally $129 and available at Verizon, through Google and other retailers. You can use Google Home as a personal assistant who can answer questions and more. You can use the built-in speaker to play music through Google Home using your voice.
Listen to March Madness on Google Home
You should be able to listen to March Madness on Google Home, but it can be maddening to get this started. You'll need to add TuneIn Radio to your Google Home and install the app on your phone. From there you can say, "OK Google, listen to NCAA March Madness on Westwood One Sports." Depending on the game you want to listen to, you may need to add a B, C, D or E to the end of that command. Check in the app to see what station your favorite team is on.
When is the Next March Madness Game?
It's easy to lose track of what day and when the next March Madness game takes place. You can ask Google Home, "Ok Google, when is the next March Madness game?" and the assistant will run down a list of upcoming games. If you want to know about a specific team, you can say, "OK Google, when does team name play next?" and you will get a similar reply.
Read: Google Home vs Amazon Echo
Check On Your Favorite Team
Say, "Ok Google, how is Michigan doing in March Madness?", and insert your team name in place of Michigan to learn about how your favorite team is doing. You'll learn their record, place in the tournament and other key details.
Check March Madness Scores
Google Home can tell you the scores of the latest March Madness games or if a game is happening right now, you can get the current score and time left in the game. Say, "OK Google, What is the score of the Gonzaga game?", to hear the current score. You can also ask about the last game to get a recap of the score if you missed it. This is especially handy if you missed the final score of your game right after it ended.
Settle March Madness Trivia Disagreements
If it's on Wikipedia, you can have Google Home settle your disagreements. You can ask some questions simply, like, "Ok Google, who is the Michigan Men's basketball coach?". If you want to know something like who won March Madness the most times, you'll need to ask it as, "Ok Google, Who won the most NCAA men's basketball championships?", to get the answer you want.
3 Reasons Not to Install Galaxy S7 Nougat & 8 Reasons You Should
Install Nougat If You Want Better Security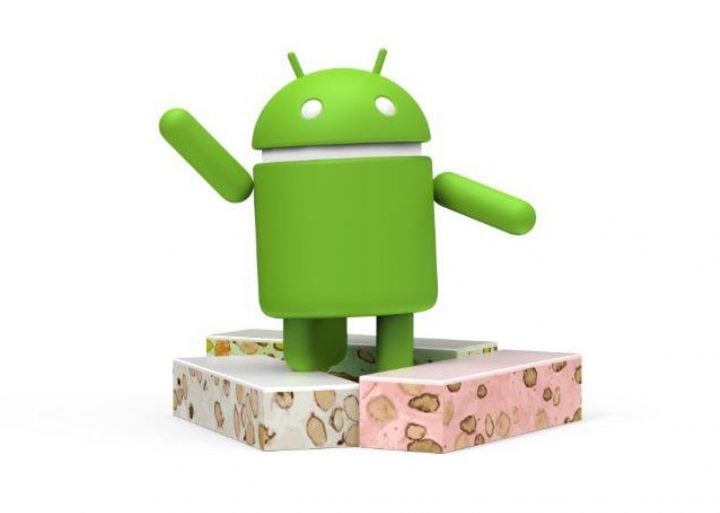 Let's start with some basics.
If you value your security, and most of you probably do, you'll want to think about installing an Galaxy S7 Nougat update soon after it arrives for your device.
Every month, Google and Samsung release important security patches for Android devices. Your Galaxy S7 and Galaxy S7 Android Nougat update should bring the latest security patches to your device.
Samsung's initial batch of Galaxy S7 Nougat updates delivered the company's January security update but the latest updates deliver newer security patches. You can read more about them over on Samsung's website.
If you failed to download or receive an older security update (May, June, etc), you'll also get those patches when you install Android 7.0 Nougat for the first time.
On top of the patches, Samsung's Galaxy S7 Nougat update brings Samsung Pass, a way to secure your identity using biometric data rather than entering your password or ID.
Samsung Pass is like a master key for your various logins and it relies on Galaxy S7's fingerprint scanner. The biometric data is encrypted and stored safely by Samsung Knox.

As an Amazon Associate I earn from qualifying purchases.