9 Mass Effect Andromeda Problems & Fixes
The Mass Effect Andromeda release had gamers excited back in March. Some longtime players are praising its updated graphics and new characters. Others are a little worried that the Mass Effect Andromeda problems they are experiencing right now will harm the game's long-term viability.
Mass Effect Andromeda is the culmination of years of work for developer Bioware. The famed creator of role-playing games has spent years building an all-new world. Commander Shepard, the protagonist from previous games in the series, is gone. He has been replaced by the Pathfinder. The Pathfinder and the Andromeda Initiative have arrived in the Andromeda Galaxy to found a new set of colonies away from the Milky Way. Things don't work out in their favor, exactly.
Read: Mass Effect Andromeda 6 Amazing Reasons to Get Excited
Mass Effect Andromeda problems are a bit alarming. Some of these problems are really just design changes from older editions of the franchise. Some of them are bugs.
Here's what we know about Mass Effect Andromeda problems so far.
Mass Effect Andromeda Problems
Mass Effect Andromeda Problems: Black Screen on PC
Some PC gamers are reporting that their copy of Mass Effect Andromeda won't allow them to play. Specifically, they get a black screen. In a post on the game's help site, Bioware notes that users seeing this error should try to switch to windowless or borderless windowless mode in the game's settings. The company is also recommending removing the Corsair Utility Engine if that is installed.
Mass Effect Andromeda Problems: Stuck Ryder
Gamers report that Ryder, the main character in Mass Effect Andromeda, gets stuck in some areas and architecture without warning. The company recommends attempting to fast travel to another area to free him or her. You can restart the game too. Remember to save.

Mass Effect Andromeda Problems: HDR Breaks Game on PC
Gamers with a monitor that supports HDR technology report that the PC version of the game breaks after they've turned the feature on. Bioware recommends pressing the Alt-Tab keys on your keyboard to switch away from then back to the game. This should fix the issue immediately, but you may have to try it a few times.

Mass Effect Andromeda Problems: Limited Character Creator
Bioware games are known for the huge amount of character customization that players can take advantage of when they begin. Mass Effect Andromeda has a character creator, but many fans of the series aren't happy with its rather limited set of options. Many gamers are calling for an update that would add more features to the character creator, but Bioware has yet to confirm whether it will do such a thing. Players can also skip the character creator entirely and use Scott or Sarah Ryder's original look.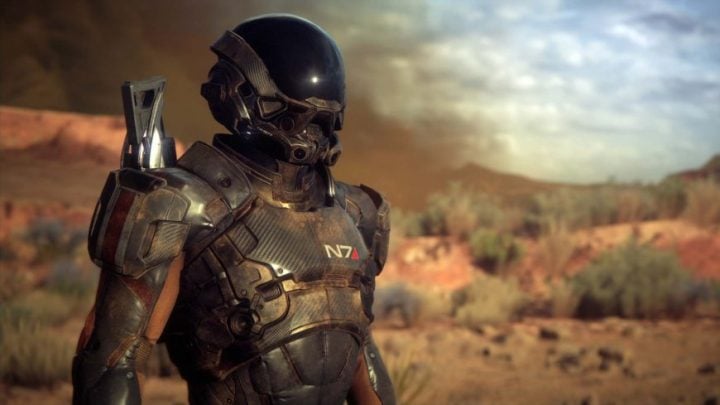 Mass Effect Andromeda Problems: Loss of Squad Control
Anyone who has played the previous Mass Effect games is used to giving orders directly to the members of their squad. It allowed players to give orders to their squad to do exactly what they wanted them to do at just the right time. Bioware has killed the feature and replaced it with artificial intelligence. Players don't have to manage their squad directly. Instead, the game handles it for them.

Mass Effect Andromeda Problems: Can't Open Game Trial
The Mass Effect Andromeda early release arrived on March 16th for those that have EA Access or Origin Access. Some Xbox One owners are reporting that the Xbox Store won't let them open the client that they need for the 10-hour trial yet.
The issue appears for those that placed a digital pre-order for the game. To get around this you'll need to open the EA Access Hub from the My Games and Apps area. Go into Game Trials. Select Mass Effect Andromeda from the menu. Select Try Now. Now select Free Trial. You should now be able to launch the game. You only need to use this workaround until the game's release day. The problem should disappear after that.
Mass Effect Andromeda Problems: Weird Animations
At least for now, Mass Effect Andromeda suffers from an animation issue that makes some characters look ridiculous when talking or walking. This is a known bug. It's unclear whether there'll be a game update to address this issue soon.
i dont think ill ever get tired of trashing the new Mass Effect pic.twitter.com/jwXxdaRCtU

— Nathan Ranney (@RatCasket) March 16, 2017
When asked about the animation issues on Twitter, Bioware's Ian Soon Frazier confirmed there'd be no game update to address the issue before launch. How soon a fix will arrive after launch is still being determined.

Mass Effect Andromeda Problems: Freezing Game (New)
The latest Mass Effect Andromeda patches have improved animations for characters and cleaned up some bugs. They've also introduced a new issue that causes the Xbox One version of the game to momentarily freeze while steering the Nomad across a planet.
It's unclear when a fix for this issue is coming. It's also not clear what is causing it. There are no ways to prevent it from happening either.
Mass Effect Andromeda Problems: APEX Missions Show You As Offline (New)
If you often find yourself unable to open APEX missions, try closing the game completely, then opening it again. This should fix the problem.
Read: Mass Effect Andromeda DLC Release: 5 Things to Know
Gotta Be Mobile will update this breakdown of Mass Effect Andromeda problems as we learn more about them. Besides fixing these issues, Bioware is also releasing new Apex Missions. New Mass Effect Andromeda DLC is expected too.
8 Best Free Xbox Games: January 2018
Warframe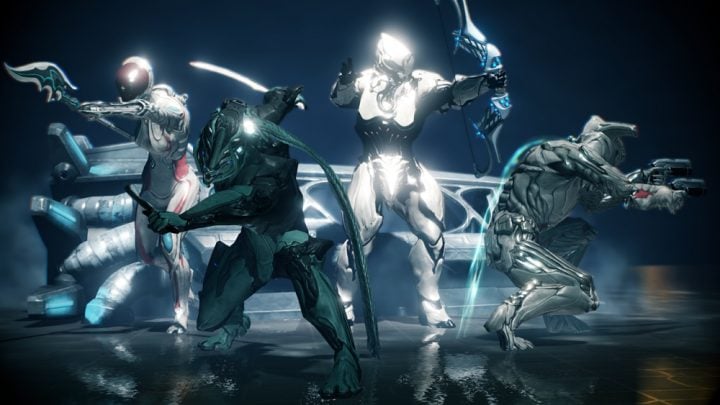 Many free-to-play games revolve around strategy or civilization building. Warframe is one of the free Xbox games that you can download now that doesn't. It's a third-person shooter.
The Tenno have just awoken after centuries of sleeping in stasis. Warframe takes its name from the suits that the Tenno use to do battle with the game's other races. There's the Greiner, who are clones of humans. The Corpus belong to a technology company with lots of robotic innovation at their disposal. Sentients consist of an alien race that's back to do battle.
Warframe features both player-vs-player combat and a single player experience.


As an Amazon Associate I earn from qualifying purchases.