Mass Effect Andromeda DLC Release: 4 Things to Know
Mass Effect Andromeda DLC and Apex Missions can't come fast enough. Thankfully, we have enough information to make educated guesses about what new content might be on the way for Xbox One, PS4 and PC gamers.
Mass Effect Andromeda has a huge world with lots of quests to finish. This hasn't stopped hardcore fans from burning through the missions already in the game, and that's why Mass Effect Andromeda DLC is important. DLC is extra content that developers sell for titles that gamers already have. Add-ons can introduce new mechanics and add to Andromeda's campaign. Andromeda players could get new characters and new areas to explore with a small additional purchase.
Why You Will Pay for Mass Effect Andromeda DLC
Mass Effect Andromeda DLC Price
Mass Effect Andromeda DLC Release Window
Mass Effect Andromeda APEX Missions Are Rolling Out
Here's what we know about the Mass Effect Andromeda DLC release.
Read: 7 Mass Effect Andromeda Problems & Fixes
Why You Will Pay for Mass Effect Andromeda DLC
Mass Effect Andromeda launched on March 21st in Standard, Super and Super Deluxe editions. No edition of the game came with a season pass, which is how we know Mass Effect Andromeda DLC will cost players if it's ever released. Special editions almost always unlock extra content that arrives after the game's launch. When they don't, game publishers sell new content separately.
Read: Mass Effect Andromeda Tips to Level Up Faster
This isn't the first time that a Bioware role-playing game has launched without a season pass. 2014's Dragon Age Inquisition didn't have one either. Electronic Arts sold all that game's add-on content separately. Once all the content was available, Bioware created a Game of the Year Edition that bundled the base game with three pieces of DLC.
Mass Effect Andromeda DLC Price

Mass Effect Andromeda DLC could cost around $15. Inquisition, the last game the studio launched, had three DLC expansions: Trespasser, Jaws of Hakkon and The Descent. Each added huge new locations and some story-focused narrative for $14.99. It's safe to assume any major expansions to Mass Effect Andromeda will follow this pricing structure too.
Gamers can look forward to updates that improve existing features for free. Recent updates from Bioware have smoothed out cut scenes and given players a quick way to dismiss emails and collect rewards. Another update added new romance options for some characters. Owners could get updates that pack more than that soon. Dragon Age Inquisition: Black Emporium was a piece of add-on content that allowed users to buy crafting items and change the look of their character. Bioware gave this DLC away free to gamers too.
Future Mass Effect Andromeda DLC could also include new content for multiplayer. Inquisition received a number of free expansions for its multiplayer experience. Multiplayer and the in-game currencies that it relies on help breathe new life into single player games long after they've launched. Andromeda's multiplayer mode has an in-game currency like Dragon Age: Inquisition did. Bioware will need to provide new maps to keep gamers interested in that multiplayer.
Read: Mass Effect Andromeda Romance Guide
Mass Effect Andromeda DLC Release Window
Inquisition provides a decent template for when we might see Mass Effect Andromeda DLC arrive. That game arrived on store shelves in November of 2014. Its first major expansion came roughly four months later in March 2015. The Descent, another of its major expansions, arrived five months later in August 2015. September 2015 brought with it the Trespasser DLC.
We could see major Mass Effect Andromeda DLC release in August 2017. That's if Bioware keeps the same timetable it did for Dragon Age. Right now, it's still possible that this is their plan.
Mass Effect Andromeda APEX Missions Are Rolling Out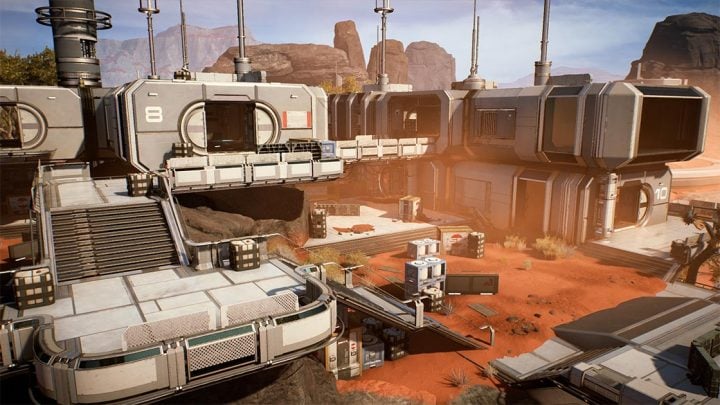 Free APEX missions add more story to Mass Effect Andromeda regularly. These missions are available to anyone with an internet connection and a copy of the game. Apex Missions expire, whether gamers complete them or not, which is why they are so exciting.
The latest mission, "Chasing Roekaar Intelligence" launched on June 16th, and it expired on June 19th. Bioware didn't release an APEX mission in July, and the studio hasn't revealed its August Apex mission yet.
8 Best Free Xbox Games: January 2018
Warframe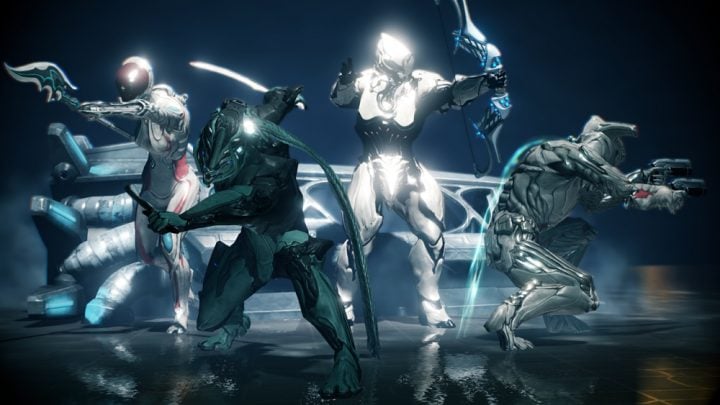 Many free-to-play games revolve around strategy or civilization building. Warframe is one of the free Xbox games that you can download now that doesn't. It's a third-person shooter.
The Tenno have just awoken after centuries of sleeping in stasis. Warframe takes its name from the suits that the Tenno use to do battle with the game's other races. There's the Greiner, who are clones of humans. The Corpus belong to a technology company with lots of robotic innovation at their disposal. Sentients consist of an alien race that's back to do battle.
Warframe features both player-vs-player combat and a single player experience.


As an Amazon Associate I earn from qualifying purchases.