Meguiar's Basic Headlight Restoration Kit Review: Upgrade Your Headlights for $15
You can upgrade your headlights for $15 and a little elbow grease, increasing your safety while driving at night and making your car look better at the same time. Cloudy headlights aren't just an eyesore to look at, they affect headlight performance.
Meguiar's Headlight Restoration Kit isn't just for car lovers that want to keep their ride in pristine condition, it's also for everyday drivers that want to see where they're going at night without paying a mechanic an outrageous amount to clean their headlights for them.
The kit exists because there are no safety features more important than headlights. A pair of clear headlights let you see things on the road that you wouldn't otherwise know were right in front of you. They act as casual visual aids for other drives too, alerting them to your car's presence around curves and in the distance.
If you have a car with cloudy headlights, the Meguiar's Headlight Restoration Kit will save you money and may even save you from an accident.
What Comes with the Kit
Meguiar's Headlight Restoration kits are simple. The company sells just three and which you purchase depends on how bad the headlights on your car are. Nearly opaque lens require the company's Heavy Duty Headlight Restoration Kit and the Two Step Headlight Restoration Kit is for headlights that still have some areas that aren't very cloudy. I tested the Meguiar's Basic Headlight Restoration kit because, though my six-year-old car's lights need polishing, I haven't let the problem get too bad. This kit costs just $14.99.
This basic kit comes with PlastX treatment, three sanding pads and a bright orange microfiber cloth. You must supply a cup of water, masking tape and a spray bottle to wet your headlights with. That these items aren't in the kit is somewhat disappointing, but not terrible. Not everyone has a spray bottle around the house; however, they aren't too expensive to buy.
Polishing Your Headlights
Any decent do-it-yourself kit breaks down its process into manageable, easy-to-understand steps. After all, polishing headlights isn't something that most people do every day. The Meguiar's Headlight Restoration kit has six steps, all of which are easy to follow.
I began by using painter's tape instead of masking tape to protect the areas around my car's headlights. While I carefully protected my car's finish, the sanding pads were soaking in a cup of water. The kit recommends the three pads stay in the water for one minute before you do anything with them.
After a minute passed, I used the pads to sand down both of my 2011 Ford Fiesta's headlights. Each pad has a number on it that corresponds to when you should use it. For example, you start by moving the #1 sanding pad along your moist headlight up and down. The instructions printed on the kit's black box provide details on which direction you sand in with each pad. The first pad is for sanding up and down, but later pads have you sand from left to right.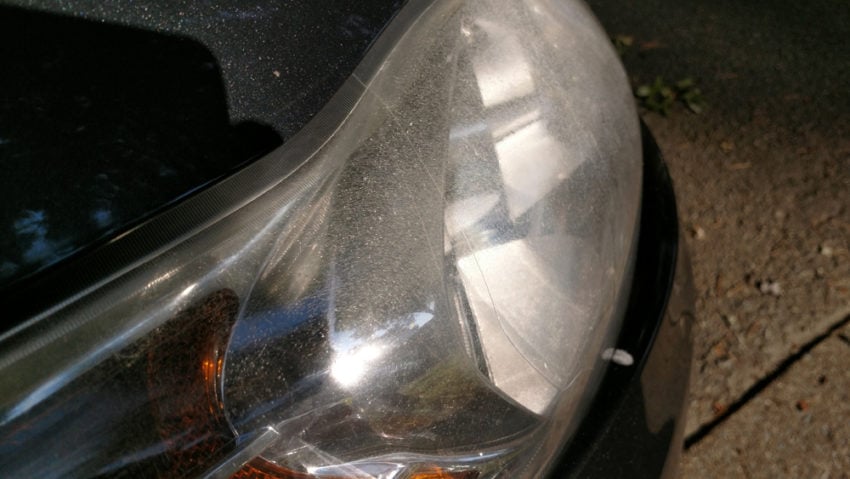 After you're done sanding, it's time to use the Plastx headlight polish and microfiber cloth to hide any imperfections in your lens and get headlights that look like new. The microfiber cleaning cloth keeps you from ruining your polished lens with towels that can leave residue behind. For all the things the kit doesn't include, it's a great thing that buyers do get this cloth.
About an hour after I'd started with the Meguiar's Basic Headlight Restoration Kit, I'd reached the last step. I used a second microfiber cloth not included with the basic kit to wipe away polish around the lens in and any areas I'd managed to go over the tape with the Plastix treatment.
Once I removed the painter's tape, I had a car with improved looks and clearer headlights than when I started. They didn't look as good as new headlights would have, but they were clearer and, therefore, safer to use when driving at night. Taking my car to a dealership for even a modest cleaning would have cost $69.99. The Meguiar's Basic Headlight Restoration Kit only costs $14.99.
Should You Buy?
If your car has cloudy and hazy headlights, don't take it to an auto shop to have them cleaned. First, try the Meguiar's Headlight Restoration Kits. The Basic Headlight Restoration Kit improved my headlights for just $14.99.
Will your headlights be in pristine condition after? Probably not, but you will notice that less light gets trapped inside them at night after using the sanding pads and Meguiar's Plastx polish compound, which is exactly the point.
You Need These 10 Must Have Car Features: Find Out Why
Smart Cruise Control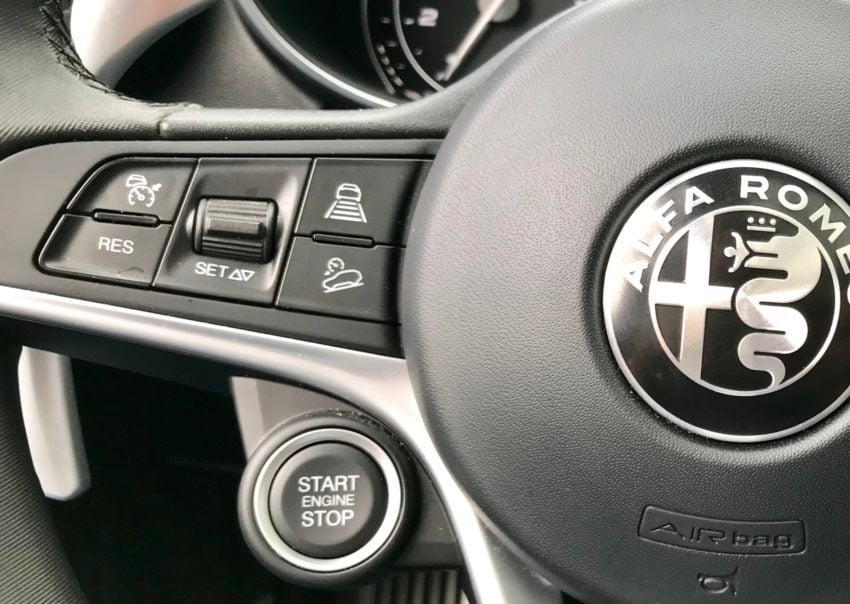 Do you hate constantly adjusting your cruise control, or giving up on cruise control because of traffic or due to a driver in front of you who keeps changing speed? You need a smart cruise control system.
Smart cruise control goes by many different names. You may see it listed as Radar Cruise, Adaptive Cruise or Intelligent Cruise control. Whatever it is called, it will allow you to set your cruise control and then stay with the flow of slower traffic.
Here's why we love it and why you need it. You get on the highway and set the cruise at 76 miles per hour. You also set the distance you want kept between you and the car in front of you. There are typically three or four settings so you can be close or keep a lot of space. Now you simply steer and your car will go 76 mile per hour when traffic allows it or there is no one in front of you. When someone is in front of you going 73 mph, the car automatically slows down to keep you the distance you choose from that car. This is indispensable in traffic and on long road trips.
Not all smart cruise control systems are the same. Some of work at all speeds, while others only work above a specific limit. Some systems can bring you to a complete stop in traffic and then restart without you needing to touch a pedal.
You can find adaptive cruise control on cars as cheap as $18,500 like the Toyota Corolla, and as an option on many cars below $30,000. Even on pricier cars you may need a higher trim level or special package to get this feature.