NBA Live 18 Demo Release Date & Details
Lovers of basketball games must choose between NBA Live 18 and NBA 2K18 this coming September. And the NBA Live 18 Demo release on August 11th could make that decision easier for some.
The NBA Live 18 Demo is a way to test NBA Live 18 before you buy it. NBA Live 18 doesn't have a release date yet, but we do know that it's stuffed with new features.
The One, the game's single player experience, will let you create a player that has the ball-handling style, looks and gear you want him too. When you've had enough of league games, you can take your character to The Streets and ball with other NBA Live 18 players and their custom characters. NBA Live 18 doesn't focus on just the men's league anymore. The game has a dedicated WNBA option for gamers that want to take control of their favorite women basketball teams.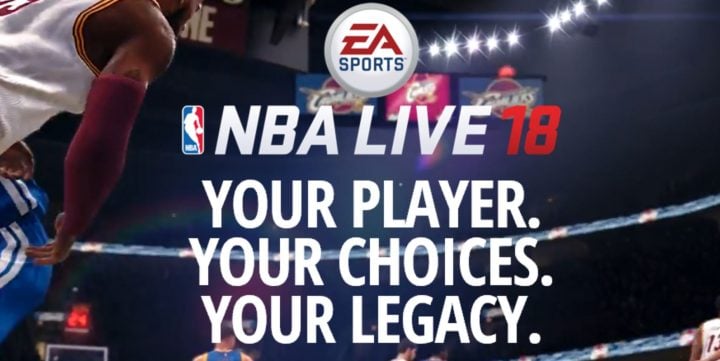 Read: NBA Live 18 Release Date, Details & Features
The NBA Live 18 Demo release will give Xbox One and PS4 owners a chance to try The One before they place a pre-order. Here's everything that we know about the special test.
NBA Live 18 Demo Release Date
The NBA Live 18 Demo release date is August 11th. On that day, EA will add the test to Xbox Live and PlayStation Network for all users to download and try on their system.
Electronic Arts hasn't confirmed a time for the release, just the date. If you're anxious to get the download as soon as possible, try checking the Xbox Store or PlayStation Store for it around 12 PM EST and 9 AM PST. Electronic Arts is based in California, so we could get our first news updates about the demo as the work day starts there.
The NBA Live 18 Demo is Free
The NBA Live 18 Demo is completely free. You don't need to pre-order a copy of the game to get a special code or purchase the game through the Xbox Store or PlayStation Store to get in.
Where to Get the NBA Live 18 Demo
The Xbox Store and PlayStation Store will both have the NBA Live 18 Demo for download on August 11th. You must download the files from there and install them on your system. You should expect this download to take around an hour or less, depending on the speed of your internet connection.
Be sure that you have a properly working high-speed internet connection. The files you need to enjoy the NBA Live 18 Demo will take a long time if you plan to share your smartphone's internet connection with your console to get them.
You can't get the NBA Live 18 Demo on a Windows PC because the final game is only for Xbox One and PS4 consoles. NBA Live 18 won't come to the Xbox 360 or PS3 either. EA stopped making Xbox 360 and PS3 versions of the game after NBA Live 10. 
Read: 5 Best PS4 Exclusive Games Coming in 2017
What's in the NBA Live 18 Demo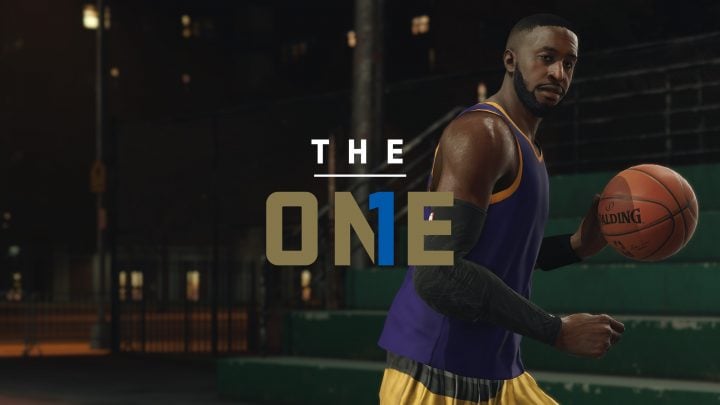 The NBA Live 18 Demo won't have everything that the final game has to offer. Think of it as a sampling for ball handling and the game's core features.
We know that The One is part of the free test because EA confirms that on the game's site. The One lets you create a character and customize him to your tastes. "Experience THE ONE for yourself August 11 with a free NBA Live 18 Demo," a message at the bottom of the official NBA Live website reads. The demo also includes a single Play Now match up that features the Golden State Warriors and the Cleveland Cavaliers. Timed live events award players with special gear for participating.
If you decide to play the demo, don't worry about investing time in recreating your character for the final game. Any NBA Live 18 Demo progress you make transfers to the final version of the game.
Read: NBA 2K18 Release Date, Features & Details
NBA Live 18 Companion App
You can prepare for the NBA Live 18 Demo now by downloading the NBA Live Companion app for iPhone and Android. Use this app to give the character you create in The One your facial features. You can fill in your character's basic biography with the companion app as well.
8 Best Free Xbox Games: January 2018
Warframe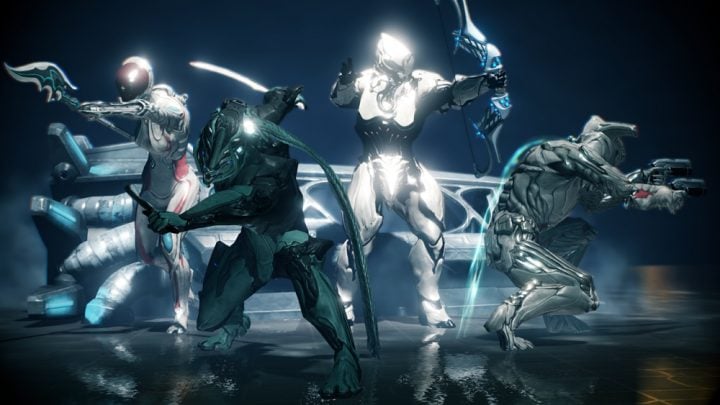 Many free-to-play games revolve around strategy or civilization building. Warframe is one of the free Xbox games that you can download now that doesn't. It's a third-person shooter.
The Tenno have just awoken after centuries of sleeping in stasis. Warframe takes its name from the suits that the Tenno use to do battle with the game's other races. There's the Greiner, who are clones of humans. The Corpus belong to a technology company with lots of robotic innovation at their disposal. Sentients consist of an alien race that's back to do battle.
Warframe features both player-vs-player combat and a single player experience.


As an Amazon Associate I earn from qualifying purchases.