NBA 2K18 Release Date, Features & Details
NBA 2K18 launches this fall, and there are plenty of reasons to get excited about the game already.
Since revealing the title, Visual Concepts and 2K Sports have shared lots of other details. NBA 2K18 will launch on the Xbox One, PS4 and the Nintendo Switch on the same day. There's a way for gamers to play days ahead of release, provided they are comfortable buying a little earlier. Shaquille O'Neal will act as the cover athlete for more expensive versions of the game. Kyrie Irving is the standard edition's cover star.
We also know that hardcore basketball game fans will have choices this year. Electronic Arts revealed NBA Live 18 this past June. The game has a revamped single-player experience, new pro-amateur play and upgraded graphics. A demo arrives before NBA 2K18 this August.
Slowly, we're learning everything about NBA 2K18. Here's a breakdown of what to expect when you pre-order, how to get the game early and what you get with each edition.
NBA 2K18 Release Date, Features & Details
NBA 2K18 Release Date & Cover Athletes
NBA 2K18 Early Tip-Off Weekend
New NBA 2K18 Features
Which Consoles Will Get NBA 2K18?
NBA 2K18 Deals
NBA 2K18 Pre-Orders
NBA 2K18 Gameplay & Screenshots
NBA 2K18 Soundtrack
NBA 2K18 Release Date & Cover Athletes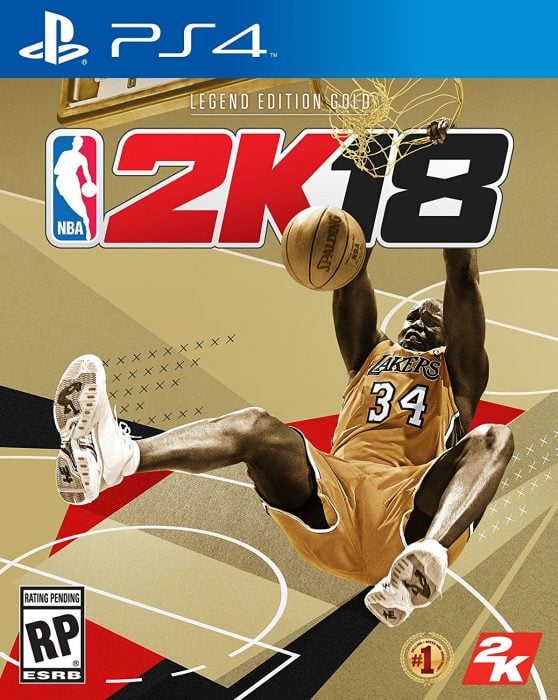 The NBA 2K18 release date is September 19th, 2K Sports confirmed recently. Gamers across all consoles will get the title on the same day. An aligned launch date is great for everyone. The entire community can trade tips on how to master new features and get the best cards in MyTeam.
Two of the game's cover starts are known. Shaquille O'Neal is the cover star for the Legend Edition and Legend Edition Gold versions of the game. Gamers that buy the Legends Editions get his gear for their MyPlayer character. Kyrie Irving is the cover star for the standard edition of the game.
We're still waiting for iPhone and Android release details. We don't know what new features the smartphone and tablet version of the game will get. 2K Sports hasn't revealed who will act as its cover star either.
NBA 2K18 Early Tip-Off Weekend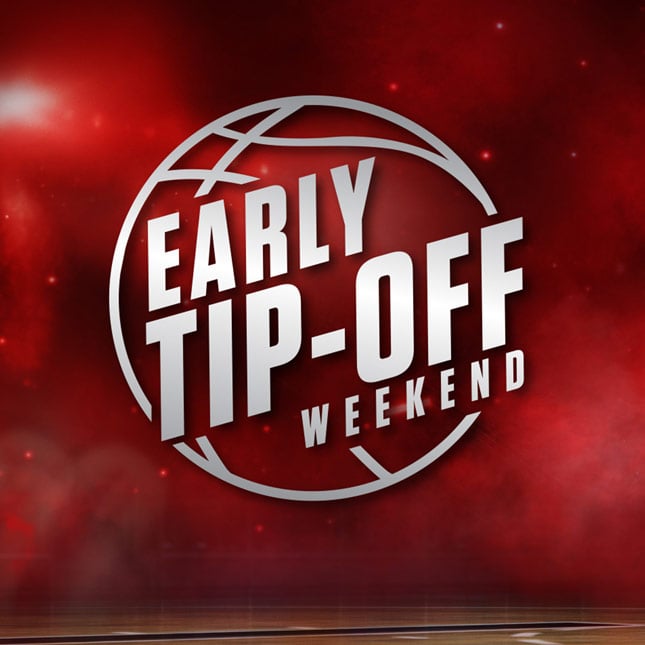 Early Tip-Off Weekend starts September 15th. That is four days before the game launches for users that don't pre-order. Unlike a demo, Early Tip-Off Weekend fully unlocks the game. You can play any game mode for as long as you want.

New NBA 2K18 Features
2K Games and Visual Concepts have not revealed any new features for the game yet.
We'll learn something about NBA 2K18 features when we learn who the producer for the title is. In the past, production credit has gone to culture figures that make a big contribution to the game's soundtrack or MyCareer. Aaron Covington wrote NBA 2K17's MyCareer story. That's why his name is on the game's cover. Artists Jay-Z and Pharrell made musical and design contributions to other versions of the game. The editions they received production credit for had new soundtracks and throwbacks to basketball culture.
Which Consoles Will Get NBA 2K18?
NBA 2K18 is coming to the Nintendo Switch. That release will include MyCareer and other must-have features, according to Nintendo.com. We're unsure of what other features the game will have because the console has less processing power than the Xbox One and PS4. Less power could force Visual Concepts to leave out some features.
Xbox One and PS4 gamers will get the game. However, we're not sure if users can expect better visuals on the Xbox One X and PS4 Pro. NBA 2K17 was one of the first games to support enhanced color contrast on the Xbox One S with HDR.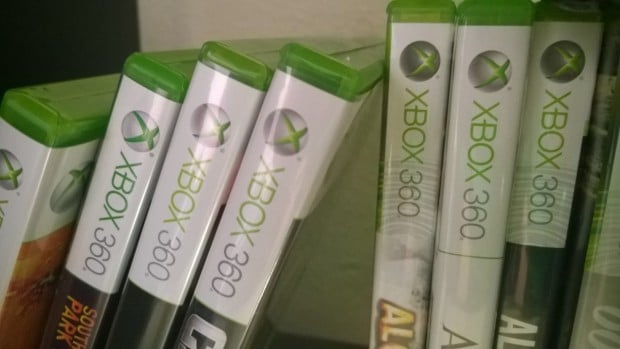 Read: 15 Exciting Nintendo Switch Games for 2017
Xbox 360 and PS3 will get their own versions of the game, but you may want to avoid buying them. Some sports games only have new features on Xbox One and PS4. That could happen with this title.
Deals and Trade-In Offers for NBA 2K18
There are some NBA 2K18 deals available already. Amazon Prime and Best Buy Gamers Club Unlocked subscribers get a discount on the game when they pre-order today. Those services offer 20% off any new games you buy on a disc.
More deals are coming. GameStop boosts trade-in values on older titles when shoppers purchase something new. Target and Best Buy sometimes give users store credit for placing a pre-order with them. Expect more news on deals this August.
NBA 2K18 Pre-Orders
Amazon, Best Buy and GameStop have all opened up NBA 2K18 pre-orders. Buying now guarantees you access to the game's Early Tip-Off Weekend. You can also pre-order a digital copy of the game from the PlayStation Store and Xbox Store.
Read: NBA 2K18: Which Edition to Buy?
NBA 2K18 Standard Edition – $59.99
The Standard Edition of the game includes 5,000 in Virtual Currency, 10 MyTeam Packs and MyPlayer apparel.
Buy NBA 2K18 Standard Edition on Amazon 
NBA 2K18 Legend Edition – $99.99
NBA 2K18 Legend Edition comes with 100,000 in Virtual Currency, 20 MyTeam Packs, Shaq Attaq shoes, Shaq nickname jersey and Shaq championship ring.
Buy NBA 2K18 Legend Edition on Amazon 
NBA 2K18 Legend Edition Gold – $149.99
Legend Edition Gold is the most expensive version of the title that gamers can buy. It has 250,000 in Virtual Currency and 40 MyTeam Packs. MyPlayer items include Shaq Attaq shoes, a rookie Shaq jersey, Shaq t-shirt, Shaq nickname jersey, Shaq championship ring, 5 Mitchell & Ness Shaq jerseys. 2K Sports will announce more MyPlayer character items for this version of the game soon.
Buy NBA 2K18 Legend Edition Gold on Amazon 

NBA 2K18 Gameplay & Screenshots
NBA 2K18 gameplay and screenshots should surface soon. 2K Games and Visual Concepts begin posting blogs with detailed breakdowns of each game's new features during the summer, usually.
The NBA 2K18 Soundtrack
2K Games revealed the NBA 2K18 soundtrack on July 22nd, and it consists of as many old classic hip-hop songs as it does recent songs from lesser known artists. Players can expect tracks from Drake, Puff Daddy and Naughty By Nature. As with previous games, this is the music that will play in the background in MyCareer and menus when playing an exhibition game.
Normally, the developer reveals who curated each game's playlist, but it hasn't done so this time. Music directors inside the studio could have curated the tracks instead of handing it off to someone from within the music industry. It's also possible that 2K Games is withholding the artist's name for a bigger reveal closer to the NBA 2K18 release date.
Feel So Good – Mase
Gonna Make You Sweat (Everybody Dance Now) – C + C Music Factory
Hip Hop Hooray – Naughty By Nature
I Can't Drive 55 – Sammy Hagar
Jungle – X Ambassadors feat. Jamie N Commons
Pour Some Sugar on Me – Def Leppard
Put Your Hands Where My Eyes Could See – Busta Rhymes
Shook Ones Pt. II – Mobb Deep
Sirius – The Alan Parsons Project
So Fresh, So Clean – Outkast
The Walker – Fitz & The Tantrums
The Zoo – Scorpions
They Reminisce Over You – Pete Rock & CL Smooth
Victory – Puff Daddy feat. Notorious BIG & Busta Rhymes
'93 Till Infinity – Souls Of Mischief
All Of Me – Big Gigantic feat. Logic & Rozes
Am I Wrong – Anderson Paak feat. Schoolboy Q
Birdwatching – The Shelters
Can't Have – Pitbull feat. Steven A. Clark & Ape Drums
Comin Out Strong – Future feat. The Weeknd
Conrad Tokyo – A Tribe Called Quest
Deep End (Tarro Remix) – They
Do What I Want – Lil Uzi Vert
Don't Threaten Me With A Good Time – Panic At The Disco
HTP – Vintage Lee
Humble – Kendrick Lamar
Know The Ledge – Eric B. & Rakim
Let It Fly – Johnny Stephene
Living Like Khaled – Cousin Stizz
Nas Is Like – Nas
No Lie – Sean Paul feat. Dua Lipa
Portland – Drake ft. Quavo & Travis Scott
Shock Horror – Shy Luv
Slam – Onyx
Stand Back – PnB Rock / A Boogie Wit Da Hoodie
Victory – Joey Bad
Wasatch Front – Dame DOLLA
Wrote My Way Out – Nas, Dave East, Lin-Manuel Miranda, & Aloe Blacc
Hush – Linda Lind
Aurora – RL Grime
1984 – Salmo
4 Vérités – Take A Mic
Chantaje – Shakira feat. Maluma
Cult – Emiskilla
Feel It – GTA & What So Not feat. Tunji Ige
Fever – Roosevelt
Human (Rudimental Remix) – Rag' n' Bone Man feat. Rudimental
Tokyo Drift – Woodie Smalls
U Don't – Double K
8 Best Free Xbox Games: January 2018
Warframe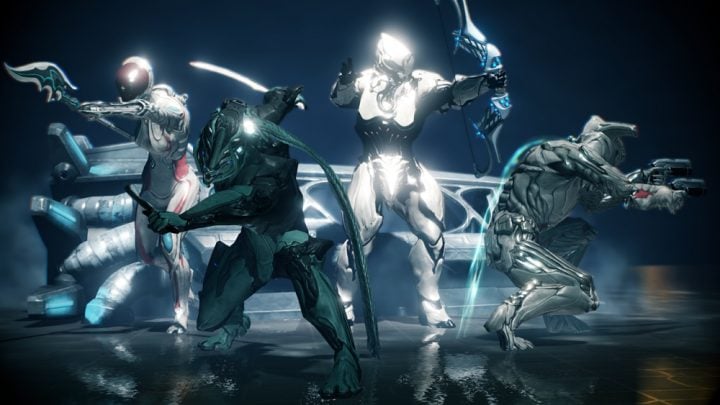 Many free-to-play games revolve around strategy or civilization building. Warframe is one of the free Xbox games that you can download now that doesn't. It's a third-person shooter.
The Tenno have just awoken after centuries of sleeping in stasis. Warframe takes its name from the suits that the Tenno use to do battle with the game's other races. There's the Greiner, who are clones of humans. The Corpus belong to a technology company with lots of robotic innovation at their disposal. Sentients consist of an alien race that's back to do battle.
Warframe features both player-vs-player combat and a single player experience.