NBA Live 18 Pre-Orders & Deals
EA's NBA Live 18 launches on Xbox One and PS4 on September 15th, and it will be a big release for two reasons. First, gamers can save a ton by placing NBA Live 18 pre-orders. Second, the game will offer an unexpected alternative to NBA 2K18.
If you're a basketball game lover, there are reasons you'd want to place an NBA Live 18 pre-order besides a discount. NBA Live 18 features an all-new story mode, called The One. This mode follows your custom character's rise to NBA superstar. When you're ready to step away from the professional league and ball in other localities, there's The Streets mode. Your reputation in pickup games in The Streets changes your character's profile in The One. Also, all the WNBA's teams and superstars are available in the game's new WNBA mode.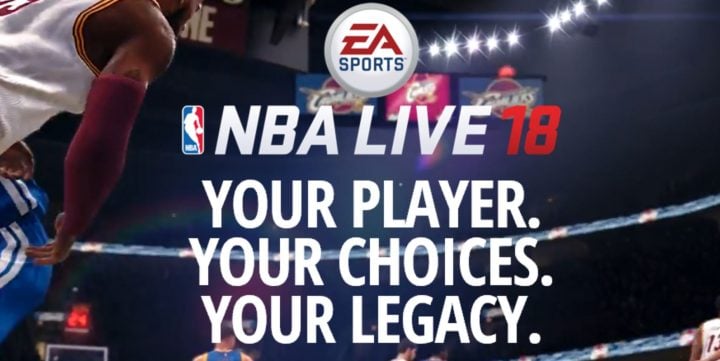 Read: NBA Live 18 Release Date, Details & Features
NBA Live 18 pre-orders have started at GameStop, Best Buy and Amazon. There aren't many special editions or extras available, but that doesn't mean buying the game and saving as much as you can is simple. Use this guide to help you navigate NBA Live 18 pre-orders.
NBA Live 18 Pre-Orders & Deals
NBA Live Editions
NBA Live Pre-Order Extras
NBA Live Deals
NBA Live 18 Editions
Choosing which version of NBA Live 18 to buy is straight forward. You only need to decide which console you want the game on because NBA Live 18 is only coming to the Xbox One and PS4. There aren't any special editions with character gear and in-game currency.
The Xbox One and PS4 each get a physical and digital version of the game. Neither unlocks something that the others don't, and each version of the game will cost $59.99 on launch day.
Which version of the game you should buy depends on the console you own and whether you like to trade your games for discounts. If you do trade your games, buy a physical copy of NBA Live 18 at GameStop, Best Buy or Amazon. Otherwise, purchase a digital copy of NBA Live 18 from the Xbox Store or PlayStation Store.
NBA Live 18 Pre-Order Extras
NBA Live 18 pre-orders don't come with exclusive items as a thank you for gamers buying early. Instead, early buyers get a massive discount on both physical and digital copies of the game.
After release, NBA Live 18 will cost $59.99, however, it's available to anyone for $39.99 before then. Electronic Arts says that Xbox One owners with an EA Access subscription can stack this discount on top of the 10% percent discount that they receive on EA's digital games through the Xbox Store. That brings the game down to $35.99. PS4 owners can't get the additional savings because EA Access isn't available on PlayStation.
Read: Is EA Access on Xbox One Worth Buying?
Unlike most games, anyone with an Xbox One, PS4 and multiplayer subscription can download NBA Live 18 demo without a pre-order.
NBA Live 18 Deals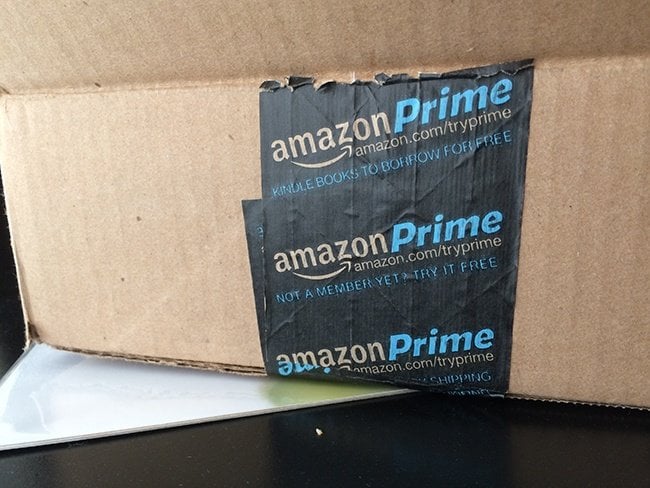 Two NBA Live 18 deals are available for shoppers that want a physical copy of the game.
Amazon Prime members get a 20% discount on every physical game that they pre-order or purchase a just after release. This deal could bring down the price of NBA Live 18 even more. Right now, Amazon is not taking NBA Live 18 pre-orders, but they should start soon. Amazon Prime costs $99.99 a year or $10.99 a month.
Best Buy Gamers Club Unlocked shoppers also get a 20% discount when they pre-order a game, bringing the cost of NBA Live 18 to $47.99 before taxes. A Gamers Club Unlocked subscription costs $29.99 for two years.
Finally, you can increase your savings at GameStop, Best Buy and Amazon by trading in your older games toward the cost of NBA Live 18. The amount of savings you get depends on how much the old games you trade in are worth. For example, Call of Duty: Infinite Warfare is worth $8.80 at GameStop.
NBA 2K18 Features: 8 Reasons to Upgrade
More Realistic Player Movement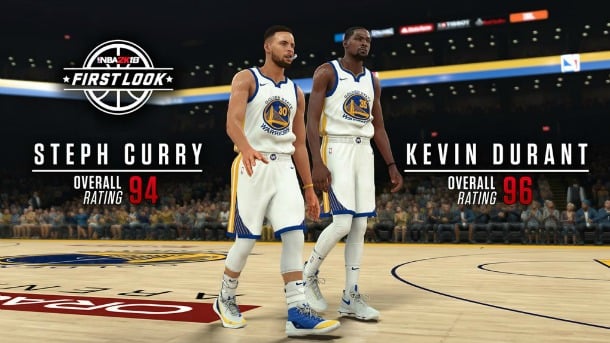 Speaking to Game Informer, NBA 2K18 gameplay director Mike Wang says that players can expect this year's title to have a lot less animation in it.
"We've been accused of being animation heavy at times, and this year we've done a good job of making the game feel like you are in complete control," Wang told the outlet in August.
The new physics system takes height, weight, acceleration and speed of each player into account before it renders any animation. That way, players react the way that you expect them to. It also means that transitioning for a layup or dunk is less jarring.
The NBA 2k18 images here are from GameInformer, to which 2K games shared new NBA 2K18 details.