NBA Live 18 Release Date, Details & Features
The NBA Live 18 release will give Xbox One and PS4 gamers a second way to play as their favorite basketball teams this September.
Though NBA 2K18 is the go-to game for many players, Electronic Arts is promising new features, experiences and refreshed rosters for those willing to try NBA Live 18. The One is a new mode that lets gamers create their own player and focus on his career. The decisions they make off the court change their player's prospects and reputation. Another mode, called The Streets, lets gamers use their custom character against real-world NBA stars at real-life courts.
NBA Live 18 launches on September 15th. Here is everything you need to know about the upcoming basketball game, its pre-orders and how you can try it before you buy it.
NBA Live 18 Release Date, Details & Features
NBA Live 18 Release Date
NBA Live 18 Gameplay
NBA Live 18 Features
NBA Live 18 Pre-Orders
Free NBA Live 18 Demo
NBA Live 18 Release Date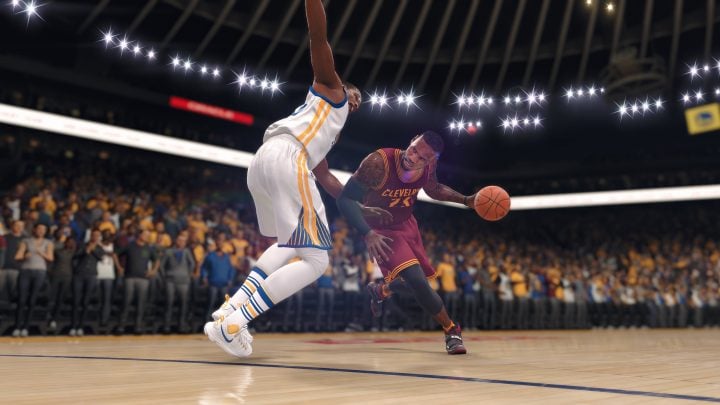 The NBA Live 18 release date is September 15th. EA revealed that in a press release just before the NBA Live 18 demo arrived on Xbox One and PS4. The game isn't coming to the Nintendo Switch, Xbox 360, PS3 or PCs.
NBA Live 18 Gameplay
A video from this year's EA Play event at the Electronic Entertainment Expo provides a brief look at what EA has planned for the entire game. It begins with brief looks at The One, The Streets and The League. A few glory shots of dunks and dribbles give you a taste of the game's graphics. We see some player customization, play style and skill options at the end.
Gamers that attended EA Play 2017 recorded footage of the game that's just surfacing on YouTube. Shakedown2012's video showcases the graphics and mechanics for The Streets. A brief look at Archetype, Traits and Unlocks reveal some of the game's character customization.
We know NBA Live 18 has improved one-on-one controls, a refreshed dribble system, improved player movement and better transitions.  A YouTube video that focuses on Drew League Gameplay showcases these features. Drew League gives gamers a place to test their skills without playing an official NBA team.
NBA Live 18 Features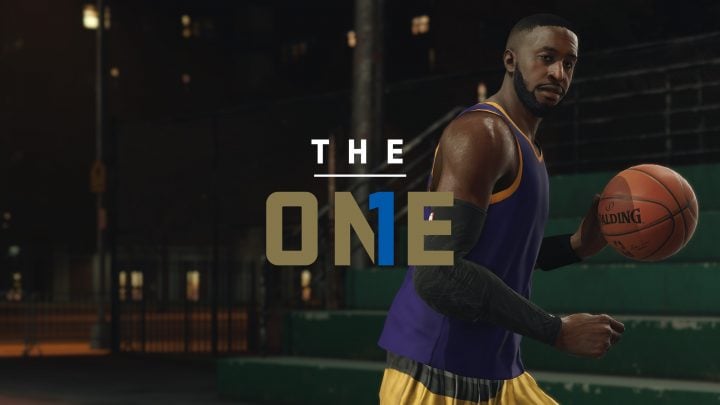 NBA Live 18 has new features for single player and multiplayer lovers.
The One is EA's name for the new career system. This area has two modes of its own, The Streets and The League. Gamers get single and multiplayer gameplay within the mode, but it focuses on each player's custom character. Gamers can customize their character's gear, traits, play styles and abilities.
The Streets is for unofficial pick-up games. These pickup games have 5 players on each team taken from real-life NBA teams. Because they aren't league games, sessions in The Streets take place outside league arenas. Court locations include California's Venice Beach and New York City's Rucker Park. A Pro-Amateur Mode in The Streets lets players compete against professionals for lower-stakes than league games. Popularity in The Streets influences how a custom character gets treated in The League, EA says.
NBA Live 18's cooperative play, single player and online multiplayer have Live Events. Competing in Live Events gets gamers rewards for their custom player. EA will hold Live Events all year.
Franchise Mode lets gamers draft and trade their favorite athletes to get the best squad possible.  It's not clear how deep the customization goes beyond that.
For the first time, the WNBA will feature heavily in an NBA Live title. NBA Live 18 will have every WNBA team in a dedicated experience, called WNBA Play Now. This mode lets gamers play online against each other with the league's current teams. EA says that it has started scanning the WNBA's biggest stars for inclusion in the game, just like it does NBA players.
NBA Live 18 Pre-Orders
NBA Live 18 pre-orders are available at GameStop, Best Buy and Amazon. There are no special editions of the game, and James Harden of the Houston Rockets is the title's cover star.
Read: NBA Live 18 Pre-Orders & Deals
Pre-ordering the title doesn't get shoppers any in-game currency or special items. Instead, they get a $20 discount that brings the game's true cost down to $39.99. This discount applies to both physical and digital copies of NBA Live 18. It can be combined with the 10% digital download discount that EA Access subscribers get on Xbox One.
Free NBA Live 18 Demo
The free NBA Live 18 demo gives everyone with an Xbox One, PS4 and a multiplayer subscription an opportunity to play.
Read: NBA Live 18 Demo Release Date & Details
The demo launched on August 11th, 2017, and it includes the opening minutes of The One single-player campaign, a Play Now match between the Golden State Warriors and the Cleveland Cavaliers, and timed live events that award character gear. Progress in The One carries over to the final game.
8 Best Free Xbox Games: January 2018
Warframe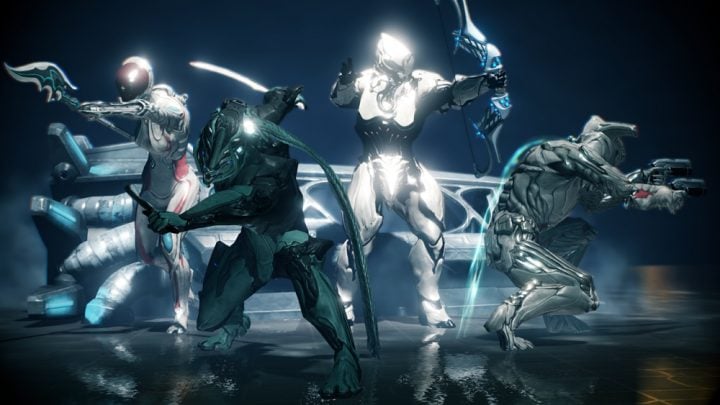 Many free-to-play games revolve around strategy or civilization building. Warframe is one of the free Xbox games that you can download now that doesn't. It's a third-person shooter.
The Tenno have just awoken after centuries of sleeping in stasis. Warframe takes its name from the suits that the Tenno use to do battle with the game's other races. There's the Greiner, who are clones of humans. The Corpus belong to a technology company with lots of robotic innovation at their disposal. Sentients consist of an alien race that's back to do battle.
Warframe features both player-vs-player combat and a single player experience.