9 New iOS 11 Features We Want
Here are the iOS 11 features that we want to see when Apple announces iOS 11 at WWDC in June or when the iPhone 8 and iOS 11 release date arrive later this year.
Despite many advances in the iPhone software, there are still many ways Android beats the iPhone, and iOS 11 could change that. After using the iPhone 7, Samsung Galaxy S8 and the LG G6 we've come away with a wishlist of new iOS 11 features that we hope Apple adds this year.
We will learn a lot about the new iOS 11 features at WWDC in early June, so there isn't much time left to wait until we learn about new iPhone and iPad features for 2017. Apple traditionally announces most of the new features in June and holds over some surprises for the fall.
iOS 11 features typically don't arrive on all devices in the same manner, so there is a good chance that some of these new iPhone features will only arrive on the iPhone 7 and iPhone 7 Plus and newer devices.
Thanks to leaks and to other sources we know some potential iOS 11 features that we will see later this year, but this is mostly a wishlist of features we want to see on the iPhone and iPad in 2017.
New iOS 11 Emoji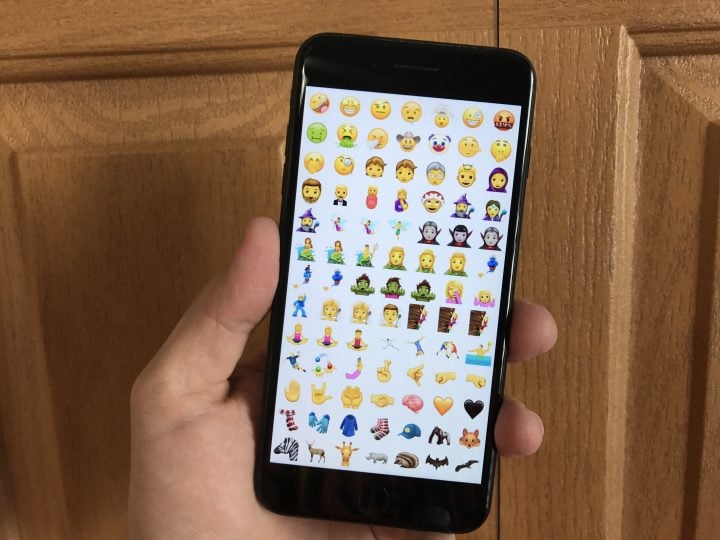 Every summer there are new Emoji confirmed, and soon after we get new iPhone emoji. This year we are looking forward to new iOS 11 emoji coming in the fall.
Apple traditionally adds new emoji to the iPhone and iPad with iOS updates. Sometimes these are smaller updates and other times it makes more sense to hold off until a major update.
With an iOS 11 beta expected in June and 69 new emoji coming with Unicode 10 in 2017 it makes sense that we will see new iOS 11 emoji instead of a special iOS 10.3.3 or iOS 10.4 update to add new emoji.
While we have Bitmoji and plenty of emoji already, this is something we want to see come with iOS 11 especially since they are making their way into our lives more every day.

This article may contain affiliate links. Click here for more details.