Madden 18 vs Madden 17: 11 Exciting New Madden 18 Features
Madden 18 Fixes & Changes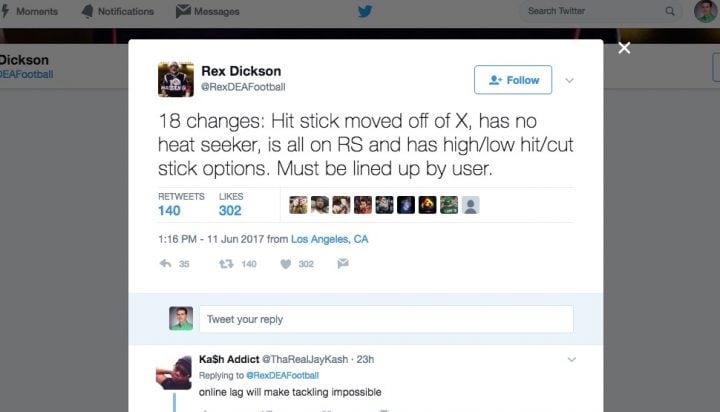 EA is fixing some Madden 17 problems and upgrading the new Madden release.
One of the biggest updates and fixes is to the diving tackle. Clint Oldenburg of EA confirms that EA fixed the diving suction tackle in Madden 18. Additionally, Rex Dickson of EA shares changes to the Hit Stick in Madden 18.
Hit stick is no longer on X. You need to line it up with the right stick and there is no heat seeker. This means a lot of the tackling skills will come from your abilities, not the computer's ability to set it all up for you.
Connected Franchise Mode players will be happy to know that off ball injuries are in Madden 18.