New Schlage Sense Alexa Skill Makes Managing Your Smartlocks Easy
With its new Schlage Sense Alexa skill, lock maker Schlage is adding Alexa voice commands and support for the personal assistant's most exciting new feature just as a new generation of Echo devices are arriving on doorsteps.
Schlage announced the new Smart Sense Alexa skill this week. The free skill works with the Schlage Sense Deadbolt locks that the company already sells in trims and styles designed to fit every home.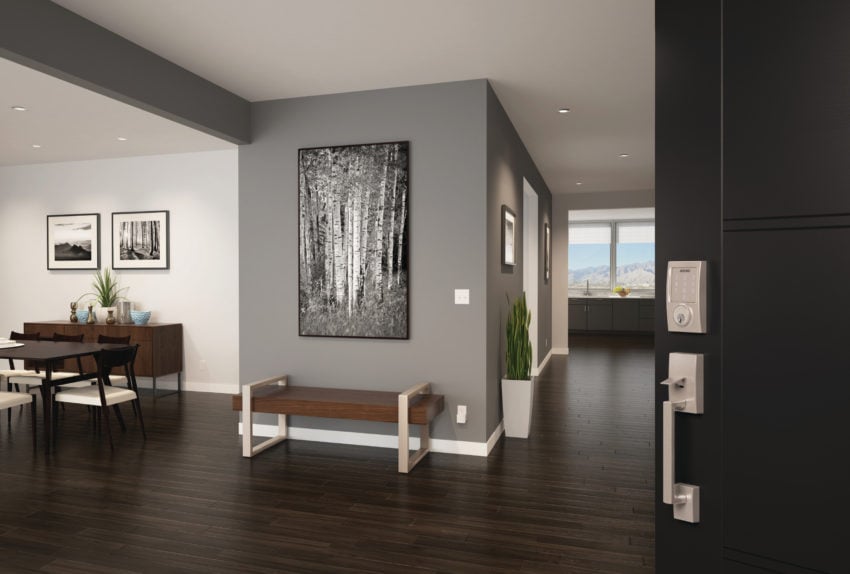 Read: 50 Exciting Things You Can Do With Alexa
Once you've set up the Schlage Sense Alexa skill, you can communicate with your door locks using Alexa voice commands. Ask Alexa if the door is locked and she will get you an answer. You can ask her to lock or unlock the door. If voice commands aren't convenient for you at the time and you have your phone nearby, you can manage your Schlage Sense Smart Deadbolts through Amazon's Alexa app or the company's dedicated apps for iPhone and Android.
Voice commands are essential for any Alexa Skill, but Schlage is taking things a bit further. Routines allow Alexa to do more than one thing with a simple voice command. Developers and hardware makers have had access to the feature for a while, but few have taken advantage of it.
Read: The Best Smart Home Products
The Schlage Sense Alexa Skill fully supports Routines. Because of this, you can tell any Amazon Echo in your home "goodnight" and have Alexa lock every door. Things get even cooler when you pair the Schlage Sense Smart Deadbolt with smart lightbulbs. A simple "good morning" command could unlock your front door and turn on your kitchen lights.
Read: Which Amazon Echo Should You Buy?
All told, these features make [easyazon_link identifier="B00YUPE85Y" locale="US" tag="gbm-ea-20″]Schlage Sense Smart Deadbolts[/easyazon_link] an even more attractive smartlock option than they already were. Each has an illuminated touchscreen so that anyone can enter with just a PIN code. The Sense Smart Deadbolt also has built-in sensors that alert users when someone has broken in and integrates with Apple's HomeKit app for iPhone and iPad. Amazon sells the [easyazon_link identifier="B00YUPDUYE" locale="US" tag="gbm-ea-20″]Schlage Sense Smart Deadbolt[/easyazon_link] for $200.

As an Amazon Associate I earn from qualifying purchases.