Nintendo Switch Deals: Where and How to Save On Your New Console
Video game publisher, developer and console maker Nintendo has a lot riding on the release of its Nintendo Switch console. The Nintendo Switch is a new kind of gaming device, an all-in-one system that allows you to play the company's blockbuster titles at home and abroad. Pre-orders began for the system on January 13th, but only now are we starting to see any kind of Nintendo Switch deals.
Arriving on March 3rd, the Nintendo Switch will be one of the more expensive purchases gamers make this calendar year. The console itself will cost $299, which was around what industry watchers expected. Two JoyCon controllers, a power adapter, a JoyCon grip for those JoyCon controllers and a dock for pairing the console with a television set are all included.
What industry insiders weren't expecting was Nintendo to not include any games with the system at all. Shoppers will need to add a game to play to their shopping carts for release, plus other accessories. A JoyCon Grip that recharges the JoyCon controllers isn't included. Hence the importance of Nintendo Switch deals.
Read: Nintendo Switch Release Date & Price
Here's the Nintendo Switch deals we're seeing, and how you can use them to your advantage to save big on the new console.
Nintendo Switch Deals: Trade-Ins
The easiest way to save on your Nintendo Switch purchase is through trade-ins, of course. Two major stores, and one online retailer offer reliable ways to sell of your old hardware and games to finance the purchase of new software and games.
50% More Trade-In Value at GameStop
GameStop is boosting trade-in value by half for those that sell them their games and consoles towards the pre-order of a Nintendo Switch. To be clear, this boost is only for those that have a Power Up Rewards Pro membership. All other shoppers can expect a 40% bump in trade-in value.
[ Find Out More About this Nintendo Switch Deal at GameStop ]
Both Best Buy and Amazon offer video game and electronics trade-in programs that get you credit towards other purchases. Unfortunately, neither are boosting trade-in values like GameStop is. As such, you stand to save a little, but not as much as you would if you took advantage of GameStop's deal. Amazon Tech Trade-In offers immediate savings on games that you have yet to send in, making the purchasing process a bit easier.
Read: How to Find the Nintendo Switch in Stock
Nintendo Switch Deals: Bundles
GameStop is also at the forefront of Nintendo Switch Bundles. The company is taking the liberty of packaging the console with games and some accessories of on its own. There are three bundles in all, the Comprehensive Bundle, Ultimate Bundle and Starter Bundle.
For now, stay away from these. At least, on the surface they don't seem to offer any real savings as much as they make it easier to get everything you may want in a single purchase. Though admirable, you're not saving any money.
Nintendo Switch Deals: Memberships
Two membership programs have gained a reputation for letting users get deep discounts on new or recently released titles. Though they won't save you money on the Nintendo Switch outright, everyone needs a game. They'll offer discounts on whatever title you decide to buy with your Nintendo Switch.
Best Buy Gamers Club Unlocked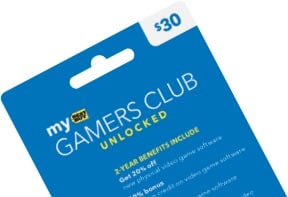 Best Buy's Gamers Club Unlocked offers 20% off the cost of new video games, plus discounts on electronic guides and a 10% trade-in bonus on whatever you sell to the stores to finance your next purchase. The service, which costs $30 for two-years, could more than pay for itself in discounts for Legend of Zelda: Breath of the Wild, 1-2 Switch, Skylanders Imaginators and other releases coming to Nintendo Switch soon.
[ Learn More About Gamers Club Unlocked ]
Amazon Prime Games
Amazon Prime is the other major subscription service that discounts titles that only recently launched or you decided to pre-order ahead of release. Anyone with a membership gets 20% off the cost of physical titles, including games like Mario Kart 8, Splatoon 2, Legend of Zelda Breath of the Wild and 1-2 Switch.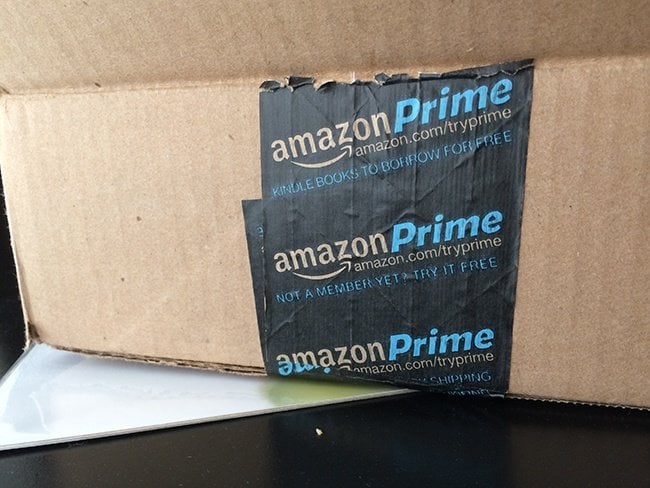 To be clear, this is a perk of the existing Amazon Prime membership service, not a separate offering. Amazon Prime also gets you access to the company's video streaming catalog, music streaming catalog, book rental service and free two-day shipping. Amazon Prime costs $10.99 a month or $99.99 a year.
[ Learn More about Amazon Prime Games ]
Presumably, we'll start to hear a lot more about Nintendo Switch deals this summer once the initial flurry of early adopters pick up their console and Nintendo looks to build momentum going into the console's first holiday season. Some are betting that savings comes in the form of new bundles that offer a game to shoppers at no additional cost. What we're not expecting is a significant price drop.
10 Best 2017 Nintendo Switch Games Coming
Sonic Forces
Featuring three protagonists, Sonic Forces will offer platforming and an all-new story when it arrives on video game consoles – including the Nintendo Switch – in 2017.
We know that Sonic Forces lets gamers create their own characters. Players must base this character on one of seven different classes that come with their own advantages and abilities. Sonic Team calls these custom characters "Avatars," and there are hundreds of cosmetic items for Sonic Forces players to add some style to their creation.
You can skip the custom character mode and enjoy two generations of Sonic game play: 2.5D and 3D. The 2.5D mode offers the classic side-scrolling Sonic experience from your childhood. 3D Mode plays more like Sonic Unleashed. All game worlds and characters are three-dimensional, just like they would be in a modern game.

As an Amazon Associate I earn from qualifying purchases.