How to Find the Nintendo Switch in Stock
Finding the Nintendo Switch in stock to play Splatoon 2 and Arms is incredibly difficult. Don't fret though, with the right strategy you and your family could have a Nintendo Switch of your own in no time at all.
Tutorials on how to find the Nintendo Switch in stock are necessary because Nintendo has a long reputation of being very bad with new hardware launches. The Wii remained sold out for months. The Wii U didn't sell well, but Nintendo even had trouble keeping it in stock early on. 2016's NES Classic console was notoriously hard to find.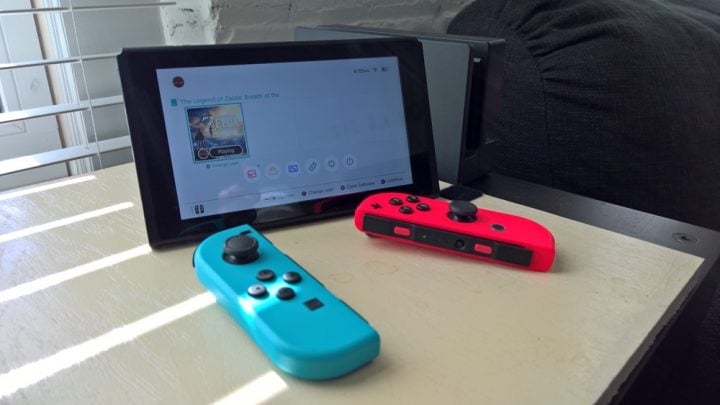 Read: Nintendo Switch Buying Guide: Bundles, Games & Accessories
Nintendo expanded production of the console to meet demand recently. For shoppers, that means the stores and sites they visit the most are getting Nintendo Switch consoles more often than they were in the days following release. Unfortunately, they just aren't staying on shelves very long.
Use these links and tips to find the Nintendo Switch in stock before Super Mario Odyssey, Arms and Splatoon 2 arrive later this year.

Target, Amazon & Best Buy
Finding a Nintendo Switch in stock at a retail store or retail website is still hard right now. They're getting new units often, but gamers are quickly snatching them up. Create a reminder on your phone to check stock at these stores and websites every day.
Read: Nintendo Switch Pre-Orders Breakdown: What You Need to Know
How to Find the Nintendo Switch in Stock: Tracking Tool
Read: 3 Reasons to Buy a Nintendo Switch, 2 Reasons Not To
The easiest way to find the Nintendo Switch in stock at any retailer is to use NowInStock. The site links you directly to the listings of a half-dozen retailers. It is updated multiple times a day too, meaning you can use the site to see if your favorite stores have the Nintendo Switch in stock before you leave home and when you return from work or school.
eBay, Craigslist & Other Resellers
Lots of enterprising users placed a Nintendo Switch pre-order so that they could resell later. If you're desperate to play Nintendo's latest games as soon as possible, you can purchase the console from these resellers. Expect to pay more for a Nintendo Switch when buying from someone that's reselling. Sellers know that the console is difficult to get. They're using that demand to justify big markups on the Switch.
A quick check of your local Craigslist site should yield a few units selling for around $500. Don't use PayPal or wire money to anyone. Meet them in a public place to make your exchange.
eBay has users offering up their Nintendo Switch to the highest bidder too. There, the consoles are selling for as high as $650 with the site's Buy It Now option. Plan on spending a little more at the site. Bidding wars could push prices to new highs.
Nintendo says that it plans to sell millions of the Nintendo Switch consoles before the end of its fiscal year. Even if you can't find a Nintendo Switch in stock now, you could find one soon.
12 Amazing Nintendo Switch Features You'll Love
Play Games on the Nintendo Switch in the Living Room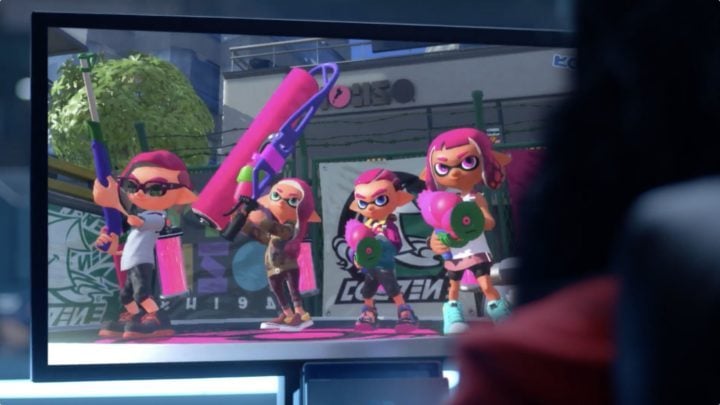 When docked, the Nintendo Switch allows anyone to play their video games on a high-definition television. In that way, the device is every bit the replacement for the Nintendo Wii U that we were expecting. Nintendo even describes it as a home entertainment console in its marketing materials.
At first glance, the Nintendo Switch almost looks like a tablet with controller surfaces at the end – sort of like the current Wii U GamePad. Things can change quickly, though.
Nintendo calls the attachments at each end of the device Joy Cons, short for Joy Controller. Each Joy Con has four sets of face buttons, a bumper and a joystick. Gamers can leave the Joy Cons attached to their Nintendo Switch or detach them later on.
In this mode, you can remove the Joy-Con Controllers from the sides of the console and dock them with the Nintendo Switch Joy-Con Grip. You can also pick up the Nintendo Switch Pro Controller for this mode and leave your Joy-Cons in place.

As an Amazon Associate I earn from qualifying purchases.