Nintendo Switch Pre-Orders Breakdown
The impending Nintendo Switch release feels more real than it ever has before. Late this evening, Nintendo finally revealed more about the living room and portable gaming console coming soon to stores everywhere. Even Nintendo Switch pre-orders are almost here.
First and foremost, the Nintendo Switch is a replacement for the ageing Nintendo Wii U. When docked, the Switch will output to a television set like any other video game console that came before it. It's when users need to get up and go that they'll realize just what a major departure from the norm the Switch is. Removing the console from its base switches it into a mobile mode. Users need only add two Joy Con controllers on either side of the device's screen and they can keep playing away from their television set.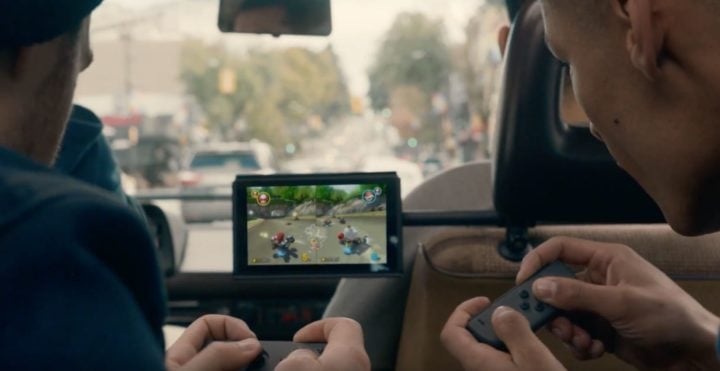 Read: Nintendo Switch Release – What it is and What We Know
Here's what you need to know about Nintendo Switch pre-orders, and why it's best that you get your debit or credit card ready as soon as possible to get your device reserved.
Nintendo Switch Pre-Orders: Price and Bundles
The key to any successful video game console launch are pricing and bundles. If the console price is too high, enough casual users won't be willing to make an investment. If they stay behind, developers don't have a large enough base to make the games that they develop for a platform profitable. Bundles offer a way for console makers to defray some of the cost in adopting a new video game console. A perfect example of both of these things working against a console is Microsoft's Xbox One and the Sony PlayStation 3. The PlayStation 3 had a high price tag because of the Blu-Ray player Sony insisted on it including. The Xbox One only came with a Kinect sensor at launch, boosting the price by $100, supposedly.
Nintendo seems to have learned from Microsoft and Sony's mistakes. The Nintendo Switch will cost $299.99 in the United States. 
Nintendo Switch Pre-Orders: Nintendo Switch Release Date
Originally, Nintendo expected to have the Nintendo Switch release date sometime within 2016. Delays in launch titles caused the company to delay its efforts. By late 2016, Nintendo had a rough time frame of March 2017, but didn't say what day.
The Nintendo Switch will arrive on store shelves March 3rd in the United States.
The company may have missed the 2016 holiday shopping season, but it'll now have the rest of the year to work out kinks and get ready for the next massive giving season. What's more, the spring isn't as usually stuffed with game releases and console updates as the fall is. Nintendo should be able to easily dominate gaming news coverage. There are some high-profile releases, but nothing on the scale of the Nintendo Switch's release.
Nintendo Switch Pre-Orders: Where to Make Your Purchase
For now, where you make your Nintendo Switch pre-order doesn't matter in a big sense. That being said, there are some things to consider.
Read: Nintendo Switch Deals: Where and How to Save On Your New Console
Best Buy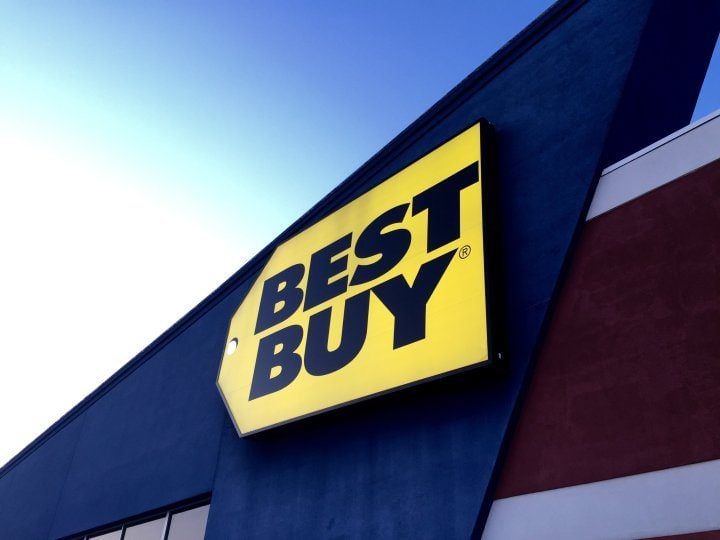 Best Buy wrapped up its Nintendo Switch pre-orders in early February. Since then, it's also confirmed that it held stock so that those who want to purchase the Nintendo Switch on release night without a pre-order can. They'll just have to make sure that they're in line really early.
GameStop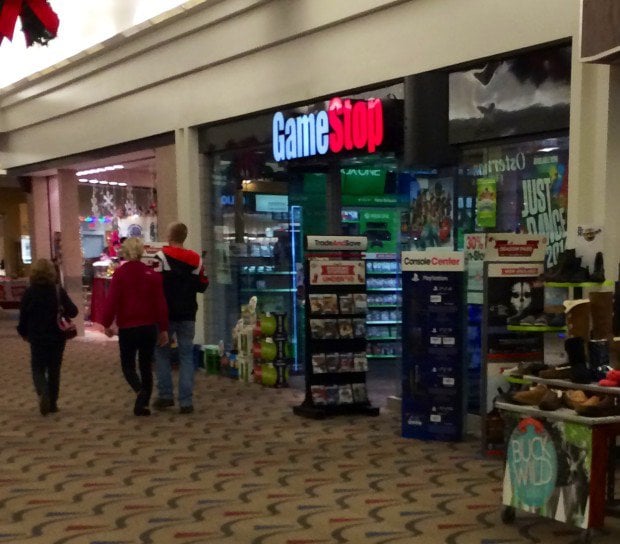 GameStop's in-store trade in program is a great way to save on Nintendo Switch pre-orders. If you're planning for this new console to replace the old Wii U that you have, better to trade it-in and save. It's also worth noting that GameStop doesn't charge you the full price of an item when pre-ordering.
GameStop is also out of Nintendo Switch pre-orders, but has committed to offering the console for purchase on release night to those that didn't pre-order. Again, shoppers will want to get there early.
Walmart
Walmart briefly had stock of the Nintendo Switch up, but logging into the site and visiting the Nintendo Switch page again shows that the console is out of stock.
Anyone that has a pre-order can head to the Walmart Supercenter they placed their pre-order at after midnight to pick it up. If the store isn't open 24 hours normally, shoppers shouldn't expect to pick up their console at midnight. It'll be available the next day.
Amazon
An Amazon Prime subscription won't get any a big discount on Nintendo Switch pre-orders like it does with games. That being said, the company's lightning fast trade-in program for old games and systems could prove useful. Instead of waiting to receive titles, Amazon's Trade-In programs credit's user's account with a gift card almost immediately.
It's also worth noting that Amazon doesn't charge for items until they've been shipped. Amazon lets users request a notification when pre-orders kick off there. Skyrim, FIFA and Legend of Zelda: Breath of the Wild are all available for pre-order when browsing the site's search results.
Amazon Prime will deliver consoles on release night. Unfortunately, shoppers need to download the Amazon Prime app for iPhone or Android to find out if midnight delivery is possible in their zip code.
[ See the Nintendo Switch at Amazon ]
Nintendo Switch Pre-Orders: What to Keep in Mind
If you're set on placing a Nintendo Switch pre-order, there are some things to know.
First, don't take your time placing your pre-order. Nintendo has a reputation for not producing enough of any of its hardware. It's a reputation it managed to enhance with the botched launch of the Nintendo NES Classic last year. If you think you'll want one at launch, place a pre-order.
Second, when placing your Nintendo Switch pre-order, keep an eye out for any games that you might want.
Lastly, you shouldn't forget to factor in the price of the console's online multiplayer. Nintendo says that the service will be free at first, before requiring a subscription to use. We don't yet know how much online play will cost.
Good luck with your Nintendo Switch pre-orders.
10 Best 2017 Nintendo Switch Games Coming
Sonic Forces
Featuring three protagonists, Sonic Forces will offer platforming and an all-new story when it arrives on video game consoles – including the Nintendo Switch – in 2017.
We know that Sonic Forces lets gamers create their own characters. Players must base this character on one of seven different classes that come with their own advantages and abilities. Sonic Team calls these custom characters "Avatars," and there are hundreds of cosmetic items for Sonic Forces players to add some style to their creation.
You can skip the custom character mode and enjoy two generations of Sonic game play: 2.5D and 3D. The 2.5D mode offers the classic side-scrolling Sonic experience from your childhood. 3D Mode plays more like Sonic Unleashed. All game worlds and characters are three-dimensional, just like they would be in a modern game.

This article may contain affiliate links. Click here for more details.