Nokia Android 9 Pie Update Details (2019)
This guide explains everything you need to know about current and upcoming Nokia Android 9 Pie updates. If you're wondering "will my Nokia phone get Android Pie?" the answer is Yes. In fact, Google's latest software filled with features is already available on every Nokia Android phone.
Some of those include the Nokia 6.1, Nokia 7, and the Nokia 8. They're one of several manufacturers that joined Google in the Android Pie Developer Preview. So they've been quick to offer updates.
In fact, Nokia was one of the first to release Android 9 Pie to users, starting with the Nokia 7 Plus and a few others. You'll love the improved battery life, smart features, and everything else that comes with this new software. Now, we have a full Nokia Android 9 Pie update roadmap and schedule.
Nokia Android 9 Pie Updates
As we said moments ago, Nokia has been extremely busy when it comes to software update. The company has been releasing Android 9 Pie updates since as early as September 2018, and more every month here in 2019.
Near the end of January Nokia confirmed every single Android Pie update. From what to expect, when it's coming, or a launch estimate. Then, delivered the Nokia 8 and then the 8 Sirocco update. Eventually, a few other phones released last year got it. As of June 2019, every Nokia phone released over the last two years (every phone they sell) runs the latest Android 9 Pie. Can any other manufacturer say that? Nope.
Basically, every Nokia phone, from every price point, runs the latest software from Google. That's seriously impressive. On June 25th they finally sent Pie out to the cheap Nokia 1, finishing the entire upgrade roadmap. They continue to impress, and with software updates coming this fast we'll continue to recommend Nokia as some of the best cheap Androids available.
Surprisingly, the Nokia 6 from 2017 got Android 9 Pie at the end of February, and on March 14th the older Nokia 3.1 got it too. A device two years old got it before high-end devices from LG, HTC and other big brands.
Will My Nokia Get Android 9?
What Nokia devices will get Android 9 Pie? Well, all of them. Any phone released within the last 12-18 months will. Technically, any phone released in that timeframe is required by Google to get updates.
However, HDM Global (Nokia, basically) confirmed that EVERY single Nokia phone made by them will get the update to Android 9 Pie. Going above and beyond Google's requirement, and above and beyond any other manufacturer. They just updated a Nokia 6 from 2017 to Pie, the budget Nokia 3.1, and the cheap Nokia 1. It's very exciting (and refreshing) to see a company update old and budget phones faster than any other company.
Right now if you own a Nokia Android phone, it has the latest Android 9 Pie software. Plus, a few of them can try the Android Q beta.
What's New in Android 9 Pie
There are lots of new Android 9 features that you can use to do more with your phone and tablet. Users will enjoy bundled and smarter notifications, auto-fill improvements, and tons of "smart" features throughout. Not to mention new gesture navigation controls, digital wellbeing options, app actions, adaptive battery saver, Google Assistant improvements, Google Lens, themes, and support for the notch. That's on top of the usual performance and battery life changes.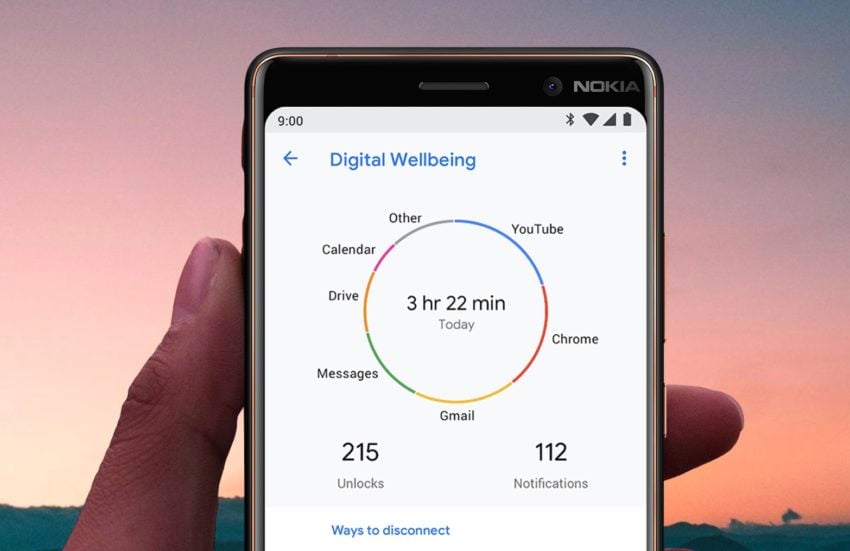 Here's a detailed breakdown of everything that's new in Pie. Then, we've also compared it to Android 8 Oreo for those interested. Keep in mind that most of Nokia's phones are a part of Android One, so some features may be different or missing.
One potential bonus is the fact that they use a stock Android experience. It isn't covered with a skin like Samsung or LG, so it should run great on any phone, even the affordable Nokia 1 or 2. Expect each Nokia Android Pie update to fix a few bugs, add new features, and have device-specific changes or fixes as they arrive.
Final Thoughts
Right now, Nokia is taking over the affordable budget Android phone category. In a market previously dominated by Motorola, which updates phones extremely slow, you can get an excellent Android phone from Nokia with the guarantee of fast and timely updates. That's a big deal.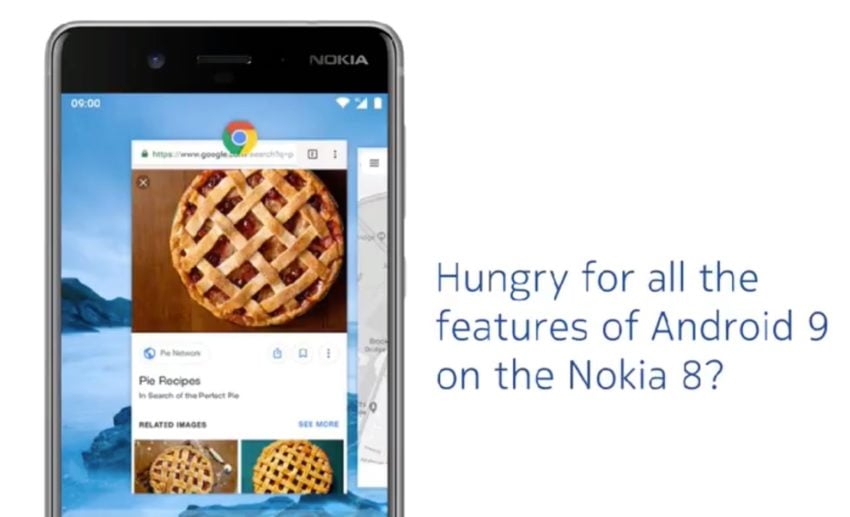 The best six phones released by HDM Global already have Pie, budget phones have Pie, and even $99 phones have Pie. Plus, we're expecting some exciting new phones from Nokia later in 2019. Additionally, several of these will likely be first in line to try the recently released Android Q beta.
Basically, expect your budget Nokia phone to have Android 9 Pie any day now if it doesn't already. That's something we can't say about Samsung, Motorola, LG, or anyone else for that matter. Enjoy the latest and greatest software on your device.