PGA Tour 2K21: Which Edition to Buy?
There are two different versions of PGA Tour 2K21. If you're thinking about picking up the game you'll want to make sure to pick the right one for your interest level and budget.
2K Games partnered with HB Studios, the studio behind The Golf Club, to release PGA Tour 2K21. The game is out on shelves right now and it's available for PS4, Xbox One, Nintendo Switch, Google Stadia, and PC via Steam.
There are two ways to buy the game. There's the standard version and there's a Digital Deluxe version that comes with some additional bonuses at an added cost.
In this guide to the PGA Tour 2K21 editions we'll take you through each version of the game and help you pick the correct version for your Xbox One, PS4, Windows PC, or Nintendo Switch.
PGA Tour 2K21 Standard Edition
The most basic version of the game is the standard edition.
The standard edition retails for $59.99, but you might be able to find a deal through a third-party retailer. We often see immediate price cuts so keep an eye out as we push away from the game's release.
We'll probably see a number of PGA Tour 2K21 deals during Black Friday and the holidays so if you don't want to spend anything close to $60 for this game, you might want to wait.
Sale
PGA TOUR 2K21 - PlayStation 4
ALL-NEW PGA TOUR CAREER MODE: Prove you've got what it takes to become FedExCup Champion. Take on PGA TOUR Pros during your very own career, earning rewards and gear along the way
PGA TOUR PROS AND NEW COURSES: Play against Justin Thomas and 11 top pros on stunning, real-life courses including TPC Sawgrass, East Lake Golf Club, and more
BUILD YOUR MYPLAYER & DREAM COURSE: Create and personalize your MyPLAYER with equipment and apparel from brands you love. Design your ultimate course with 1,000s of custom options
DOMINATE THE GREEN AT ANY SKILL LEVEL Rookies can take advantage of real-time tutorials, tips and shot suggestions. Already a pro, Master your game with Pro Vision, Distance Control, Putt Preview, and other innovations
So who should buy the standard version of PGA Tour 2K21?
People who like customizing their characters.
People who don't have a ton of time to play games and aren't sure how much time they can or want to invest in a golf simulation.
You can buy the PGA Tour 2K21 Standard Edition at retailers like Amazon.
PGA Tour 2K21 Digital Deluxe Edition
The Digital Deluxe edition is a little more expensive than the standard bundle, but it comes with some additional items.
For $69.99 you get 2300 in the game's currency and the Golden Touch Pack. The pack includes a gold-plated putter and gold-plated 10.5 driver.
So who should spend the extra $10 for the Digital Deluxe Edition?
People who know they are going to invest a lot of time in PGA Tour 2K21.
Those who love to customize their character.
Those who want instant access to a lot of in-game items.
You can buy the PGA Tour 2K21 Digital Deluxe Edition at retailers like Amazon and Microsoft.
Physical vs. Digital
You'll also need to decide between the physical and digital versions of PGA Tour 2K21. Like its name suggests, the Digital Deluxe version is digital only. However, the standard edition also comes in physical form.
If you buy the game with a disc, you'll be able to sell it to a retailer like GameStop for credit toward another game after you get bored. You'll also be able to sell it on a site like eBay or Craigslist for cash.
Buying a physical copy of the game also lets you easily lend the game to a friend, family member, or co-worker if they want to try before buying or if you get sick of it.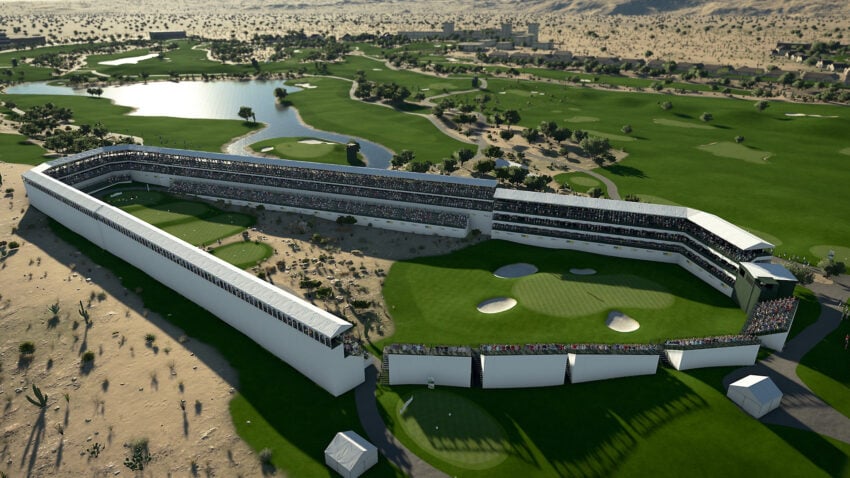 If you buy a digital copy of PGA Tour 2K21, you'll be able to avoid clutter building up around your entertainment center and you'll also avoid potential damage to the disc.
If you sometimes misplace games or have kids who like to fling discs around the house like a frisbee, you might want to go with the digital version.
There's also added convenience. Instead of digging through a sleeve of games or searching around the house looking for your game disc, you can start up your console and start playing immediately.
2 Reasons to Pre-Order PGA Tour 2K21 & 3 Reasons to Wait
Pre-Order PGA Tour 2K21 for a Bonus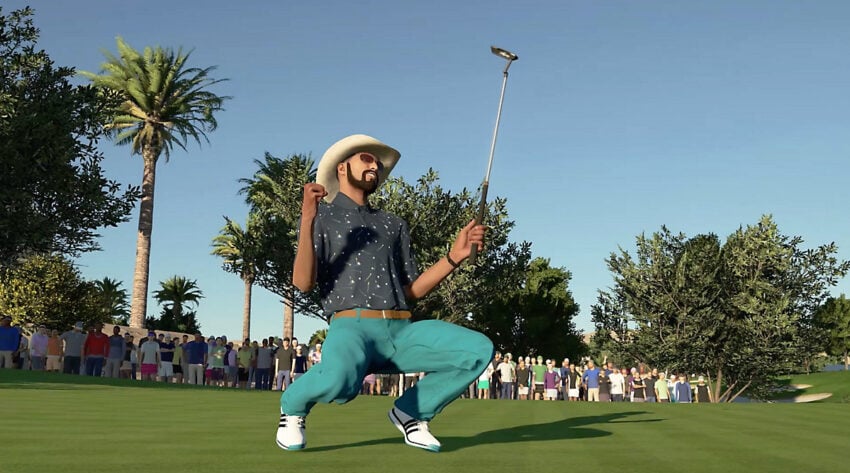 If you plan to create a character and play a ton of PGA Tour 2K21, you might want to put in a pre-order.
If you pre-order either edition, again that includes the standard and Digital Deluxe Edition, you get some free in-game items.
The game's pre-order bonus is a 2K/adidas CodeChaos MyPLAYER Pack which gives you a signal green and core black look featuring adidas CodeChaos BOA Golf Shoes, and custom 2K/adidas CodeChaos Polo, Pants and Hat, designed by adidas.
You can use these items with your created golfer.
Last update on 2021-11-28. This post may contain affiliate links. Click here to read our disclosure policy for more details. Images via Amazon API

As an Amazon Associate I earn from qualifying purchases.