2 Reasons to Pre-Order PGA Tour 2K21 & 3 Reasons to Wait
If you're looking for a new sports game you might have your eyes on PGA Tour 2K21. And while some of you might want to pre-order a copy today, others are better off waiting.
2K Games has partnered with HB Studios, the developer behind The Golf Club, to release a 2K-branded golf game later on this year.
Dubbed PGA Tour 2K21, the game is set to arrive on Xbox One, PlayStation 4, Nintendo Switch, Windows PC via Steam, and Google Stadia.
There won't be a bespoke version of the game for Sony's PS5 or Microsoft's Xbox Series X, but the game will work on both platforms via backward compatibility.
Assuming it doesn't get hit with a delay, the PGA Tour 2K21 release date is set for August 21st.
Now that the game is official, retailers are taking pre-orders for a couple versions of the game. There's a standard version that retails for the usual $59.99 without a deal and there's also a Digital Deluxe version that comes with some additional bonuses. The Digital Deluxe version is a little more expensive.
With the game's editions now set and the release date just a few days away, some of you might be thinking about putting in a pre-order.
There are some great reasons to pre-order a copy of PGA Tour 2K21. Pre-ordering nets you some nice bonuses and it'll allow you to dive into the game ASAP. On the other hand, there are some reasons to think about holding off.
In this guide we'll take you through the best reasons to buy a copy of PGA Tour 2K21 right now and the best reasons to put your wallet away and wait.
Pre-Order PGA Tour 2K21 for a Bonus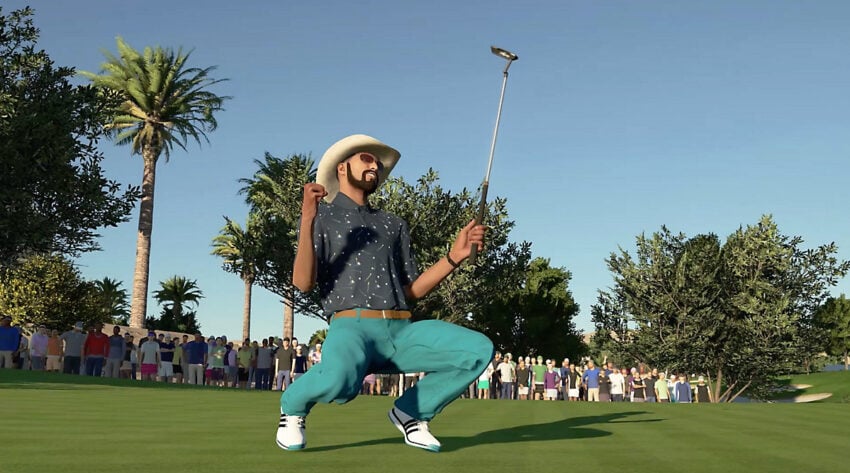 If you plan to create a character and play a ton of PGA Tour 2K21, you might want to put in a pre-order.
If you pre-order either edition, again that includes the standard and Digital Deluxe Edition, you get some free in-game items.
The game's pre-order bonus is a 2K/adidas CodeChaos MyPLAYER Pack which gives you a signal green and core black look featuring adidas CodeChaos BOA Golf Shoes, and custom 2K/adidas CodeChaos Polo, Pants and Hat, designed by adidas.
You can use these items with your created golfer.
Last update on 2023-05-31. This post may contain affiliate links. Click here to read our disclosure policy for more details. Images via Amazon API