Pixel 8 Release Date: Tips & Tricks
Google's reportedly working on new Pixel 8 and Pixel 8 Pro flagships. If you're interested in buying one, here are some tips that will come in handy ahead of the Pixel 8 release date.
If you're searching for a new Android smartphone, and you aren't in a hurry, you might want to hang back and wait for Google's Pixel 8 and Pixel 8 Pro. The two devices are currently in development behind the scenes and they should launch later this year.
We don't have an official release date yet, but it's safe to assume the Pixel 8 and Pixel 8 Pro will both arrive in October. The devices recently got certified at the Wireless Power Consortium (WPC) which is a step in the right direction, but a launch is far from imminent.
While we've got a long way to go before these Android flagships hit shelves, there are some things you might want to do to prepare for their inevitable arrival.
If you think you might want to buy the Pixel 8 or Pixel 8 Pro, here are some tips that will help you prepare for their release later this year.
Track Pixel 8 Rumors
If you're even remotely interested in buying a Pixel 8 or Pixel 8 Pro later this year, you'll want to keep a close eye on the rumor mill.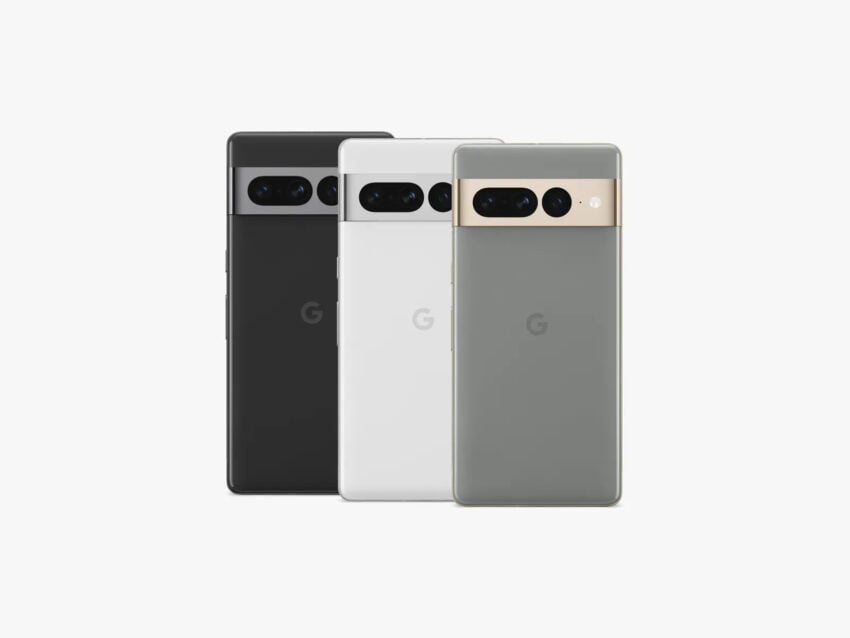 We've seen rumors hint at the devices codenames, screen sizes, and processor, and we'll see plenty more as the weeks go by. In fact, we should know just about everything there is to know about these devices before launch.
These rumors will help you set proper expectations and they'll also help you decide if you want to make one, or the other, your next device.
For the latest information about the Pixel 8 and Pixel 8 Pro, check out our guide.
Get Familiar with Android 14
Google's Pixel series is renowned for its clean Android software. Unlike devices from other Android OEM's, the Pixel series doesn't have a distinct skin on board. They run the purest form of Android.
Given that the Pixel 8 release date will land in the fall, these devices will run Google's upcoming Android 14 operating system out of the box.
Android 14 is currently in Google's beta process and it will likely stay there until August. The beta lets select Pixel users try out the software and its features so if you own a compatible model, you might want to check it out. If you don't, it's a good idea to follow the beta from a distance and get a feel for the software.
Learning about Google's version of Android 14 will be important, especially if you're planning to move to a Pixel from another Android OEM or an iPhone.
Decide How Much Storage You Need
Use this time to get a feel for how much storage you might need on your new phone. Some of you will be fine with the least amount of storage, but others may want the peace of mind that comes with having more internal space. Picking the right storage capacity will also help you save money.
We don't know how much storage the Pixel 8 and Pixel 8 Pro will have on board, but we could see the devices mirror the Pixel 7 and Pixel 7 Pro storage options.
Pixel 7: 128 or 256 GB
Pixel 7 Pro: 128, 256, or 512 GB
Now keep in mind, the Pixel 7 and Pixel 7 Pro don't come with a microSD card slot for expanded storage which means what you see is what you get.
We haven't heard anything definitive about the Pixel 8 and Pixel 8 Pro, but it's safe to assume they'll follow suit. If they do, it'll be important to pick correctly so that you don't incur buyers remorse.
Look at Other Pixel Phones
Before you decide to wait for the Pixel 8 and Pixel 8 Pro release date, make sure you shop around starting with Google's other Pixel devices.
The Pixel 7, Pixel 7 Pro, and Pixel 7a are the obvious choices for those who really want a Google-made device. These are Google's current flagships and they are among the best smartphones you can buy right now.
You may also want to check out the Pixel 6, Pixel 6 Pro, and the budget Pixel 6a. These are still excellent devices and they're much cheaper than they once were.
All of these devices will get upgraded with Android 14 and will receive software support from Google for years to come.
Research Pixel 8 Alternatives
We also recommend digging into Pixel alternatives. Here are a few of the best alternatives, both Android and non-Android, on the market right now.
iPhone 14
iPhone 14 Plus
iPhone 14 Pro
iPhone 14 Pro Max
If you aren't married to buying a Google Pixel phone, be sure to dig into these devices in 2023.
Make a Plan for Your Current Phone
Start thinking about what you want to do with your current device. This will make the transition to a Pixel 8 or Pixel 8 Pro much smoother.
If you plan on selling your current device to help offset the cost of your next smartphone, you'll want to track resale prices at popular resellers.
You'll also want to keep your current phone in good condition because that's how you'll get the most money back from some resellers when Pixel 8 trade-in offers arrive.
If you don't need to trade your phone in, you might know of a friend or relative who could benefit from your current device. Ask around and see if anyone might need a hand-me-down later this year.
Research Carriers
Like the Pixel 7 series, we expect the Pixel 8 and Pixel 8 Pro to come with 5G connectivity. If your next phone will be your first 5G device, shop around and see which network works best in your area.
If you're unhappy with your current provider's coverage and/or plan, use this time to dig into competitors and see if you can find a better fit for your new device.
We expect the Pixel 8 and Pixel 8 Pro to work on a variety of carriers here in the United States including AT&T, T-Mobile, and Verizon.
4 Reasons to Wait for the Pixel 8 & 3 Reasons Not To
Wait for a Smaller Pixel Display
One of the more interesting Pixel 8 rumors we've seen revolves around a new display size for the Pixel 8 variant.
While the Pixel 8 Pro will likely keep a large 6.7-inch display like its predecessor the Pixel 7 Pro, the Pixel 8's screen may be smaller than the Pixel 7's.
The Pixel 7 and Pixel 6 both employ a 6.32-inch display. According to display analyst Ross Young, the Pixel 8 could sport a 6.16-inch OLED screen.
This is extremely interesting because most high-performance Android devices utilize massive displays. If Google decides to shrink the Pixel 8's screen and design, it would appeal to those who want a lot of firepower, but don't necessarily want to carry around a big phone in their pocket.
If you've been looking for a smaller flagship Android device, and you aren't impressed with the options on the market right now, you may want to consider waiting.