Razer Thresher Ultimate Review: The Best Wireless Gaming Headset
There are no shortage of wireless gaming headsets at various prices and with a myriad of features. After using many different models, we found the Razer Thresher Ultimate is the best wireless gaming headset you can buy. Here's why it should be at the top of your list.
A great wireless gaming headset can give you an edge while playing first person shooters by delivering placement of sound and with 7.1 surround sound support you will get that edge and then some. We've been using this paired with the Dolby Atmos support for even better sound placement on the Xbox One S. These headphones are super comfortable for long play sessions and totally wireless which is great for using Cortana or coordinating with teammates.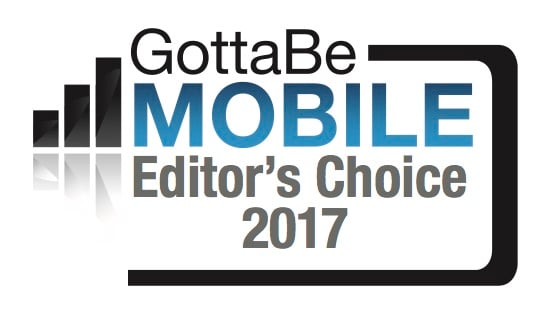 The Razer Thresher Ultimate wireless gaming headphones earn a Gotta Be Mobile Editor's Choice Award for performance and value. This headset delivers lag free audio that helps you play better or immerses you in single player games and movies.
The Razer Thresher Ultimate is $249. You need to buy a version for the PS4 or for the Xbox One. Both models also work with PC.
How Does the Razer Thresher Ultimate Sound?
I tested the Razer Thresher Ultimate Xbox One version with Call of Duty: Infinite Warfare, Call of Duty: WWII, Overwatch, Madden 18 and Forza Horizon 3 as well as a number of other games. I also watched Netflix, 4K Blu-Ray versions of John Wick and Hacksaw Ridge as well as jammed out to music and came away impressed with what these headphones can do.
While playing a first person shooter the 7.1 surround sound helps you know where the enemies are. In some games you can even adjust the soundstage to better hear foot steps, but you don't even need to do that to get an edge with the Thresher Ultimate headphones on. I could hear enemies jetpacking or running in Infinite Warfare, which helped me get more kills, knowing where the enemy was coming from before I could see them. The deep bass and wide range really brings you into the game as bullets ricochet and explosions sound close enough to worry you.
Gaming is an escape and it's something I only have time to do at night while other people are sleeping. Being able to immerse myself into a game with explosive sound that sounds like it's coming from all over the room makes games more enjoyable, even when I lose. There are independent controls for game volume and for chat, so you can dial in the right mix to hear your team and still stay in the game.
The microphone retracts inside the left earcup, and is muted when put away. Simply pull it out and you can start talking. The sound is good based on feedback from other gamers, including our very picky editor Adam Mills who has precious ears.
Watching movies is epic with the headphones and it's saved me from fully investing in a Dolby system for the media room since most of the time I'm the only one watching. Netflix, normal TV and various Blu-Ray movies all sounded incredible. If you plan to use these headphones to listen to music you won't be disappointed either.
The Thresher Ultimate are very well balanced, and about as good as headphones you would buy just to listen to music in this price range. Sound is well balanced, vocals are impressive and there is a really great soundstage. The only catch is that you need to listen with them connected to your Xbox One or your PC since there is no Bluetooth support for your phone or a 3.5mm jack.
The only oddity we found with sound is that every once in a while the sound will set itself to full volume when you turn the headphones on. Turning the base station off and back on fixes this, and it only happens at start up like one time out of fifty.
Razer Thresher Ultimate Design & Comfort
There's no denying the Razer Thresher Ultimate headphones are big. if you plan to carry your headphones with you a lot, this could be an issue. Since they are designed for use with a PC or with a Xbox I don't need to take them with me anywhere and the size isn't that much of an issue. If you do plan to take them mobile, the base station and the headphones aren't much more to carry if you have a gaming PC or your Xbox One.
Razer designed the Thresher Ultimate with long gaming sessions in mind. When I have time to play it's not uncommon to spend 3-4 hours playing a game and then watching a movie after with only a short break to grab something to drink in between. The ear cushions are very lightweight with a memory foam material that helps prevent that ear pain that comes from wearing tight headphones for long periods. I am normally wearing glasses when I play and the earcups don't push the frames into my head which is a major plus. The leatherette material doesn't make your ear's hot and sweaty either.







The Razer logo on the side lights up green on the Xbox One version and blue on the PS4 version. There is no support for Razer Chroma to customize the lighting.
There is an included base and stand, so you can set the headphones up and store them while you charge them. The battery life is about 16 hours, which is epic. I wish the headphones offered a way to check the battery life or gave a warning at the 2 hour mark so you could plan ahead and charge them up. The battery life is good enough that I don't feel the need to charge them after every gaming session, but eventually that catches up and they may run short. They do charge pretty quickly so 15 to 20 minutes on the charger gets me back into the game for a little bit.
Is the Razer Thresher Ultimate Buying?
[letsreview]
I've been using gaming headphones for years to immerse myself in the game and to play without bothering other people. I've used Turtle Beach headphones and most recently the Astro A50 headphones. The Razer Thresher Ultimate are more comfortable than my A50's which are one generation behind, completely wireless and the battery life is as impressive as the sound.
If you can afford to spend the money on them, the Razer Thresher Ultimate wireless gaming headphones are the ones you should buy. You can get cheaper stereo headphones, but the benefit of surround while gaming is noticeable and well worth the premium you pay to get into this range of headphones.

As an Amazon Associate I earn from qualifying purchases.