3 Reasons to Buy the Surface Pro 7 & 4 Reasons Not To
The Surface Pro 7 is the new 2019 Surface Pro model with a faster processor, upgraded graphics and finally with USB C connectivity. This is an important refresh, but if you look at the Surface Pro 7 vs Surface Pro 6 comparison, you may not need to upgrade right away. This guide will help you decide if you should buy the Surface Pro 7, or if you should wait.
The new Surface Pro features key upgrades and it starts at $749, which is a very tempting price even though that is without the keyboard accessory and Surface Pen. You can configure the Surface Pro 7 today with options ranging from $749 up to $2,299. The price difference comes down to storage, RAM and the processor choice. If you add on a Surface Pro Signature Type Cover, Surface Pro Type Cover or Surface Pen the price can climb to about $1,000 for the base model with these essential accessories.
You can buy the Surface Pro 7 from Microsoft and Best Buy with Amazon likely offering the new models soon. Pre-orders are live now and the device ships on October 22nd.
Here's a look at what's new in the Surface Pro 7 and our reasons that you should buy the new Surface Pro today, as well as reasons you should wait a little while before you make the jump.
Reasons to Buy the Surface Pro 7
Buy the Surface Pro 7 for Better Performance
You want USB C
Buy If You're Still Using an Old Surface
Reason's Not to Buy the Surface Pro 7 Yet
Don't Buy if You Need Longer Battery Life
Don't Buy if the Cheaper Surface Pro 6 Does All You Need
Wait for Reviews
Wait for Deals
Buy the Surface Pro 7 for Better Performance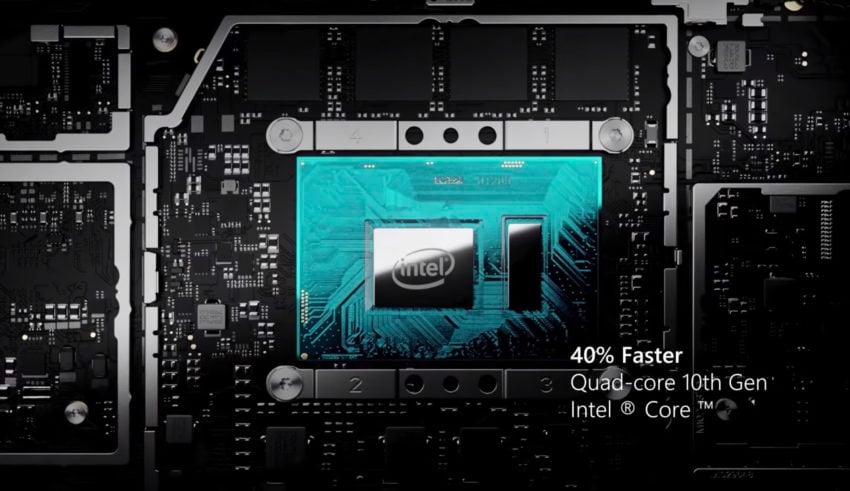 The Surface Pro 7 uses a new Intel 10th Gen Core i processor, compared to the 8th gen found in the Surface Pro 6. Microsoft says this delivers up to a 40% faster Quad-Core processor option.
These new ice lake processors are faster and include better-integrated graphics than what the Surface Pro 6 has under the hood. This means the new Surface Pro is better for general performance and also for more tasks.
This should translate into faster overall performance, better casual gaming, and better performance if you edit photos or videos. You still may need to look at the Surface Laptop 3 if you need more power, but in general, the Surface Pro 7 will be able to handle more than the outgoing model.

As an Amazon Associate I earn from qualifying purchases.