5 Reasons to Wait for the Galaxy S20 Ultra & 3 Reasons Not To
The newly leaked Samsung Galaxy S20 Ultra 5G sounds absolutely incredible, and yes it's really coming. While you probably have your eyes on the Galaxy Note 10 or even the upcoming OnePlus 8 Pro, you might be better off waiting for the Galaxy S20 Ultra and here's why.
Samsung's current Galaxy S10+ is an excellent phone and the company even released a budget model followed by two different sizes with the Galaxy Note 10. If you're looking for a new phone they're all good choices.
However, with only a few small changes, an average camera and a design that looks like every other Galaxy, waiting a little while for the next generation of Galaxy phones isn't a bad idea. So, if the current lineup of fancy phones with in-display cameras, poor battery life or big bezels fail to catch your attention, or they aren't a big enough of an upgrade for you, here are a few reasons why you should wait for the Galaxy S20 Ultra, or why maybe you shouldn't.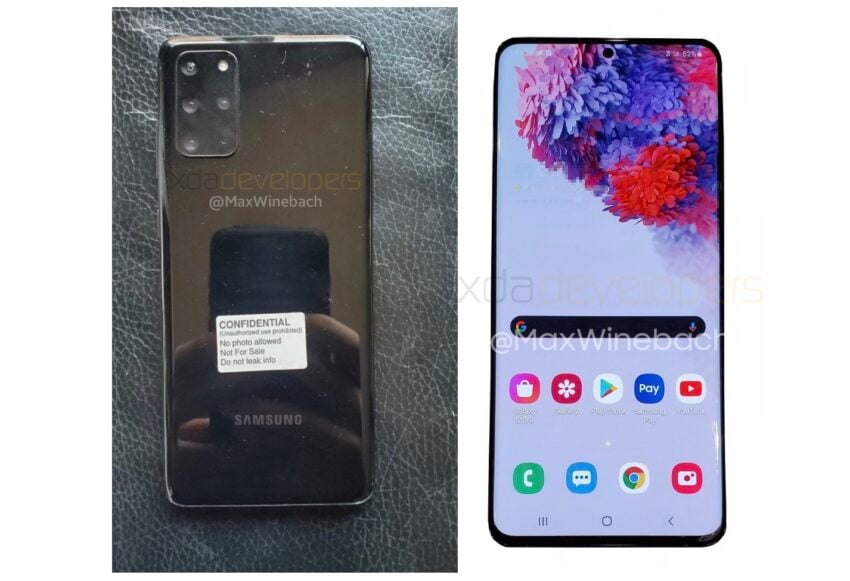 Galaxy S20 Ultra 5G Rumors & Speculation
Yes, we can confirm Samsung will release three Galaxy S20 phones in February, not a Galaxy S11, and the biggest and best Galaxy S20 Ultra 5G sounds absurd. The name change is simply to match the calendar year, and to likely appear better than the iPhone 12, as the Galaxy S20 sounds better than the Galaxy S11 in comparison.
That out of the way, we want to talk about some of the outright crazy and impressive specs, features, and information we've just received about the Galaxy S20 Ultra 5G. Yes, that's a mouthful of a name, but the Ultra will only come in a 5G version which is why they've named it as such.
According to leaker Ice Universe, the Galaxy S11/S20 is dubbed "Picasso" internally by Samsung. The Galaxy Note 10, Samsung's latest flagship, was called "Da Vinci." And from what we're seeing, Samsung plans on delivering a beautiful piece of art, with the Picasso-style Galaxy S20. Rumored model numbers include the SM-G981, SM-G986, and SM-G988. All three will reportedly include 5G connectivity, with the smaller two being available (in select regions) without 5G for those who don't want it.
The S20 Ultra 5G is going to keep the SD Card slot. Support for up to 1TB.

It will also be available in 128GB/256GB/512GB and have a 12GB and 16GB RAM option.

108MP main, 48MP 10x optical, 12MP ultra wide.

5000 mAh battery with 45W option fast charge. 0 to 100% in 74 min.

— Max Weinbach (@MaxWinebach) January 13, 2020
Now that we're in 2020 and the February Galaxy S20 release date is quickly approaching, we're getting a ton of information, leaked photos, camera details and even potential pricing. The most exciting, however, is the tweet shown above by famed leaker Max Weinbach. He's spilled a lot of beans, but this post about the biggest and most expensive Galaxy S20 Ultra 5G is nuts.
Basically, Samsung can't keep sitting on the sidelines with its 6.1 and 6.4-inch screens, good but somewhat outdated cameras, and average battery life or charging. Not when we're seeing massive upgrades to all those areas from the iPhone 11 Pro Max, the upcoming OnePlus 8 Pro, and even Google finally updated its camera with the Pixel 4. They'll have to really step up their game, and it looks like they will.
We're still a few weeks away from pinpointing all the new features or knowing everything for sure, and the phone likely won't be available to buy until the end of February or early March. If Samsung can continue to improve everything as it has over the last few years, add 5G, and do what Max claims above, Samsung's Galaxy S20+ and more importantly, the Galaxy S20 Ultra might be the phone to buy this year. Here are the best reasons to wait for the S20, and why you might want to skip waiting and buy something today.
Wait If It Looks Like This Concept
We've seen plenty of leaks regarding the smaller Galaxy S20 and Galaxy S20+, but not much about the Galaxy S20 Ultra/Pro model.
For those wondering it looks like the Galaxy S20 will replace the Galaxy S10e, then the S20+ will replace the regular Galaxy S model, and the new "Ultra" will be the highest-end model. This year Samsung is making some big changes too, for the Ultra, making it more than just a bigger screen which is why the name change is actually worth it.
If the Samsung Galaxy S20 Ultra 5G looks anything like this awesome concept from Waqar Khan, you'll want to wait for it. He took everything we've seen and heard from Evleaks, UniverseIce, Samsung, Max, and every other leak and combined it into one beautiful video render.
We're getting a huge screen, one that might actually be too big for some. A crazy array of cameras on the back, including a weird square "periscope" lens and even a 108MP camera is back there too. Then, Samsung is apparently throwing in a massive battery and super-fast charging. Bigger and faster than any other phone.
It's pretty, and I want one.