Samsung Galaxy S23 Release Date: Tips & Tricks
The Samsung Galaxy S23 release date arrives later this week. If you're thinking about buying a Galaxy S23, Galaxy S23+, or Galaxy S23 Ultra, there are some steps you should take in the buildup to their arrival.
Samsung's confirmed its new Galaxy S23 series and the trio of new devices is currently up for pre-order at Samsung and select carriers and retailers ahead their release date.
The Galaxy S23 release date is February 17th. This is the day when many pre-orders will arrive on doorsteps and when the devices will be available in stores.
With pre-orders live and the Galaxy S23 release date just hours away, those of you interested in Samsung's new flagships should start prepping for their arrival.
In this guide we'll take you through some tips and tricks that should help you prepare for the incoming Galaxy S23 release date and ensure you get the model you want for the best price.
Check Your Upgrade Status
If you plan to buy a Galaxy S23, Galaxy S23+, or Galaxy S23 Ultra right now or sometime in the near future, make sure you check your upgrade status. If you're not eligible for an upgrade, you may have to pay extra to secure your device or wait until you become eligible.
Checking your upgrade status is extremely easy and it should only take a few minutes provided you have all of your account information on hand.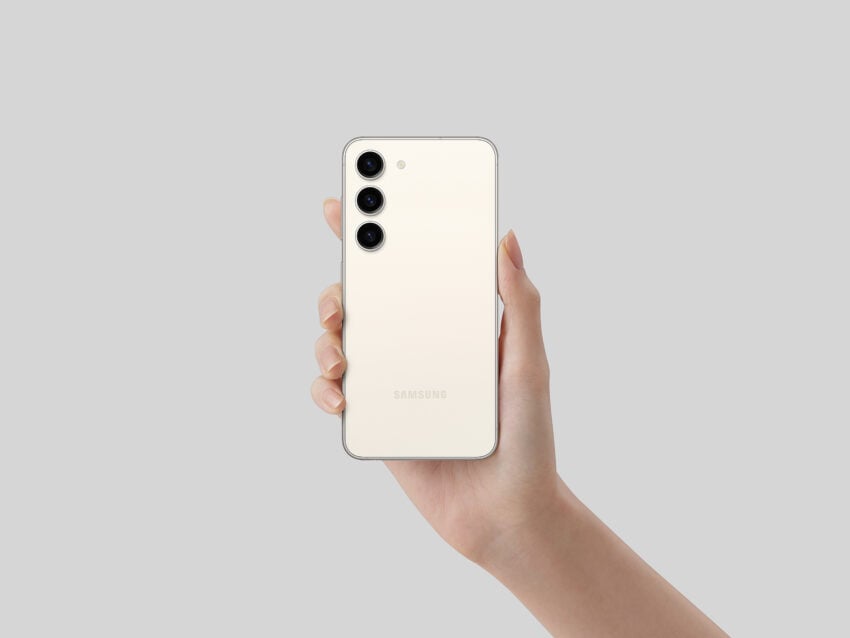 If you don't know how check your upgrade status, follow these links to check your upgrade status at AT&T, Sprint, T-Mobile, Verizon, or U.S. Cellular.
You can also call your carrier's customer service line or go into a physical retail location to check your status if you'd prefer to talk to someone about your current status and options moving forward.
Evaluate Your Trade-in Options
The Galaxy S23 series isn't cheap and the high-end Galaxy S23 Ultra commands quite a bit of cash. Fortunately, there are ways to save a lot of money if you want to buy one right now.
Samsung, carriers, and retailers are providing some enticing trade-in deals that will help you save a ton of money on a new Galaxy S23, Galaxy S23+, or Galaxy S23 Ultra.
AT&T is offering up to $1000 off the Galaxy S23 series to new and existing customers with a trade-in. This essentially makes the Galaxy S23 or Galaxy S23+ free. T-Mobile is offering a similar deal.
Verizon is giving new and existing customers $800 off any Galaxy S23 series device with a trade-in on qualified 5G Unlimited plans.
If you want the most money back for your current phone, it needs to be in great condition. If it's damaged, you won't get as much cash back.
In addition to those trade-in offers you'll also want to look into trade-in sites like Gazelle and see what kind of price you can lock in for your current device.
For more about the best Galaxy S23 deals, take a look at our guide.
You Don't Need to Pre-Order Right Away
You might be tempted to pre-order a Galaxy S23, Galaxy S23+, or Galaxy S23 Ultra right now, there's no need to rush into a purchase.
Galaxy S23 pre-orders will be open right up until February 17th so you have plenty of time to research and pick the model that fits your budget and needs.
For more on Galaxy S23 pre-orders, check out our guide.
Check Out Galaxy S23 Alternatives
Make sure you get familiar with the top Galaxy S23 alternatives before you commit to the Galaxy S23, Galaxy S23+, or Galaxy S23 Ultra.
If you're adamant about sticking with Samsung device, make sure you look into the Galaxy S22, Galaxy S22+, Galaxy S22 Ultra, Galaxy S21, Galaxy S21+, and Galaxy S21 Ultra. They're no longer top-of-the-line models, but they'll still excellent devices. They're cheaper than they once were as well.
If you're willing to move outside the Galaxy family, look at Google's Pixel 7, Pixel 7 Pro, and the OnePlus 10. These are a few of the best non-Galaxy, Android-powered devices out there.
If you aren't married to Android, dig into Apple's flagship iPhones. Apple's current flagship models are the iPhone 14, iPhone 14 Plus, iPhone 14 Pro, and iPhone 14 Pro Max. You should also investigate the iPhone 13, iPhone 13 mini, iPhone 13 Pro, and iPhone 13 Pro Max.
If you're look into these devices and you're feeling conflicting about a Galaxy S23 pre-order, you should skip the pre-order period and wait for the Galaxy S23 to hit shelves. This way, you can go hands-on with the Galaxy S23 series, and its competitors, before you make a decision.
For more about top Galaxy S23 alternatives, check out our guide.
Limited Times Offers
It's important to note that some Galaxy S23 pre-order offers end when the pre-order period ends.
If you pre-order a Galaxy S23, Galaxy S23+, or Galaxy S23 Ultra, Samsung and its partners will throw in an instant $100 Samsung Credit that can be put toward accessories. The company also says customers who pre-order are eligible for a free storage upgrade to the next storage tier.
Verizon is throwing in a free Galaxy Watch5 and Galaxy Tab S7 FE 5G with purchase. It's also providing carrier switchers with a $200 Verizon eCard after they sign up.
For more about these offers, head over to our list of the best Galaxy S23 deals.
Decide If You Need Samsung Care+
These are expensive devices and you'll want to protect your investment. Buying a case and/or screen protector helps, but you may want to pickup Samsung's Care+ warranty.
With Samsung Care+ you'll get a bunch of benefits including video chat, in-person support, and an extended warranty. That being said, you have to pay extra for the service.
It's important to note that you can sign up to Samsung Care+ after you purchase your new phone so you have plenty of time to make a decision.
Make sure you dig into Samsung Care+ reviews from Galaxy users to gather feedback in an effort to determine if the service is worth it.
Get Familiar with Android 13 and One UI
The Galaxy S23 series runs Android 13 and Samsung's new One UI 5.1 out of the box. If you haven't done so already, you should get acquainted with the software.
Samsung's version of Android comes with numerous changes to the look and feel of the user interface. There will be an adjustment period if you're coming from a Galaxy phone running an older version of Android/One UI. The adjustment might prove tougher if you're moving from another Android OEM or Apple's iOS software.
Getting familiar with the Galaxy S23's software right now will help make the transition from your current operating system a little easier. It'll also help you decide if One UI is right for you and your needs.
If you don't know where to start, you should also check out our guide to Samsung's Android 13 software. It'll walk you through the biggest, and smallest, changes on board.
Research Galaxy S23 Accessories
If you want to pair your new Galaxy S23, Galaxy S23+, or Galaxy S23 Ultra with a case, screen protector, or another accessory, make sure you do your homework.
You will find a truly mind-boggling number of Galaxy S23 accessories available online and on store shelves. If you don't know where to start, we recommend getting familiar with the look, style, and features from various case and screen protector manufacturers. This will potentially help you save money and avoid annoying returns.
Compare Carriers & Data Plans
We also recommend digging into carriers and data plans if you haven't done so already.
Check your data plan and see if you need to make adjustments. If you spend time looking into your usage, you might be able to save some money. Don't be afraid to call a rep and ask questions.
You should also start researching other carriers if you think you might get a better deal, or better coverage, from another service provider.
The Galaxy S23 series is available on an assortment of carriers including AT&T, Sprint, T-Mobile, U.S. Cellular and Verizon in the United States and each carrier has its pros and cons.
5 Reasons to Wait for the iPhone 15 & 6 Reasons Not To
Wait for Design Changes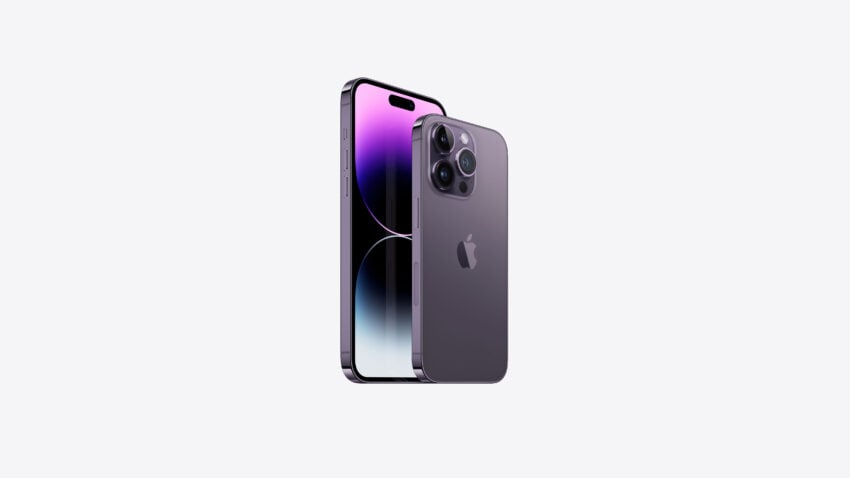 Last year, Apple introduced a brand new pill-shaped notch the company calls Dynamic Island. Unfortunately, this change is only available on the company's high-end iPhone 14 Pro and iPhone 14 Pro Max models. That will likely change this year.
Analyst Ross Young believes Apple could bring Dynamic Island to the lower-end iPhone 15 models. Bloomberg's Mark Gurman does as well.
Analyst Ming-Chi Kuo says the iPhone 15's proximity sensor will be integrated into Dynamic Island. The proximity sensor on the iPhone 14 Pro models is under the display outside of Dynamic Island. This could lead to Face ID improvements.
This might give some of you considering Apple's iPhone 14 or iPhone 14 Plus a reason to hold out and wait for the new models.
On the flip side, Young doesn't think the standard iPhone 15 models will get 120Hz/LTPO like the iPhone 15 Pro models. This haas been backed up by another source who says the iPhone 15/iPhone 15 Plus won't get ProMotion and Always-On display capabilities.
Analyst Ming-Chi Kuo believes the volume button and power button of the iPhone 15 Pro and iPhone 15 Max "may adopt a solid-state button design" that's similar to the home button design on the company's iPhone 7, iPhone 8, iPhone SE 2, and iPhone SE 3. If true, it would replace the current mechanical button design.
Kuo says the devices may have "Taptic Engines located on the internal left and right sides to provide force feedback to make users feel like they are pressing physical buttons."
He's reiterated this stance in a newer report. Bloomberg's Mark Gurman also believes Apple will install haptic volume buttons. So does another trustworthy source who also says this change will be exclusive to the Pro models.
This rumor has gained some steam thanks to Apple supplier Cirrus Logic seemingly hinting at the change this year. Kuo says they will be Apple's exclusive supplier.
Leaked CAD images of the iPhone 15 Pro show what a unified volume button and mute button may look like on the device.
We've also heard the iPhone 15 Pro may have a multi-use action button instead of a mute button. This button may work like it does on the Apple Watch Ultra in that it will allow users to map it to different functions.
We've heard the the iPhone 15 Max's design will be made out of titanium as opposed to stainless steel.
Leaker ShrimpApplePro claims early information suggests Apple is indeed working on a titanium design. The leaker says the design may also incorporate curved rear edges and a glass back.
In a newer tweet, the leaker says the iPhone 15 Pro models will "have thinner bezels" with curved edges. The display is reportedly still flat, however.
ShrimpApplePro says additional sources now agree with the information and that the bezels on the iPhone 15 Pro models will indeed be thinner.
In a tweet, well-known leaker Ice Universe says the iPhone 15 Pro Max will break the record for thinnest bezels on a smartphone. The record is currently held by the Xiaomi 13.
Front glass panels for the iPhone 15 series have apparently leaked and they depict thinner bezels on the iPhone 15 Pro and iPhone 15 Pro Max.
Analyst Jeff Pu from Haitong International Securities also believes the company is working to deliver a new titanium design. So does Gurman.
To get a feel for what some of these design changes might look like, take a look at renders, based on a CAD model, from 9to5Mac.
Another leaker claims Apple hasn't made a final decision about the iPhone 15's design just yet so there's always a chance we see the company make much smaller tweaks.