10 Common Galaxy S5 Problems & How to Fix Them
The Samsung Galaxy S5 is a great phone but it's not perfect. Galaxy S5 users continue to run into problems with the former flagship. With that in mind, we'll show you how to fix some of the most common Galaxy S5 problems.
In 2014, Samsung took the stage in Barcelona and announced the Galaxy S5. The Samsung Galaxy S5 included some big upgrades including a souped up version of Android 4.4 KitKat which, at the time, was Google's most up-to-date operating system.
In the year and change since its release, the Galaxy S5 has been updated numerous times. Most Galaxy S5 users are on Android 5.1.1 Lollipop, an aging version of Google's former flagship operating system.
While many Galaxy S5 users are enjoying a stable experience, others are running into Galaxy S5 problems on Lollipop and, in some cases, KitKat. Carrier forums continue to fill up with complaints about Galaxy S5 problems.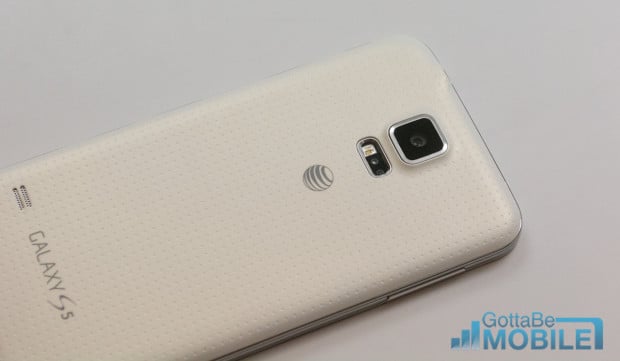 Android Marshmallow is expected to tackle some of these issues though many users can't wait that long. (The update is reportedly coming later this year.)
Fortunately, there are a number of temporary and potentially permanent fixes for the Galaxy S5 problems that users should be aware of as we approach the Marshmallow release.
With that in mind, we want to take a look at some of the Galaxy S5 problems that have popped up for us (and other Galaxy S5 users) and offer some possible fixes for these issues.
How to Fix Galaxy S5 Battery Life Problems
Battery life problems are a thorn in the side of all smartphone users, not just those who own the Galaxy S5. We've seen tons of complaints about Galaxy S5 battery life over the past year or so. And while there is no guaranteed fix for these issues, there are some fixes to try in an effort to improve battery life on Samsung's current flagship.
Often times, its a third-party application causing problems. That's why we recommend booting the phone into Safe Mode.
Booting into Safe Mode will disable third-party applications which will allow you to identify potential culprits. If you're not familiar with the process, here's how to boot into Safe Mode:
Power down the device. Then, press & hold the Power button and volume down key.
Once it boots up, you can let go of the power button but keep the volume key held down.
When you have successfully entered into Safe Mode, you will notice the text 'Safe Mode' at the bottom left corner of the screen.
We also recommend keeping applications updated with the latest bug fixes and enhancements. Make sure you gather feedback from Play Store reviews before you make your move.
It's also worth restarting the Galaxy S5 to see if that will dislodge the problem. This has worked for us in the past. This reboot will clear the cache and kill off services that might be eating away at the battery.
You might also try disabling NFC and Bluetooth and getting rid of live wallpapers. Live wallpapers have the potential to chew through battery in the background.
For more tips and tricks, see our full rundown.
How to Fix Galaxy S5 Wi-Fi Problems
Wi-Fi problems are also a common Galaxy S5 problems. Like battery life problems, there's no guaranteed fix for these issues. However, there are some things to try if Wi-Fi all of a sudden stops working or if your Wi-Fi connectivity suddenly becomes unstable.
The first thing to do is reboot the Galaxy S5. If a simple reboot doesn't work, it's time to check your connections.
Try rebooting your router if you haven't done that in awhile. We recommend unplugging the router for a good 30 seconds and then plugging it back in. You can do the same for your modem as well. You might also consider updating your routers firmware. If those simple fixes do not work, it's worth heading into your device's settings.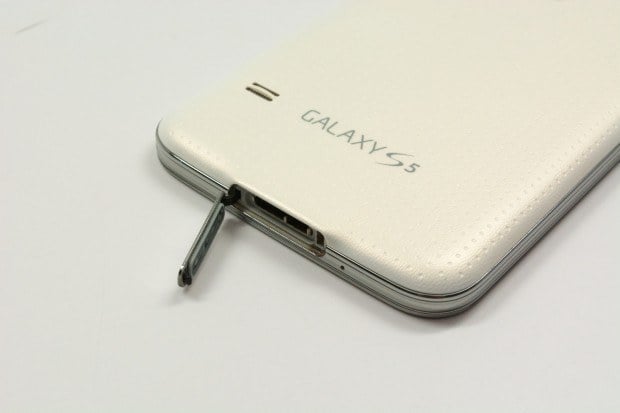 Force your Galaxy S5 to forget the Wi-Fi network that's posing problems. Head to the desired connection in Settings and select the Forget Network option. You'll then need to reconnect to the Wi-Fi network with the password so make sure you have that handy.
It's also worth going into Power Saving Mode to see if restrictions are in place. To access Power Saving Mode, head into Settings and then into the Power Saving Mode option. This is a known fix for Wi-Fi issues.
How to Fix Galaxy S5 Update Problems
Every time Samsung releases an update for the Galaxy S5, Galaxy S5 users run into installation issues. If that happens to you, here are some fixes to try.
If you run into an install interrupted error, make sure that you're installing over a fast Wi-Fi connection. Check your connection and try again.
If it's not the connection, try restarting the phone. If restarting doesn't jump start the installation process, you can use Samsung's Kies application for PC.
And if that doesn't work, you might have to factory reset your device. For more on that, scroll down to the bottom.
How to Fix Galaxy S5 MicroSD Problems
Galaxy S5 owners continue to report issues with their microSD card. Fortunately, there are some simple fixes that could alleviate the issue.
First, you'll want to power your phone down. Once it's powered down, make sure that the microSD card slot isn't blocked. You'll also want to check for dust. Clean if needed and then turn the phone back on.
If it's not a problem with the slot, try booting your phone into Safe Mode to check if the problem is related to an application. Safe Mode will disable your apps so you'll know if it's an app if the SD card works fine with Safe Mode enabled.
If you think the SD card might be corrupted, take a look at this lengthy guide. If nothing else works, you might want to try reformatting the card.
How to Fix Galaxy S5 Bluetooth Issues
If you're dealing with Bluetooth problems on the Galaxy S5, note that there are several fixes to try before slamming the device against a wall.
First, try flipping Bluetooth off and on. To do this, head into Settings and then Bluetooth and toggle the service off and then back on again after a few moments. If that doesn't fix the problem, it's time to forget your connections. Head into Bluetooth and forget your devices.
If you're trying to connect to a car, you'll need to consult your manual. There should be a way to reset Bluetooth though the process is going to be different for each make and model. Once you've gotten the connection reset, forget the network on your phone and then try reconnecting.
Finally, we also recommend booting into Safe Mode (the instructions can be found above) which will disable third-party applications. This will allow you to check and see if apps are causing the problem. This is common.
How to Fix Galaxy S5 Performance Issues
Galaxy S5 users experiencing abnormal lag or sluggishness will be happy to know that there are an array of fixes to try and help stabilize the performance of the device.
The first potential fix that we recommend is a process that will clear the cache partition. To clear the cache partition on the Galaxy S5, follow these steps:
Turn the Galaxy S5 off.
Press and hold Home, Power and Volume Down buttons simultaneously until the device vibrates.
When the Samsung logo appears, release them.
Tap Volume Down repeatedly until you Wipe Cache Partition. Select it with the power button. Select Yes.
Wait for the process to complete. It could take awhile.
Reboot your Galaxy S5.
We also recommend halting the use of live wallpaper as they can negatively impact performance. You can also try toggling NFC off if you're not using it. This often provides gains in performance.
If you want to go a step further, try turning off animations. To do this, hold down on a blank space on the screen, go to your Home Screen Settings then Transition effect and select None. You can also try disabling some applications through Application Manager in device settings.
How to Fix Galaxy S5 Camera Problems
We've been getting complaints about the Galaxy S5 camera app for almost two years now. If your camera app is bugging out, try these fixes.
To try and fix camera app lag, tap on the little gear that's situated on screen when you open the camera application. Trying disabling picture stabilization when you don't need it. Its been known to cause lag.
You might also want to try resetting the camera settings to see if that has a positive effect on the camera app's overall performance.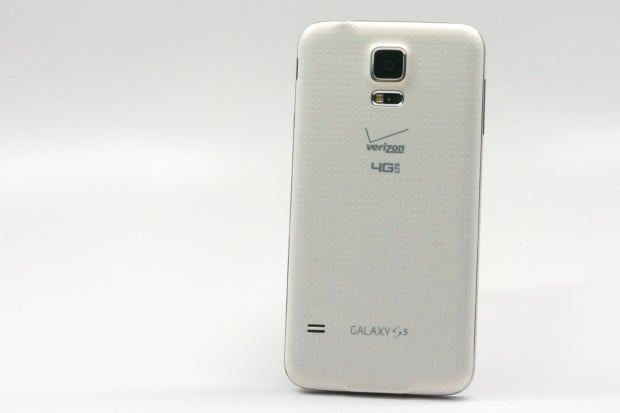 If the camera fails to load, try restarting the phone. That seems to work for some Galaxy S5 users.
You can also try clearing the cache and and data for the camera app in the Application Manager found in Settings. To do that, select Force Stop, Clear Data, and Clear Cache. See if that works. If it doesn't, try clearing the cache partition, a fix that we outlined above.
How to Fix Galaxy S5 Sound Problems
Some Galaxy S5 users have been reporting problems with notifications and sound. Specifically, text messages and GroupMe messages appear to be failing to alert users with vibrations and sounds when new messages arrive.
A user on Reddit has come up with a potential fix for these issues. It appears that Zedge, a popular ringtone application, might be causing problems. If you are running Zedge on your Galaxy S5 and you're not being alerted to texts and messages, try this:
Disable Zedge as the default app for notification sounds if you have it set as the default. To check, go to Settings, Scroll down to Default Applications, then click the "clear" button next to Zedge. 2) Next, go back to the sound setting for your texts, groupme, or whatever app you're having the issue in. When you attempt to set a new notification sound, it will ask you if you want to choose zedge or media storage. Choose media storage, then choose the notification sound you want. As long as you have it downloaded through zedge, you should be able to set it with the media storage option.
You can also just uninstall the application if you have no use for it.
If you're experiencing sound issues when playing music over Bluetooth, try clearing the cache partition. (Instructions above.) If that doesn't work, make sure you're updated to the latest version of Android as older updates have been known to be the source of these issues.
How to Fix Galaxy S5 App Problems
If you're experiencing issues with applications, there are a few things you can try.
First, try updating the app. There's a good chance that the developer's recently rolled out a bug fix so you'd be wise to give that a shot. You can also try reinstalling the application. We've had success with this method several times in the past.
If the problems continue, reach out to the developer and alert them to the problem. This will help them identify the problem and potentially fix it in a later update.
How to Fix Galaxy S5 Charging Problems
We've also heard from a number of Galaxy S5 users who claim to have problems with charging. This isn't new to Android smartphones.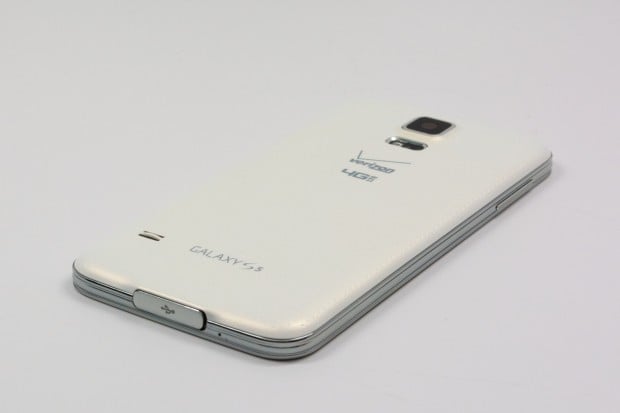 First, make sure you're using the charger that came with the Galaxy S5. If it still doesn't work, try using a charger with the same voltage rating as the Samsung Galaxy S5's.
If nothing else works, try ditching the wall charger for a USB cable. Plug the Galaxy S5 into a computer to see if that helps. Charging this way is slower but it could save you some money and a few headaches.
How to Fix Galaxy S5 Problems if Nothing Works
If nothing here works, it's probably time for a factory reset. This is a time consuming process and you'll need to ensure that you've backed up all of your files before starting.
To do this, go into Settings, User & Backup, and select Backup and Reset. From there, select Factory Data Reset. From there, select Reset Device and then Delete All.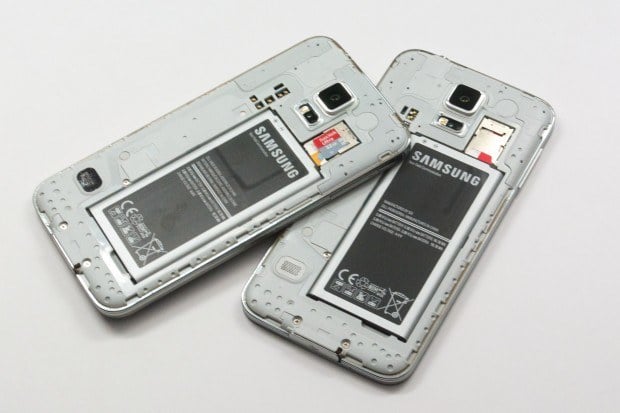 If for whatever reason that doesn't work, you can also factory reset using the hardware keys on your phone. Here's how to do that. It's a far more difficult process. We recommend the above route if possible.
First, you'll need to turn the Galaxy S5 off.
Once its off, press and hold the Volume up button, the Home button, and the Power buttons together until you see an Android appear on the screen.
Once you see this, use the Volume down key to highlight the Wipe Data/Factory Reset option. Use the Power button to select it.
Use the Volume down key to select Yes – delete all user data and then use the Power button again to select it.
When you see the Reboot System Now option, you'll know you're on track. Use the Power button to select that option.
This will erase everything on the Galaxy S5 bringing it back to the state it was in when you first bought it. It also might fix the problems you're having.
Sometimes, unorthodox fixes will work where common fixes fail. We also recommend taking a look at Android Central's forums, one of our favorite Android-centric forums. If you're still unable to find a fix, we suggest getting in touch with your service provider or with Samsung itself.
8 Reasons to Wait for the Samsung Galaxy S9 & 4 Reasons Not To
Wait for the Galaxy S9 If You Want the Best Software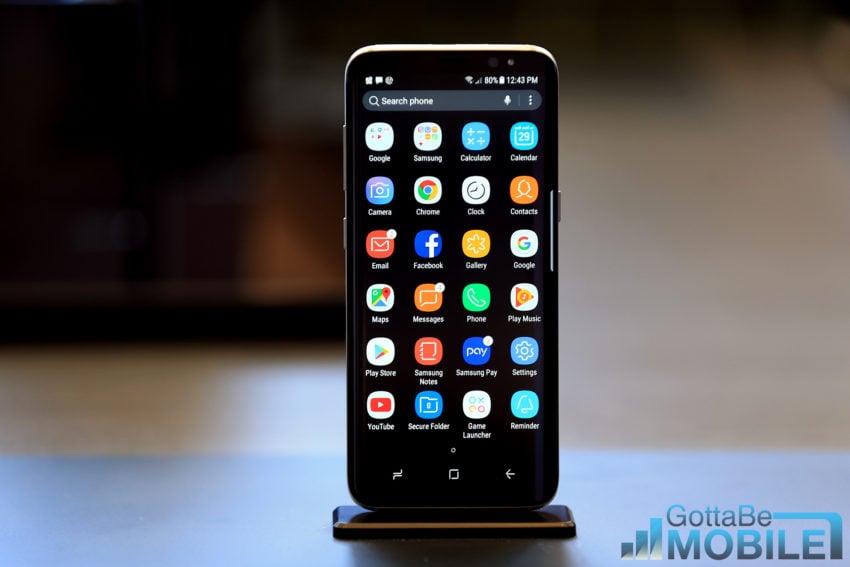 If you plan on keeping your next phone for awhile you should strongly consider waiting for the Galaxy S9 launch.
If you're the type of person that typically waits two, three, four, even five years to upgrade your phone, the Galaxy S9 is probably worth waiting for.
Samsung probably won't advertise this on stage during the Galaxy S9's launch event, but the devices should receive at least two years of major Android OS upgrades and several more years of bug fix updates and important security patches.
While it might be tempting to go with a cheaper alternative like the Galaxy S8 or Galaxy S7, their software support will be coming to an end much sooner.
Samsung typically stops upgrading devices with major OS upgrades after the two year mark which means the Galaxy S7 might not get Android 9.0 P.
The Galaxy S9's hardware also ensures the device will get robust versions of Samsung's next OS upgrades. Samsung's Android updates for older phones are often limited by aging hardware.
The Galaxy S9 should launch with an improved version of Samsung's Experience UI. Rumors point to a brand new UX complete with upgraded AI, Bixby 2.0 (an upgraded version of the Galaxy S8's personal assistant), and a take on Apple's Animoji feature on the iPhone X.
The Galaxy S9's software will reportedly include animal characters and allow users to share them with friends across messaging apps.
If you plan on keeping your next phone for several years and you want the latest features, fixes, and patches without having to install custom software, consider waiting a few more weeks to make your move.

As an Amazon Associate I earn from qualifying purchases.